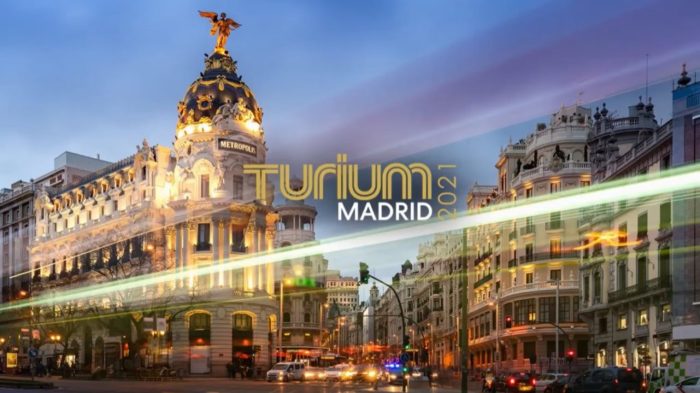 Key take-aways and trends in luxury travel from Turium Madrid forum
Further to joining Turium as an associate in their project to help reposition Spain earlier in 2021, Mason Rose was recently invited to moderate a roundtable regarding Luxury in the 3rd Millennium for the Turium Madrid 2021 forum. Elena Taboada, Director of Europe at Mason Rose, moderated a lively panel on the luxury traveller in Spain alongside hoteliers Pablo Carrington from Marugal, Enrique Valero from Abadia Retuerta, and Marcello Murzilli from Hotel Eremito. Turium focuses on highlighting the excellence of the country as a destination, through the lens of gastronomy, nature, and wellness.
Key take-aways and trends highlighted in this forum included:
Think revenue, not travellers: consider the target market that will bring the most revenue to your hotel and destination. The US, Asian and Middle Eastern audiences are known to be amongst the highest spenders when travelling. The objective should be to raise each tourist's daily average spend (currently ~€154 in Spain), rather than trying to increase the number of international travellers visiting the country (83.7 million in 2019) for example.
De-seasonalise and decentralise to promote travel outside of high season – open up travel to Spain all year is a key objective. Managing Director of Palma 365 Tourism advised that they have achieved this in Palma through innovation, sustainability and diversifying offers.
Direct tourism to medium-sized cities: focusing on cultural attractions is key to the development of tourism in lesser-known cities. Following the example of Malaga, Mayor of Santander, Gema Igual highlighted they will try to replicate this success by promoting their cultural sites, sustainable mobility and technology to attract international eco travellers.
Boost local value: since the pandemic, there is a trend of travellers looking for art, gastronomy, culture, heritage, crafts and experiences in environments that are less crowded and more connected to nature. Time is luxury and those who choose to take time to travel will seek to understand local customs, gastronomy and craftsmanship – values of which need to be promoted.
Create unique and transformative experiences: that go above and beyond client expectations – a hotelier should remember that everything they do stems from what their clients want.
Facilitate tourist arrivals to attract them to the country: by having a competitive airport hub along with a fast and efficient visa policy. Paris, Frankfurt and Amsterdam benefit from having an outstanding cargo terminal, a predominant airline and versatility towards all international travellers.
Boost destination marketing: and cut through the competition by using targeted tactical campaigns in key markets, convincing those tourists to travel to your country.
Consider urban planning and sustainable architecture: popular cities, such as Barcelona, should look to develop and adapt to the needs and numbers of incoming travellers, focusing on the relations between people and the quality of their urban environment; it is not enough just to think about buildings – we have to consider the whole cityscape.
Digitalise the tourism ecosystem from the get-go: a journey starts when a tourist starts thinking about travelling. Tourists have everything at their fingertips – it is essential to let them know what they are going to discover in a destination before, during, and after their trip.
Invest in people: by taking the time and effort to train employees to deliver a level of service that marries the quality of excellent facilities and gastronomy.
Click through to read further information about the Mason Rose association with Turium.
For further information about our international services, including the markets we cover in Europe, please contact Elena Taboada: elena@masonrose.com