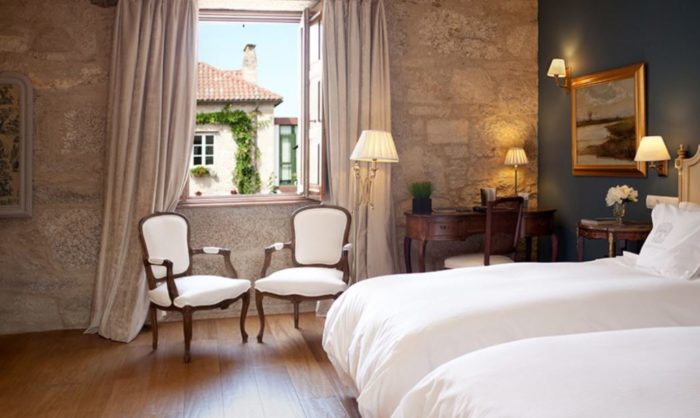 As British holidaymakers dip tentative toes back into travel planning, we know that the savviest jet-setters are looking to make their next trip count, making mindful choices towards enriching and authentic experiences that help to heal smaller communities and the natural world "post-Covid".
According to a recent client survey by Original Travel, for instance, 67% are committed to travelling "better" in 2021 by making more conscious plans, using greener methods of transport, taking fewer trips for longer and opting for destinations most in need of tourism support.
So, for those setting their sights on more (hopefully) secure booking seasons next year, we've asked some of the world's best hotels how they see the future of sustainability as we move past the pandemic, and how they plan to help the class of 2021 to make better choices.
Explore below for global insights on preserving Maldivian ecosystems, experiencing the authentic Algarve through lesser known traditions, the South African safari remodelling its conservation programmes and the lakeside resort regenerating France's birdlife.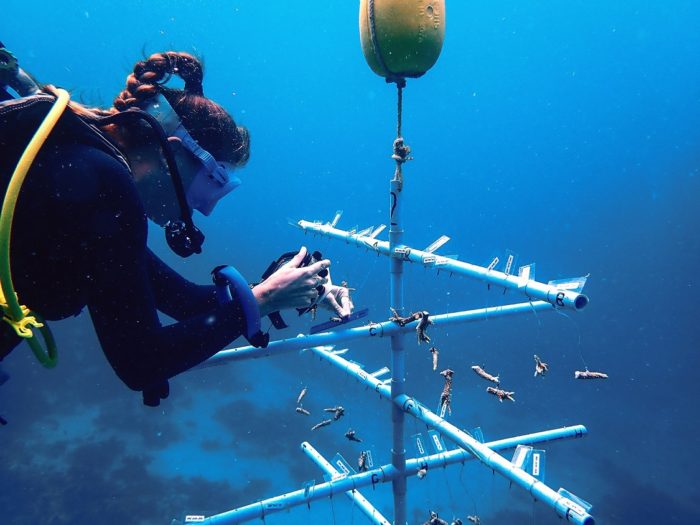 JOALI MALDIVES: Immersive paradise protecting coral in the Raa Atoll
What does "sustainability in travel" mean to you?
The Maldives is a unique place with a very fragile ecosystem. From the tiniest creature to a single tree, each plays a role in the islands' natural replenishment cycle. Our very construction was designed around preserving trees; 1,000 were saved and continue their lives with us.
Sustainable tourism brings welfare to the locals and doesn't impact the nature. It is important that the uniqueness and authenticity of our places stay the same for the generations to come. Sustainable tourism is becoming more and more important and guests are searching for the locations where they will have contact with the locals and with nature.
We understand the value of big ideas and the importance of clear communication. We know that what can be good for the planet is also good for business.
How has Covid-19 has impacted consumer interest in sustainable travel?
The measures put in place today will shape tourism of tomorrow and the crisis is an opportunity to rethink tourism for the future. We need to consider the longer-term implications of the crisis, while staying ahead of the digital curve, supporting the low carbon transition, and promoting the structural transformation needed to build a stronger, more sustainable and resilient tourism economy.
How can guests get involved with supporting the local environment?
Visitors are encouraged to take part in our Reef Restoration Programme by helping our marine biologist to plant coral underwater. This project uses a two-step gardening concept: we grow "corals of opportunity" in a mid-water nursery for 9-12 months before planting them back out on the reef, focusing on corals that are resilient to heat (the main driver of coral bleaching, which destroyed around 85% of the corals in the Maldives in 2016) and promote genetic diversity. Guests can also join us for coconut tree planting excursions calculated to offset the carbon emission per guest.
How do you give back to the natural world?
We have our own compactor to compact tins and papers, a new wood chipper that helps us create our own natural fertilizer, a rocket composter for all wet rubbish generated, a desalinating water system to create our own fresh water bottled in glass, a rain harvesting process for landscaping and our menus are all Fairtrade stamped. But there is always more to do. We recently launched our EarthCheck benchmarking process, which will help us make further improvements in waste management and energy conservation. During the pandemic, we hired local engineers to help us work on this.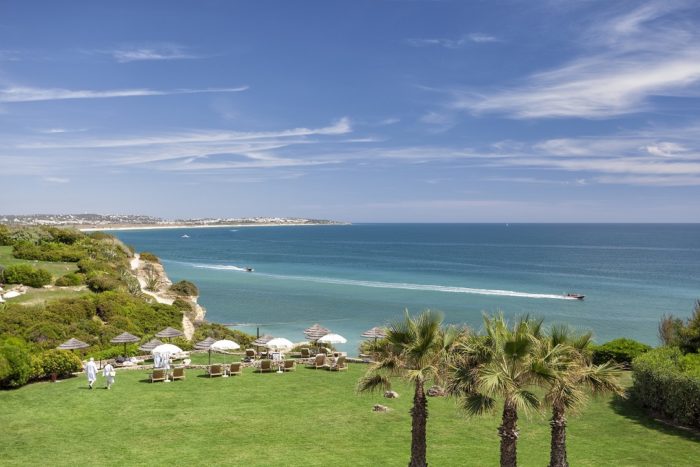 VILA VITA PARC: Wellbeing family resort teaching heritage in the Algarve
What does "sustainability in travel" mean to you?
More and more, the conversation is moving away on from what's being done inside hotels, to how hotels are supporting their local communities. How do properties merge with their locale? What do they do to maintain the authenticity and culture around them? How do they support the wider community economically?
Today's travellers are increasingly looking for authenticity. They are straying from the beaten track in search of culture and tradition, to experience something real. Because of this, tourism can play a critical role in taking on a region's most pressing social, environmental and economic issues. This gives a resort like ours a unique opportunity to be a force for good, to create a positive impact whenever it does business.
How can guests get involved with supporting the local environment?
At VILA VITA Parc we inspire guests to explore our community by experiencing the heritage and traditions of our region through tailor-made excursions, such as bread and cheese-making at the the Herdade dos Grous Estate vineyard and organic farm, tile painting and pottery at a local workshop, underwater marine excursions, local festivals, foraging expeditions with our chefs, and natural park eco-tours. We are also launching an experience at the nearby Market Garden, where guests join agro-engineers in learning about forgotten seeds and picking their own organic produce.
We strive to support local artists, writers and editors, that champion the Algarve's heritage in their work and we are committed to protecting ancient traditions, such as the unique goose barnacle catch and the region's linguistic identity.
How do you give back to the natural world?
From reducing waste and conserving resources, to promoting eco-friendly amenities and supporting the protection of wildlife, we are constantly journeying towards a greener future.
We've been tackling excessive waste by investing in separation bins and prioritising suppliers equally committed to fighting the constant influx of packaging. Keeping our oceans clean is a key responsibility and, as well as reducing new plastic use generally, we raise awareness of this by using tokens made from recycled sea plastic as a form of resort currency for guests.
Thanks to a combination of seawater desalination, infinity pool filters and slow irrigation systems, we are almost completely self-sufficient in terms of water, which has the double benefit of reducing water usage and helping the resort source its own salt. Meanwhile, we reduce fossil-fuel consumption by providing a shuttle service both for guests and to help staff travel between work and home.
We also actively participate in a number of social responsibility projects, such as the Montanha Verde Project, which engages local people in the planting of trees in places where there was a fire, in order to replace the natural balance in the region, or the Clean Beach Project, which encourages and mobilises people to clean the beaches on specific dates, or the Projeto RIAS wildlife, a wildlife rehabilitation centre that cares for injured animals before they're released back into the wild.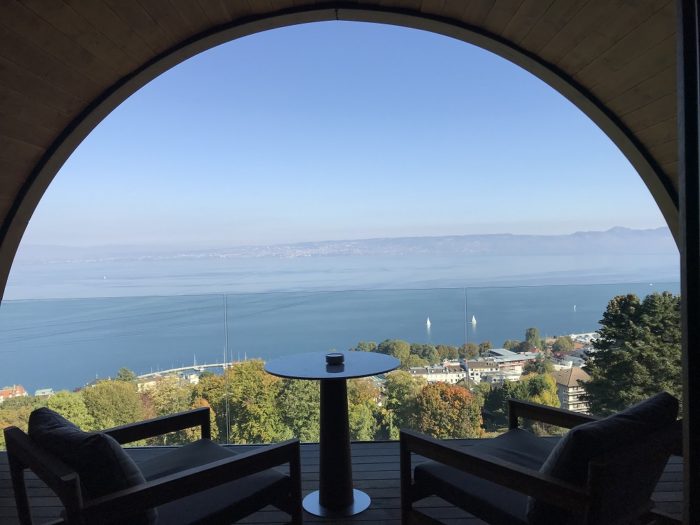 EVIAN RESORT: Spa hub protecting biodiversity in Lake Geneva, France
What does "sustainability in travel" mean to you?
At the Evian Resort, we believe in intelligent luxury with absolute respect for our environment, a showcase for our establishments located in the heart of nature. Luxury is not ostentatious; it is even the essence of ecology. Luxury is sustainable, it values noble materials and perpetuates craftsmanship, know-how and a local imprint. It tends towards timelessness and durability.
How do you give back to the natural world?
We are committed to a robust sustainability strategy across the resort, which we are looking to take even further in 2021.
Food is sourced from as many local artisans and suppliers as possible – from cheese-makers, to snail farmers, to beer brewers – and we produce our own organic vegetables and herbs on-site from recycled seeds. Moreover, we take care of the biological integrity of our precious land with rainwater irrigation systems, organic fertilising using straw-mulching, and a waste management process that ensures 100% of waste is responsibly recycled in some form, including the production of renewable energy, and nothing goes to landfill. We also take part in the League for the Protection of Birds' Safe Space Agreement, allowing us to record and protect 45 different species of bird on our site, including 8 that are in decline elsewhere in France.
Commitment to the social community is also a responsibility we take seriously through our Enfants du Léman project, supporting development of young people in local schools and youth groups.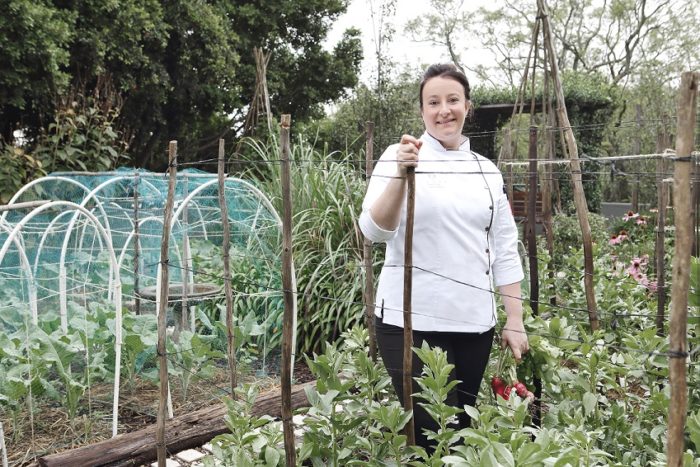 THE SAXON HOTEL: Suburban hotspot boosting Jo'burg development
How have you supported the surrounding communities during Covid-19?
At The Saxon Hotel, Villas & Spa we have been donating linen to The Diepsloot Foundation (TDF) for use in their Sewing Programme, where volunteers will make protective face masks from them.
The Diepsloot Foundation was established in 2008 (as the St Mungo's Diepsloot Community Action) by St Mungo's United Church, being renamed as The Diepsloot Foundation in 2016. The core purpose of this foundation is to be a credible service provider and funding vehicle for Corporate Socio-Economic Development (CSI), and Skills and Enterprise Development projects that are focused on empowerment and upliftment of the Diepsloot Community, through formal education and training through Early Childhood Development (ECD), Adult Education (AET), and Skills Training.
How do you conserve the physical environment and offset carbon emissions?
We are committed to a comprehensive green efficiency programme, which includes well-managed recycling practices, organic gardening and environmentally friendly marketing collateral.
Our efficient recycling programme is in place with our ongoing goal to reduce landfill volume by 25% each year, with a view to ultimately reaching a zero-landfill target. We also have systems to ensure that all paper packaging and printing are separated efficiently and that our glass bottles are separated and collected by an outsourced recycling plant for recycling and reusing. When it comes to utilities, our energy supply and water usage are managed by smart meters to ensure maximum efficiency, and we use two rainwater reservoirs for irrigation. The hotel gardens, which supply us with our organic produced used in the kitchens – are all indigenous in respect to our natural resources.
We proudly source items produced locally, which supports local development and limits both the prevalence of single-use plastics and the carbon waste produced in transporting goods to the hotel. This includes external foodstuffs, which are supplied by local farmers, herders, fishers, butchers, bakers and artisans, who preserve traditional knowledge and techniques and who work with respect for the environment, and animal welfare.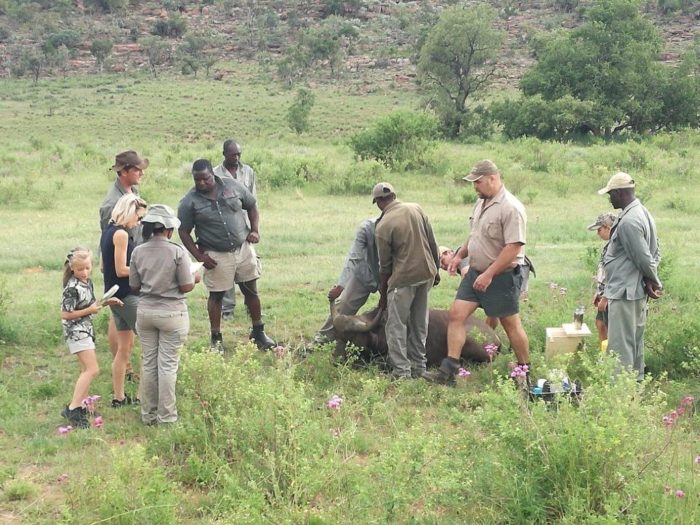 SHAMBALA PRIVATE GAME RESERVE: Anti-rhino poaching expert, Limpopo
How have you adapted your conservation work during Covid-19?
With less movement around the sites due to lack of guests and reduced staff, animals began to move closer to the houses and lodges on the reserve. We had to re-look at our normal operations and re-prioritise tasks to maximise focus on animal wellbeing, as well as our usual monitoring of the elephant herd and predators.
Our General Manager and head of the anti-rhino poaching unit, Tinus Nel, moved his wife and children onto the reserve to help with the 24-hour requirements. His wife Chélyn was particularly instrumental in the co-ordination of our food parcel project, whereby we transformed our luxury private Nelson Mandela Villa into a base for packing and distributing more than 1,000 food parcels to communities in the nearby Vaalwater area, and 200 blankets to families in need on behalf of our regional '67 Blankets for Nelson Mandela Day' initiative.
What would the return of mindful tourism mean to you?
Tourism is crucial to our conservation work as it assists financially the correct redistribution from various aspects, including breeding exceptional genetics, taking care of the elephants, attempting to diversify the genetics in the cheetah meta-population. This is without even touching on the very sensitive rhino poaching situation we face, or tackling the illegal lion bone trade. Without tourism it would be barely possible to actively make a difference in these fields.
It is interesting to see how the hiatus on travel has impacted the environment and, although the non-travel situation is not sustainable, we hope that it has opened the eyes of our travellers and demonstrated how badly we need to continue looking after our planet. Well-coordinated campaigns will be needed to create awareness, with the support from every person in the industry who wants to make a difference. We need to educate tourists about the importance of conservation and looking after our environment in Africa, to make sure we maintain this heritage in the future.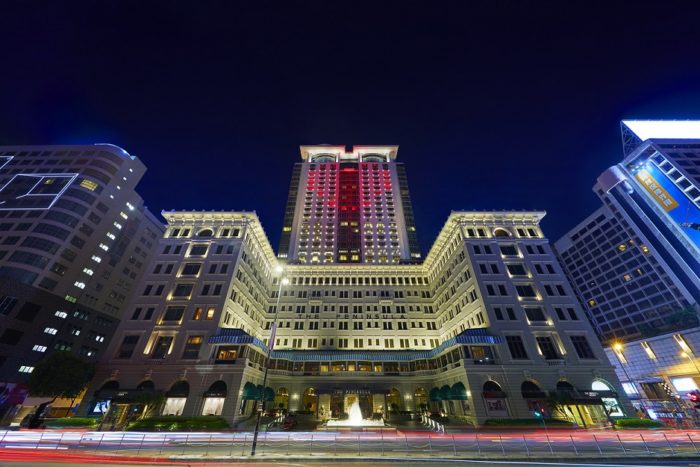 THE PENINSULA HOTELS: High luxury leaders giving back worldwide
How do you engage staff and stakeholders in your sustainability goals?
For nearly a century, The Peninsula Hotels have focused on their people and their destination. Most recently, our Sustainable Luxury Vision 2020 focuses on the three key stakeholders central to the success of their business and critical to their sustainable growth: their team, guests and destinations. To showcase some of their key highlights:
Over 20% of Peninsula Hotels' staff engage in local community products
They have contributed over HK$12 million in-cash and in-kind donations to 463 community programmes around the world
They have developed new training and internship programmes to mentor talent
In 2019 they achieved a 26.1% reduction in water intensity across their hotels
We are now developing the next chapter of their sustainability strategy, focusing on further business integration with a regenerative and proactive approach. This involves looking at different stakeholder expectations such as science-based targets, holistic water assessments, circular economy (aimed at significantly reducing waste and reusing the same resources), human rights and modern slavery due diligence, reducing social inequalities, increasing diversity and inclusion and implementing outcome-based community investment.
How can guests get involved?
One-for-one meal donations at The Peninsula Hotels in partnership with local charities, supporting local communities in need.
During lockdown and throughout, The Peninsula Hotels focused on sustaining and supporting our communities. As part of The Peninsula Hotel's re-opening offer, called 'We'll Meet Again', guests can book a room package for a very preferential rate, inclusive of a choice of immersive activities, encouraging responsible family/ friendship reunions. One hugely significant part of the initiative is a charitable meal donation programme, to assist the most vulnerable in society during the time of the crisis, whereby a meal purchased within the hotel is matched with a meal donation for the community.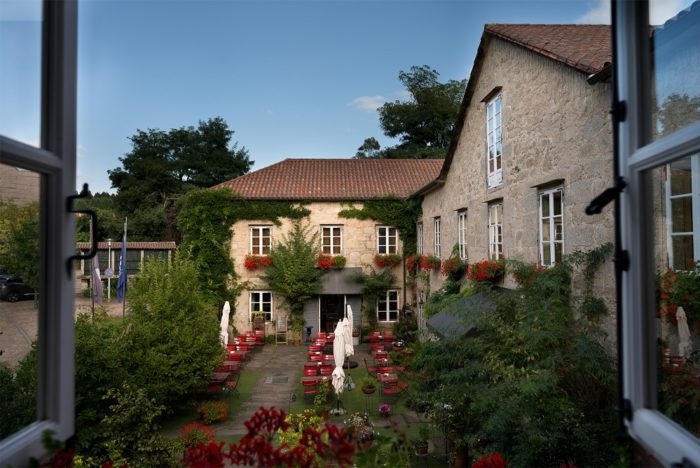 A QUINTA DA AUGA: Galician boutique pioneering minimum impact luxury
How do you give back to the natural world?
We are excited to soon be receiving EcoLabel accreditation in recognition of the robust sustainability concept we have been developing since opening our doors in 2009, in a restored 18th century paper mill. This has included the installation of solar panels and geothermal wells for natural heating, heat pumps for cooling, low-consumption bulbs for lighting and electric cooking systems that feed power back into the hotel's own energy network.
When it comes to waste management, single-use plastics are avoided throughout and organic matter is transformed into natural fertiliser for the our fruit and vegetable gardens, which yield ingredients for the restaurant; complemented, of course, by locally sourced and rarely exported biodynamic wines.
How can guests get involved in 2021?
One of our most treasured traditions is to plant a fresh chestnut tree per guest to celebrate Earth Day each year, which serves the dual purpose of rebuilding Spain's forest population damaged by wildfires, and producing delicious chestnuts for our eateries.
Next year, to mark Holy Year for the famous Camino de Santiago pilgrimage, which culminates in Santiago de Compostela, we have launched a new Pilgrims Package to encourage visitors to take the "slow travel" approach. This also includes a tour of the historic city, highlighting its local heritage and its most fascinating artisan producers.
For further information, please contact the Mason Rose PR team: press@masonrose.com