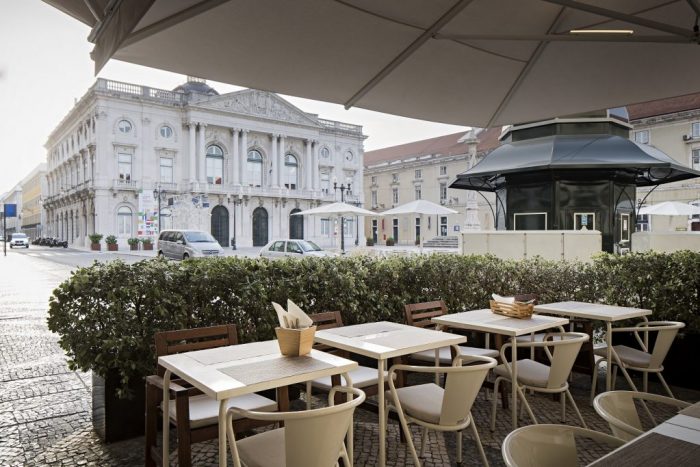 Lisbon is the continent's sunniest capital, beating close runner up Athens, and so those looking for autumn sunshine will be happily contented. Almalusa's Gastronomic package encompasses a host of authentic experiences of Portuguese cuisine.
Dine with Maureen – an American now living in Portugal, and her Portuguese husband, in their beautifully restored house in one of Lisbon's most charming neighbourhoods. Over a three-course meal with wine pairings, learn of their passion for Portuguese cuisine and winemaking.
Also included in the package is dinner at Almalusa's Delfina restaurant where locals and visitors spill out onto the cobbled terrace under outside heaters to enjoy the restaurants favourited fresh, seasonal and Portuguese inspired brasserie style cuisine.
Plus, a food and wine 'wonder' down Lisbon's winding alleys to Lisbon's culinary treasures. Taste stops include food markets, family run gourmet stores, Lisbon's oldest coffee roaster, and an insight into Portugal's finest wines
Newly opened Lisbon culinary highlights
Ceia Restaurant: For an experience still only prevalent to those 'in the know'. In this romantic 18th century hideaway located in the old cultural quarter of Lisbon; dinners are limited to 14 guests each evening so it feels as if you are guests in a home. An evening of unusual, lavish tasting menus and exceptional wine pairing, the experience can stretch to more than 4 hours including a cocktail (kombucha) in the back garden. Pedro Pena Bastos Is set to be the next big name on The Portuguese scene and as soon as word gets out, it seems this will be the platform from which he will make it.
Attla Restaurant: for the standards of fine dining without the formalities. Chef André Fernandes wanted his restaurant to call to mind both the Atlantic and the world atlas. Known for his interest in unexpected contrasts and surprise pairings, at Attla he brings together his Portuguese roots and his travels around the globe. In addition, Andres dedication to nature is reflected in his use of only local produce, and commitment to using the whole body of an animal when it is used.
Taberna do Mar: For an all-fish meal. Seating 18 people at a time, this tiny spot in the Almafi coast is far from the typical seafood and fusion offers typical of Lisbon. Chef Filipe Rodrigues did all the renovation work of the restaurant themselves, with stools and tables made mainly from recycled materials, and the majority of the cutlery sourced from their families and grandmothers. A tuna skeleton hangs from the ceiling reflecting their tone of 'no waste' in their restaurant. Offering unique Portuguese delicacies with a Japanese twist – a favourite on the menu is the grilled Sardine Nigrini.
For further information, contact the Mason Rose team on +44(0)20 7201 8050 or email press@masonrose.com