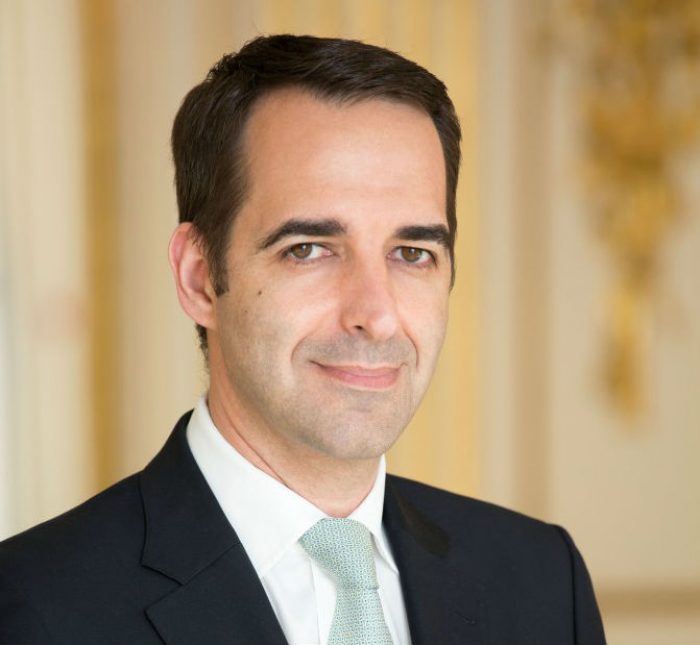 The Peninsula Beijing is pleased to welcome Mr Vincent Pimont as the new General Manager of the hotel.
With over 20 years of experience in the tourism and hospitality industries, Vincent Pimont has held a wide and varied range of appointments with luxury cruise lines, theme parks and five-star hotel properties in Paris, the USA and the Far East. He is neither a stranger to the capital nor to the hotel, as Mr Pimont's career with The Peninsula Hotels began in 2007 as Director of Rooms at The Peninsula Beijing and then as Resident Manager when he was promoted in 2010.
Mr Pimont joined The Peninsula Paris as Hotel Manager in 2014. His attention to detail coupled with his people management skills contributed to the successful opening of The Peninsula Paris and ensured the recognition of the hotel symbolised by the highly coveted "Palace" distinction in July 2016, bestowed by the French Tourism Development Agency ATOUT France.
Under the leadership of Mr Pimont, The Peninsula Beijing is beginning a new chapter with legendary flair. Opened in 1989 in the heart of China's dynamic capital, within a short walk from the Forbidden City and Tiananmen Square, the iconic hotel is completing the final stage of its landmark renovation. Inspired by China's imperial architecture, exquisite art and cultural traditions, the new hotel combines timeless Chinese artistry and craftsmanship with cutting-edge Peninsula technology and service to set spectacular new standards in design, luxury and comfort.
Working in Europe and Asia has given Vincent broad cultural experiences, helping him understand the desires of high-end travelers from around the world, as well as colleagues from various backgrounds.