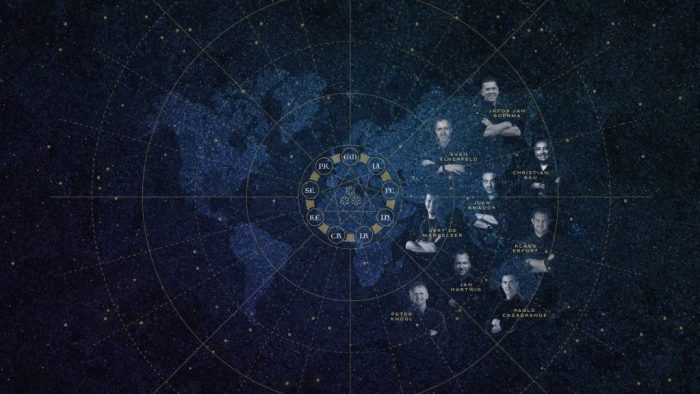 VILA VITA Parc brings together a constellation of three Michelin starred Chefs on 2nd August 2022, for a unique party, "Reach for the Stars – World Edition", where they will take over the entire Clubhouse for a gourmet evening of culinary delights, refined wines from national and international producers and plenty of entertainment.
To mark its 30th anniversary, VILA VITA Parc is hosting 30 exceptional events ranging from art, culture, gastronomy, wellness, and lifestyle from April to November 2022 – to celebrate the hotel's continuing innovation and creative vision, which have seen it transform into a highly respected, leading voice on the global luxury travel stage over the past three decades.
Reach for the Stars World Edition:
This highlight of the 30th anniversary event calendar culminates with an impressive line-up of top international chefs with three Michelin stars, who will create a memorable evening serving the finest cuisine. Chefs such as Paolo Casagrande (Lasarte), Christian Bau (Victor's Fine Dining), Peter Knogl (Cheval Blanc), Sven Elverfeld (Aqua), Juan Amador (Amador), Gert de Mangeleer (Hertog Jan) among others, will be delighting guests with their refined creations, accompanied by exquisite wines from national winemakers such as Niepoort, Cortes de Cima, Soalheiro and world-class international brands like Lail Vineyards and Dom Pérignon.
For 30 years, VILA VITA Parc has been renowned for offering outstanding gourmet experiences, being one of the first luxury resorts to take the culinary arts in the Algarve to a new level and hosting its 'Fine Wines and Food Fair' every two years.
To book a ticket for "Reach for the Stars World Edition" (€490 per person), please call +351 282 310 100 or email fb@vilavitaparc.com.
For more details about the Reach for the Stars World Edition, as well as other events in the 30th anniversary celebration calendar, please click here. 
For further information about VILA VITA Parc, please contact the Mason Rose PR Team: pr@masonrose.com