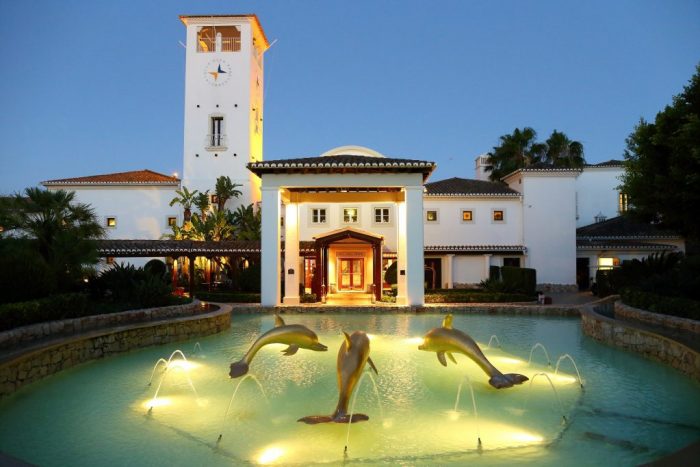 April 2022 – The prestigious, Portuguese clifftop resort of VILA VITA Parc – part of the globally renowned Leading Hotels Of The World collection – celebrated its 30th anniversary on 26th April. It represents an important milestone for the brand – 30 years of precious moments, memories and experiences in the art of hospitality.
Since 1992, when VILA VITA first opened its doors, the resort has blossomed into a world leading destination that is now a magnet for globetrotters and gourmet lovers from around the world. Travellers who are looking for exceptional, authentic cuisine, vibrant interiors, local community experiences to really explore the region, and to simply enjoy Portuguese hospitality at its most welcoming.
For this reason, between April and November 2022, 30 weeks filled with 30 exceptional events ranging from art, culture, gastronomy, wellness and lifestyle are planned – to celebrate the hotel's continuing innovation and creative vision, qualities that have seen VILA VITA Parc transform over the past three decades into a highly respected, leading voice on the global luxury travel stage.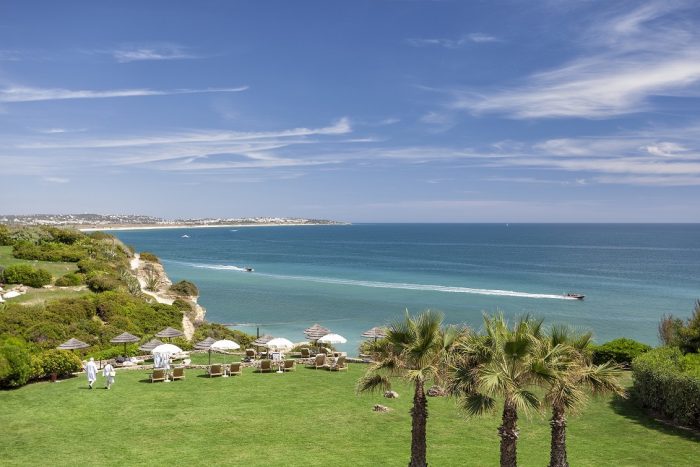 GASTRONOMY
Following on to the success of previous gastronomic events held at the resort, a series of themed fine dining dinners and events 'Reach for the Stars' will bring together a unique constellation of Michelin Stars and renowned chefs from Portugal and all over the world.
Reach for the Stars, Portugal Edition –Leading Portuguese chefs with 2 Michelin Stars will be cooking up a storm at Ocean Restaurant, with chef Hans Neuner.
Reach for the Stars, World Edition – Discerning gourmands will delight in this unique concept where 10 renowned chefs around the world, all with 3 Michelin Stars, alongside top wine producers will descend on the Clubhouse at VILA VITA Parc for a memorable evening of sumptuous cuisine, an eclectic ambiance and world-class wines.
Reach for the Stars, Asia Edition – four different international chefs who specialise in Asian cuisine, are taking over the kitchen at VILA VITA Parc's stylish Mizu Teppanyaki restaurant in four different dates.
La Bela France – Three renowned French chefs currently based in Portugal and in France, will create a fabulous feast at the hotel's Bela Vita restaurant, in three different dates.
Passionate About Algarve – Last but not least, to pay tribute to the region Vila Vita is passionate about, top chefs from the region will combine their culinary repertoire into a series of delightful dishes for dinner at Adega restaurant. Much celebrated wine producers from the Algarve will join the chefs, alongside live entertainment that showcases the rich culture and history of the region.
LIFESTYLE
VILA VITA Social Club, a series of events related to the bars and mixology will take place over the 30 weeks.
V Club, the hotel's brand new nightclub, to launch 7 July
Kick off the summer with the 'Summer Pink Pool Party' on 21 June where everything will be pink head to toe including the pool water, drinks, and décor
ART & CULTURE
VILA VITA Parc will be launching 'Art in the Parc' which will see a series of events take place in the spacious gardens and premises of the hotel including music concerts (Fado, Classical and Jazz), art exhibitions (sculptures, paintings…), local arts & crafts.
WELLNESS
As a leading spa & wellness resort, VILA VITA Parc will be hosting a number of visiting practitioners, motivational guest speakers, and a tennis academy with former, world-famous tennis players.
For information on the major milestones of the hotel's 30 year transformation, please see here
For imagery, please click here
For any questions or enquiries about VILA VITA Parc, please contact the Mason Rose PR team pr@masonrose.com