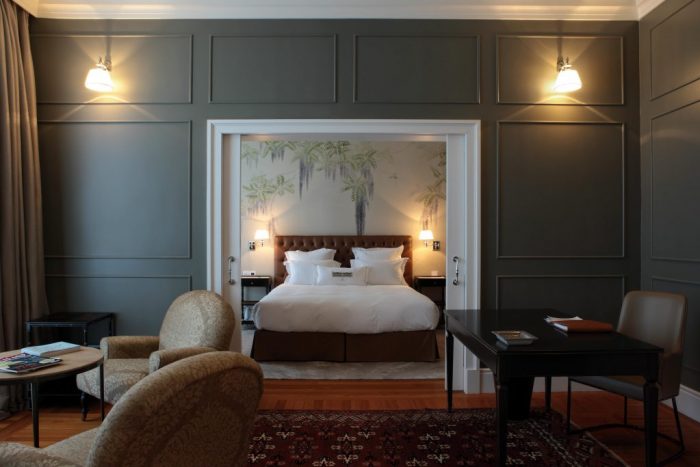 So often for the visitors from the UK Portugal is all about the Algarve, it is a huge mistake to assume this I promise you. I have just returned from a long weekend at Vidago Palace Hotel, in the little town of Vidago, just over an hour's drive north-west of Porto. Empty roads, rolling hills and vineyards were all we could see on our drive from Porto Airport, it was unexpectedly beautiful. It would seem that we have a hill shepherd to thank for where we stayed apparently, back in the late 18th Century he discovered a natural sparkling water spring with healing qualities; over time more and more people came to "take the water" and the resulting popularity inspired King Carlos I to build Vidago Palace Hotel which first opened in 1910.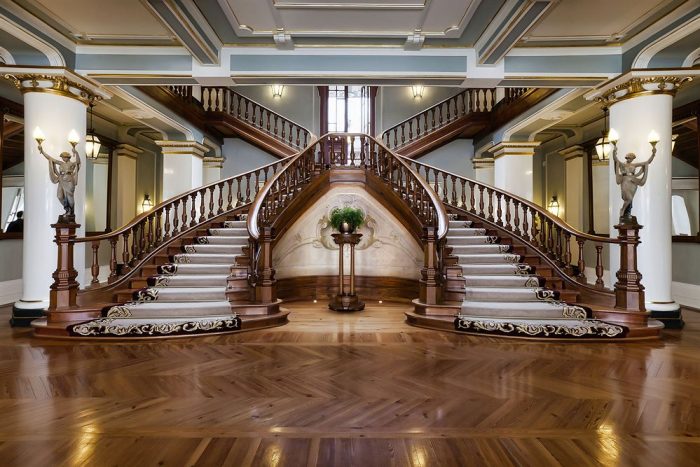 They are currently filming a Portuguese/Spanish TV series about the opening of the Golf Course in 1936 so when we arrive the front steps of the hotel were covered in actors & actresses in 1930 attire with an old 1930's Fiat parked at the foot of the steps, it was like stepping into a time warp, or onto the set of Downton Abbey! The hotel is impressive, very grand but equally extremely welcoming and the staff really could not have been more attentive to our small group. We visited the sister property of Pedras Salgadas which also has its own water source and beautiful spa, Victoria on the outside & Reception but then very modern & minimalistic inside.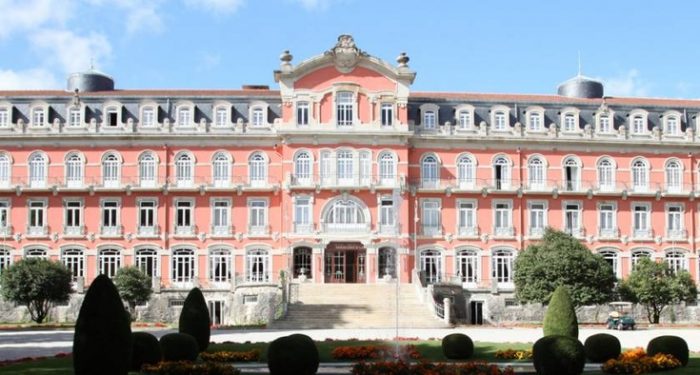 The following day brought a visit to Quinta de Arcossó, a traditional family run vineyard near the hotel for a spot of wine tasting. This was a fantastic trip as the owner was keen to show us every aspect of making wine, from picking and tasting the grapes to watching a not unattractive, rather scantily dressed young man jumping up and down in a large vat of grapes, all good stuff! We then ventured into Chaves, a city with an abundance of history and a thermal spa where the water comes out of the spring at almost boiling point, I can't say the smell was that enticing, think sulphur, or bad eggs, but it tasted good! Dinner that night was in the stunning dining room at Vidago Palace, The Grand Ballroom, a truly breath-taking room which with it minstrel's balcony it almost felt like a scene from Titanic. Our meal was truly delicious, with Rui Paula, Portugal's famous celebrity chef, overseeing all menu's we certainly dined in style.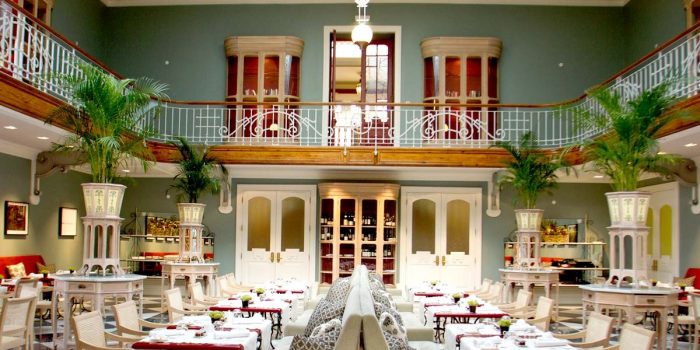 Our last full day took us on a trip to the Douro Valley, about an hour away. This is the heart of the Port Wine making region and the valley is covered with vineyards and wineries, it is very pretty and luckily we had a beautiful, warm sunny day to appreciate it. We visited the world renowned Sandeman Estate for a tour of the cellars, oddly enough our guide was from London (of Portuguese parents though!) This was followed by lunch at Rui Paula's riverside restaurant DOC, I think the most used word during lunch was WOW, absolutely incredible food, highly recommended. Our day in the valley was rounded off with a leisurely boat trip to fully drink in the scenery, and a bit more port of course! We dined out on our last night in a truly authentic local spot, actually at someone's house, where everything from vegetables & fruit to meat and wine was home-grown, it was delicious and a great way to end a fantastic trip.
So if you are looking for somewhere new to go, or to send your clients, look no further, I could not recommend Vidago Palace and this area of Portugal more, I absolutely loved everything about it but don't take my word for it go and see for yourself!
By Caragh Ashley