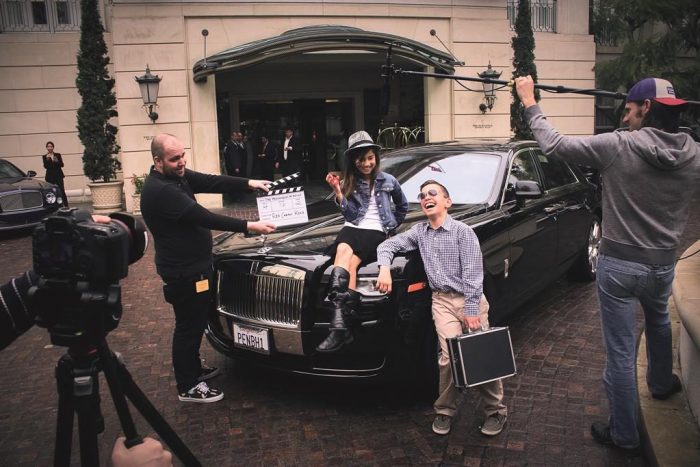 The Peninsula Beverly Hills and NYC-based Red Carpet Kids introduce the "World Premiere Experience" to Los Angeles. The simulation concept allows kids the opportunity to experience first-hand a day in the life of Hollywood's hottest stars, from filming a live-action movie to walking the red carpet.
Mini guests are checked in by a Red Carpet Kids VIP Security Personnel and brought quickly onto the film set where they will meet the film crew, make-up artists and stylists. Lead by the director, aspiring actors and actresses will star in an exciting, live-action film shoot complete with green screen, props and special effects. Once the film has wrapped, it's time to walk the red carpet at their own glamourous world premiere. Held at the Paley Center, kids will enjoy a private screening of their very own blockbuster.
Whether it's the ultimate birthday celebration or a unique family travel activity, Red Carpet Kids' World Premiere Experience at The Peninsula Beverly Hills will quickly become a favorite for visitors and locals alike.
Packages start from £9,580 ($12,000) and are available exclusively at The Peninsula Beverly Hills. For more information please contact Private Events at +1 (310) 975 2893