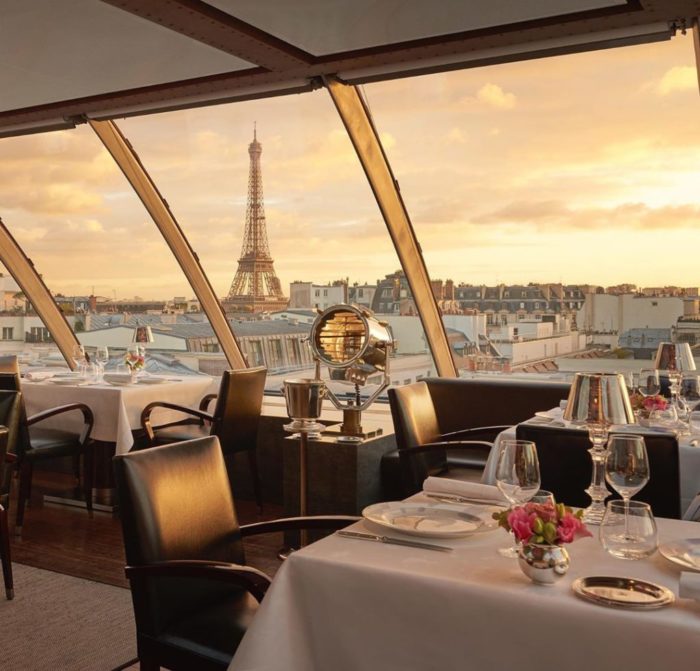 The team at The Peninsula Paris are experts in creating unforgettably romantic experiences from their 'secret' rooftop dining-a-deux to a midnight Rolls Royce Phantom tour of the city… However, for all those celebrating at home this Valentine's Day, they have shared some simple suggestions to make your own dinner at home even more special.
1 – Location, location, location. Choose a different spot in your house than usual for dining on the 14th. Set up an intimate table in an unexpected room or even a nice landing. Move a table close to a window with an attractive view or next to a beautiful painting or memorable photograph. Turn the TV off to encourage conversation and eye contact. Create a playlist.
2 – A little care and attention can go a long way. Dress your table, with a pressed cloth and use linen napkins. Dig out your best crockery and glassware (we love the delicate glassware creations by the master French artisans at Maison Saint-Louis) – perhaps something you have picked up on your travels together. Make sure there are fresh flowers on the table. At The Peninsula Paris, we are devoted to roses, but even a small arrangement of flowering winter twigs, hips and berries, collected on a daily walk, can make a striking statement. Lighting should be low and seductive so don't forget to dim lights and light an (unscented) candle.
3 – A delicious way to mark the romantic holiday is to start with a carefully mixed drink. Choose something simple, but choose special ingredients. In Paris, we adore an elegant glass of champagne, so perhaps add a dash of elderflower cordial (our version at the hotel is called a French Spritz). For latest food inspiration, keep an eye on The Peninsula Paris' fabulous Instagram @thepeninsulaparis!