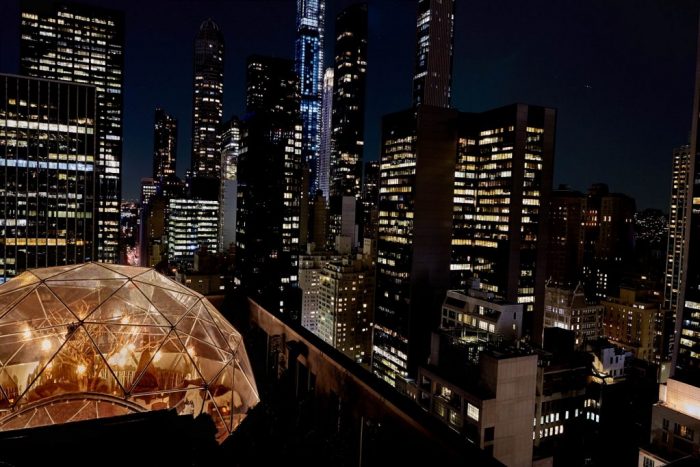 Salon de Ning – one of New York's most stunning rooftops – is a chic bar, offering an enchanting setting, world-class cocktails and dramatic skyline views over Fifth Avenue. The intimate interior bar and two dramatic rooftop terraces feature relaxing lounge seating areas and provide the perfect venue for one-of-a-kind private dining experiences or private events.
Chalet de Ning
This season, the West Terrace of Salon de Ning has transformed into Chalet de Ning. This glamorous winter wonderland features two chalet-inspired domes where guests can warm up as the temperature drops and it is perfect for those seeking to experience the magic of New York from above. Enjoy a carefully crafted menu featuring speciality cocktails and seasonal dishes inspired by the Engadine region of Switzerland.
This elegant venue paired with gourmet cuisine and legendary Peninsula service ensure an unforgettable event. Reservations are only accepted for the lounge seating areas or groups of 20 people or more and a minimum guarantee may be required.
For further information, please contact Mason Rose on +44(0)20 7201 8050 or email pr@masonrose.com