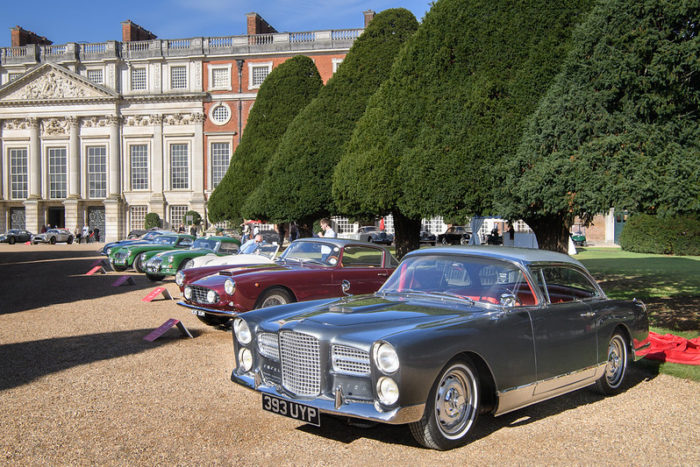 London, July 2021 – As The Peninsula Hotels prepares for the opening of its new London property in 2022, the luxury hospitality brand is delighted to announce an affiliated three-year partnership with Britain's most glamourous automotive event, Concours of Elegance.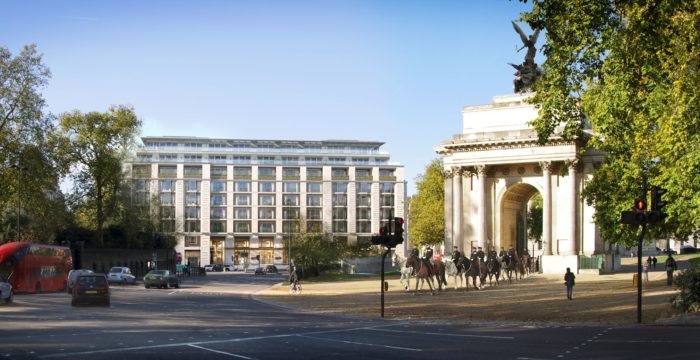 The partnership exemplifies the celebration of luxury travel and exquisite design that have been synonymous with The Peninsula brand for nearly a century. As official hotel partner of this year's Concours of Elegance, The Peninsula London will welcome enthusiasts of fine motorcars to Hampton Court Palace from 3-5 September 2021, where some of the world's rarest and most superbly designed vehicles will be showcased ­– including many European coachbuilt classics, bespoke hypercars, and the oldest refurbished Aston Martin in the world, the A3 model built in 1921.
"Motorcars have always been a passion embraced at The Peninsula Hotels, so it is fitting for us to partner with this most illustrious British automotive event," said Sonja Vodusek, Managing Director of The Peninsula London. "Like many of our guests, visitors to the Concours of Elegance are true classic-car afficionados, who prize refined luxury and impeccable design. Our partnership with the event promises to be even more exciting next year, when The Peninsula London opens."

James Brooks-Ward, Concours of Elegance CEO, said: "Each of our partners is very carefully hand-picked to sit alongside a curated collection of the most extraordinary examples of automotive endeavour, creating a showcase that celebrates a never-ending quest for perfection. The Peninsula London fits wonderfully into the Concours of Elegance, with a globally-renowned reputation for excellence, a meticulous eye for detail and –  of course – a deep-rooted passion for the motoring world."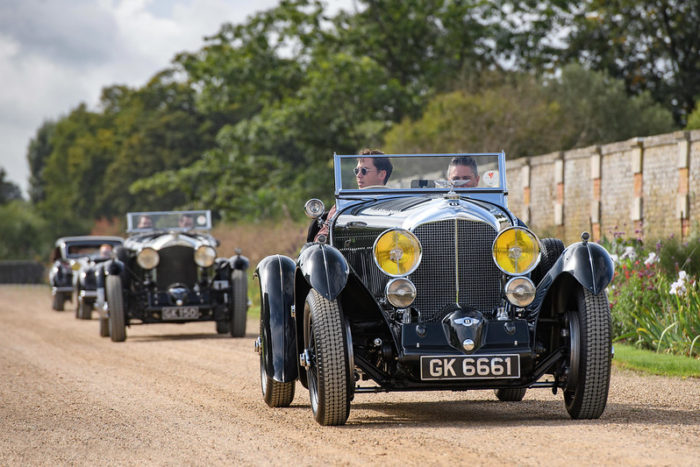 The Peninsula Hotels has long embraced automotive excellence, with each of its ten hotels maintaining a fleet of impeccable, customised vehicles for the convenience of its guests. Most famous among these are the brand's collection of sumptuous, bespoke Rolls-Royce motorcars, all finished in signature Peninsula Brewster Green. Fittingly, at this year's Concours of Elegance, the pride of The Peninsula London's new fleet – a restored and fully-customised 1935 Rolls-Royce Phantom II, Sedanca De-Ville – will be displayed for the first time. Additionally, a unique maquette of The Peninsula London Hotel and Residences, currently being completed on Hyde Park Corner in the heart of Belgravia, will be on view.
The Concours of Elegance was first established in 2012 to mark Her Majesty The Queen's Diamond Jubilee, and has evolved into a world-renowned celebration of craftsmanship, design and innovation, hosted since 2017 at Hampton Court Palace. The 2021 event will also welcome a number of special features and displays, including a celebration of Her Majesty The Queen's 95th birthday, bringing with it a British car from each year of Her Majesty's life. In total, over 1,000 vintage and exotic cars will be on display across the weekend.
The Concours of Elegance takes pride in its long history of contributions to charitable causes,  with over £1.385m raised to date. The charity partner for this year's event, recently announced as The Prince's Trust, sponsors educational, job-training, and entrepreneurial programs for underserved young people – a cause equally championed by The Peninsula Hotels.
For further press information, please contact Mason Rose at peninsula@masonrose.com.
Tickets from £30 for half-day entry are available at  www.concoursofelegance.co.uk/tickets
www.peninsula.com/london.