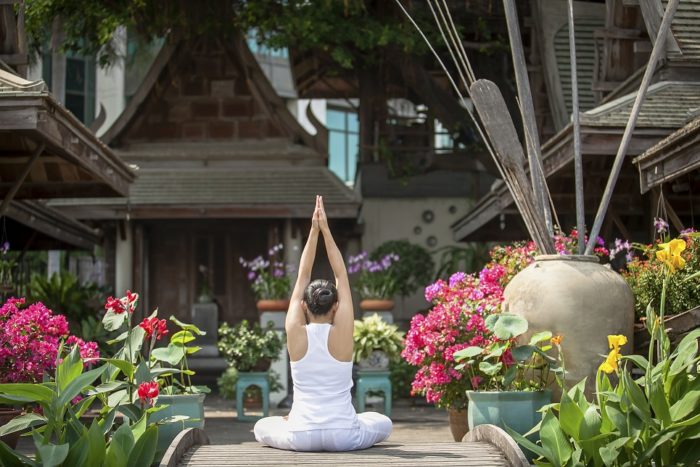 Bangkok's urban oasis, The Peninsula Bangkok has launched a reimagined spa, wellness, healthy dining and activity offering called The Peninsula Mental & Physical Wellbeing programme. To celebrate this new lifestyle programme, which is available for all guests, the hotel has created a personalised two-night package: 'Active Body and Healthy Mind', at THB 28,000++ per person from 1 January 2021 onwards.
The new programme and package have been created to cater to an increasing number of guests seeking dedicated and in-depth holistic wellbeing stays to re-charge after a long-haul flight and to relax and rejuvenate their mind and body at the beginning of their holiday. The holistic approach is based on four elements: a healthy dining choice, an exercise programme, sleep and mindfulness. The 'Active Body and Healthy Mind' package will be available throughout 2021 and entails all four key wellness pillars.
Healthy Dining Choice
Providing a delicious link between wellness and nutrition, The Peninsula Bangkok's 'Healthy Menu' offers a selection of dishes for guests who are health-aware but do not want to compromise on culinary finesse.
The menu gives guests new dining choices. No longer limited to just low-fat, low-calorie options, the new line will take a more holistic approach to healthy eating, which includes gluten-free, low-sugar, plant-based options and high-protein options or food groups that contain not only basic nutrients, but foods high in antioxidants and anti-inflammatory components.
The culinary teams at The Peninsula Bangkok have created healthy dishes across all restaurants and also room service menus to ensure that exercise and balanced nutrition work in harmony to create a restful and rejuvenating stay.
A 'Thai Herbal Discovery' herb appreciation class is available for guests to explore and learn about Thai cuisine, discovering Thailand's most popular herbs and spices
Exercise
The exercise programme builds on the success of The Peninsula Bangkok's weekly activities, combining sunrise yoga beside the river with contemplative reflection at the Gong Wu Shrine. A range of activities guests can participate in are offered, such as various disciplines of yoga, Pilates, aerobics, aquatics, HIIT, stretching and Muay Thai boxing, and all classes are conducted by certified trainers.
Sleep
Sleeping is to relieve stress and promote calm and wellness in both mind and body. Designed to aid relaxation for all guests and travellers, this exclusive sleep support combines an indulgent sleep bath, guided meditation, breathing techniques and also 'Essential Mind' spa treatments.
The Essential Minds Sleep Treatment offers therapeutic touch, healing oil and vibrational sound therapy for the ultimate relaxation of body and mind that leads to discovery of inner peace. Seven singing bowls are used for seven different chakra points or energy centres in the body, allowing the sound vibration to pamper you and slow down your thoughts, letting your mind roam free, while the special blended healing oil will keep you relaxed.
Mindfulness
Guests can attend mindfulness breathing sessions or participation in meditating with Thai monks.
Holistic mindfulness at The Peninsula Bangkok also includes the appreciation of the arts through music, dance, painting and artist-in-residence programmes.
The hotel also features a small library of books on wellness, located on the upper deck of the Thiptara restaurant, where people can indulge in a wide variety of health- and wellness-related subjects.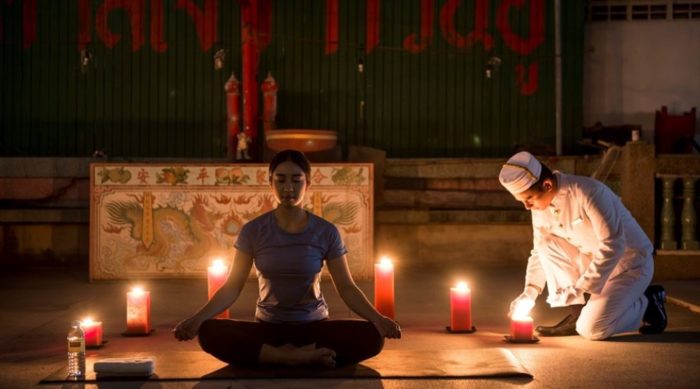 ACTIVE BODY AND HEALTHY MIND PACKAGE (3 DAYS/2 NIGHTS)
Let your wellness journey begin. With an emphasis on personal wellbeing and inner health, guests begin their experience with our rejuvenating package, which provides the following:
The package includes:-*
2 nights' accommodation in a Deluxe Room
Peninsula Time (24-hour flexible check-in and check-out benefits)
Healthy breakfast, lunch and dinner at The Lobby or River Café & Terrace
Up to five spa treatments at The Peninsula Spa
Up to five exercise classes, including HIIT, Yoga, Pilates, Stretching, Aqua Yoga, Aqua Fit, Muay Thai Boxing, Boot Camp and Tennis
One mindfulness breathing class
The Active Body and Healthy Mind packages are priced at THB 28,000++ per person (approx. /*£685) and THB 45,000 for two persons (approx. £1,070).
Terms & Conditions
The Rejuvenating Package of The Peninsula Bangkok" experience must be booked 5 days prior to arrival and is subject to availability
All spa treatments, exercise classes and healthy meals must be consumed during the stay.
Any cancellation or amendment must be made at least 48 hours (2 day) prior to arrival to avoid cancellation fee
This room offer cannot be used in conjunction with any other promotional programmes
Black-out dates apply-/*-9