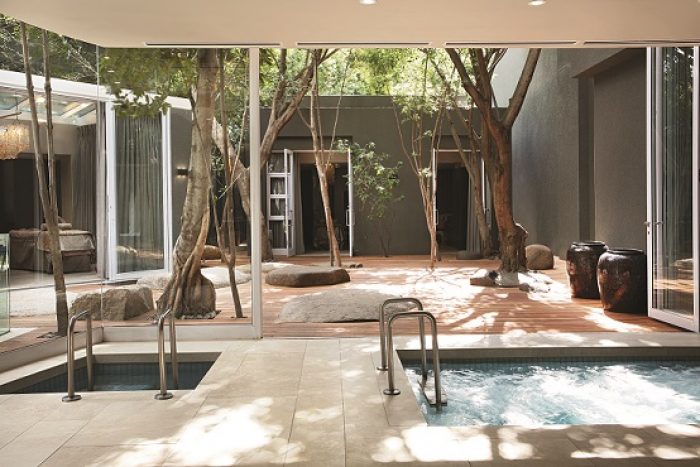 Tanya Lopes, the Spa Manager behind the award-winning Saxon Spa in Johannesburg has shared how to create the perfect facial exfoliant and face mask at home for a relaxing Valentine's Day pamper treat.
Oatmeal & yoghurt scrub
Oatmeal not only provides an excellent exfoliant agent but also is a great antioxidant which as anti-inflammatory properties, helping to soothe the skin. Yoghurt provides an enhanced exfoliant proves as a natural source of lactic acid and jojoba oil adds extra moisturisation of the skin without clogging your pores.
Ingredients:
2 tbsp of ground oats
1 tbsp of Greek yoghurt
1 tbsp of jojoba oil or coconut oil
Directions:
Grind the oats into a fine powder using your food processor
Mix all ingredients into a mixing bowl
Cleanse your skin with your daily cleanser before starting your exfoliation
Apply your homemade skin scrub using circular motions in a upward direction for approx. 60 seconds
Remove with warm water
Apply your homemade skin mask (instructions below)
Grapefruit Mask (for normal and oily skin)
The objective of any mask is to replenish the skin with additional vitamins, minerals and hydration. The vitamins and nutrients penetrate the skin, as well as help clean your pores and removing the dead skin layer on the surface. A good regular skin routine will improve your complexion and control oil levels.
Ingredients:
1 tbsp grapefruit juice
1 tbsp sour cream
1 egg white
Directions:
Beat the egg until fluffy
Add the sour cream and grapefruit and blend well
Apply to the face and leave for 15 minutes
Rinse and dry face
Find out more about The Saxon Spa here. 
For further information about Saxon Hotel, Villas and Spa please contact the Mason Rose PR team: pr@masonrose.com