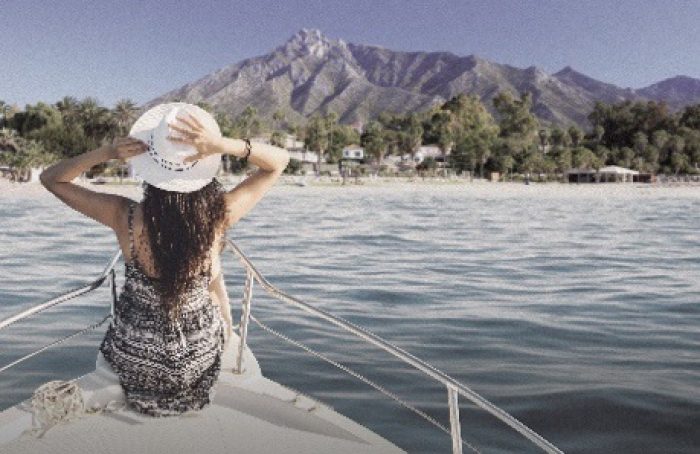 New for 2019, Puente Romano Marbella is offering guests 100 highly personalised expert-led activities with insider access in Andalusia, from high-octane sports to indulgent gastronomy and innovative local experiences.
The collection of adventures has been designed for discerning travellers, providing them with customised 'insta-moments' and a new view on Marbella and the Andalusia region all year round.
Experiences include:
Activity seekers will be thrilled with the vast facilities at Puente Romano. The resort's
professional coaches, trainers and experiential experts can curate a huge selection of adventures.
Skiing in Sierra Nevada with its 100km of vetiginous ski runs, open from December to April. Guests can warm up après-ski to the sounds of a live DJ set in chic surroundings at El Lodge
Tennis lovers can hone their skills on the resort's 10 courts with one-to-one lessons by world-class coach David Sanchez
Football fans can fly by private helicopter to Madrid to enjoy dinner with former Atletico Madrid players followed by VIP box seats for the best views of the evening's match
Golf enthusiasts can test their skills against a former Ryder Cup player on the endless greens of the resort's 18-hole golf course in the foothills of Benahavis
For gourmet globetrotting, keen foodies will enjoy discovering the famous Andalusian produce, from sherry wines to boquerones (appetiser of anchovies)
Chef Sergio de la Plata will share his family recipes in a private gastronomic class – including authentic gazpacho, salmorejo, tortilla and paella
Head Sommelier, Alejandro Marcos will provide guests with exclusive access to a family-run sherry bodega – travelling by helicopter along the Golden Mile coastline to Jerez. Later, Marcos can prepare a four-course sherry pairing menu at Puente Romano
Guests can meet local Marbella fishermen to discover the secrets of identifying the freshest fish available, followed by a private cooking class and delectable dinner prepared by head chef Thomas Stork
An olive oil masterclass in Marbella's quaint Old Town, tasting award-winning oils with freshly-baked bread
The culturally curious can delve into unique aspects of traditional Andalusian life and discover this vast region stretching from the Atlantic to the Mediterranean.
Puente Romano's resident instructor swordswoman, Rosibel Vindel Barrera will reveal the skill of fencing and turn novices into pros
Day trip to the historic mountaintop town of Ronda where guests can explore private homes and gardens with spectacular views of the gorge. Exceptional high-altitude wines fresh from the barrel and local tapas can be tasted at boutique Los Aguilares winery
Music enthusiasts can learn the essentials of spinning the decks at a club DJ booth before performing a warm up act at La Suite, Puente Romano's renowned nightclub
Art aficionados can uncover Malaga's vibrant art scene with a private tour of the Carmen Thyssen museum, followed by an exclusive art collector's dinner, inspired by the masterpieces in the collection
These new experiences can be booked at Puente Romano Marbella from January 2019.