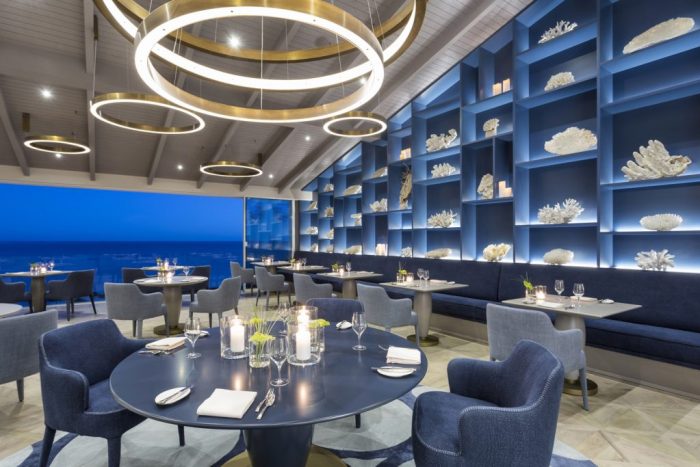 The two Michelin-starred Ocean restaurant has been given an extensive makeover, with the expansion of the kitchen area, entirely fitted by Austrian supplier, Lohberger. The spacious kitchen opens on to a part of the restaurant boasting incredible views of the coast with large sliding glass bay windows that provides a unique setting to enjoy the most exclusive and gastronomic meal. The refurbishment now allows for the restaurant to cater to a maximum of 40 covers.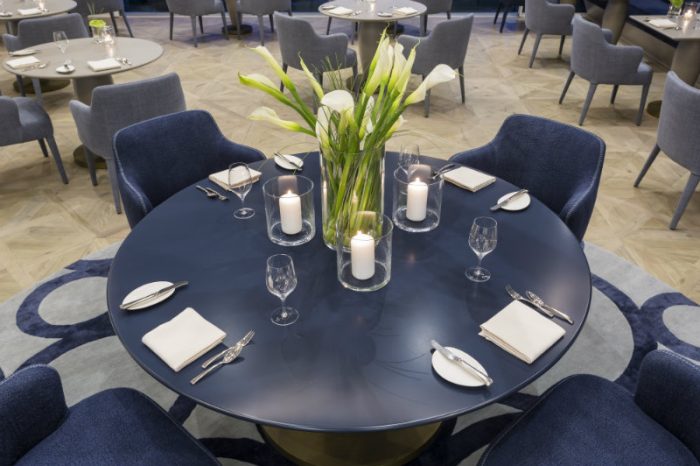 The restaurant's stylish renovation reflects the artistry of Chef Neuner's food, and enhances the singular dining adventure offered. Hanging crystals from Murano (Barovier & Toso, Italy) line the hall, guiding diners into the restaurant, and the natural palette of colours used in the interior design, evoke the deep blue of the sea, the sky and the golden sands of the Algarve itself.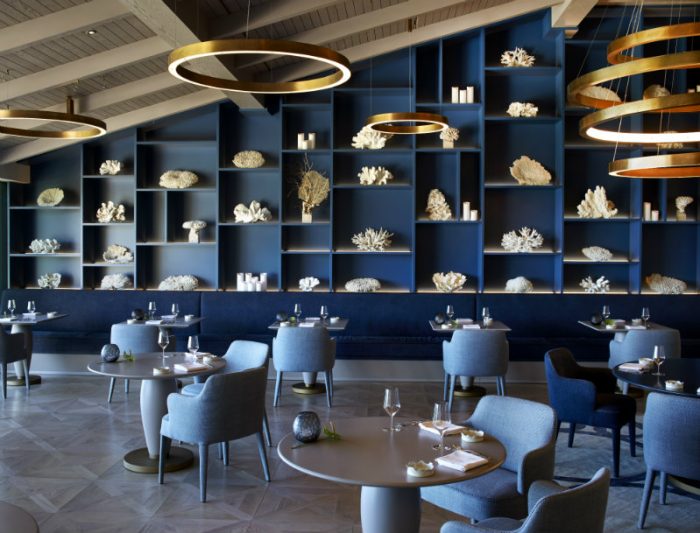 Other new experiential additions include a bespoke wine room holding 560 carefully-selected vintages. Wines, carefully hand-picked and paired by award-winning sommelier Nelson Marreiros, come from one of the largest private collections of wines on the Iberian Peninsula, and are now also available by the glass thanks to the revolutionary Coravin extraction method. Guests can enjoy rare and exceptional vintages, such as the 2001 Château Mouton Rothschild (Bordeaux) or the Casa Ferreirinha Barca Velha (Douro).
The interiors have been imaginatively renovated, with new floor to ceiling windows that open completely, so diners can relish the unique clifftop view over the Atlantic, after which the restaurant was named, as well as enjoy the evocative sea breeze and the sounds of the waves.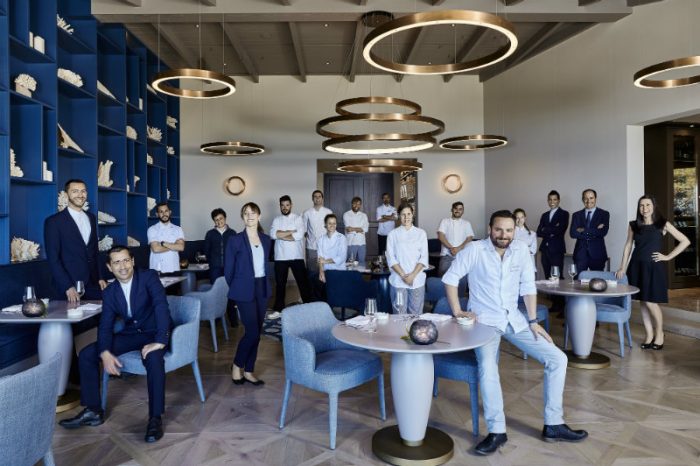 Crafted wooden floors and silk carpets (Fashion for Floors, Monaco-Frankfurt), custom-designed tables, chairs and banquettes (Boffi Fratelli, Baxter and Maxalto, Italy) and large bronze circular ceiling lamps (Henke, Italy) and a feature wall of precious African corals complete the strikingly contemporary update.
With a visionary new design and high-concept approach to gastronomy Ocean Restaurant continues to evolve, while offering some of the best produce, wines and dining experiences in the country. This is destination dining at its best.