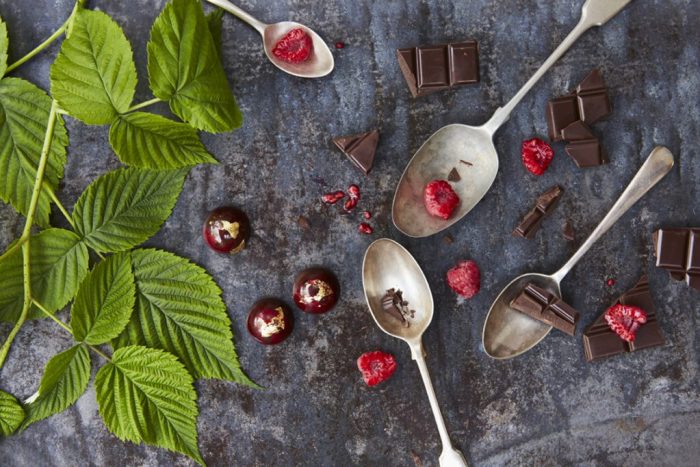 Situated on the edge of Norfolk Broads National Park, the magnificent Medieval estate, Hales Hall & The Great Barn has introduced a special masterclass partnership with bespoke travel and concierge company Norfolk Pheasant. The first of these – Perfect Christmas Planning – takes place 29 November to 1 December 2019.
Led by former Royal Pastry Chef Kathryn Cuthbertson MVO, the masterclass commences with a hands-on 'art of the chocolatier' tutorial where guests will learn how to temper chocolate and produce decadent chocolate praline before moving onto festive rum truffle making – ideal for foodie gifts too.
Following the creation of these chocolate showpieces, guests will turn their attention to making festive canapes – comprising the likes of smoked salmon lemon blinis, palmiers and mince pies with almond topping, offering the perfect party pleasers over Christmas and New Year.
The epicurean aspect of the masterclass culminates with an informal Q&A about Christmas entertaining – accompanied by a smorgasbord of festive cakes – from how to ensure a stress-free day to Kathryn's special insights into the Royal Collection cookery books.
A Christmas floral arrangement class will also show guests how they can make a magical table arrangement and floral winter displays, inspired by the season's enchanting and rustic flora and fauna., whilst a decadent five-course dining feast to see out the weekend in style, completes the offering.
PERFECT CHRISTMAS PLANNING AT HALES HALL INCLUDES:

A two-night stay at Hales Hall including all meals and welcome drinks
'Mastering the art of chocolate' masterclass
'Christmas Canapes' masterclass
Christmas Baking Q&A
Christmas floral arrangement masterclass
Five-course 'Dining Extravaganza'
Apron, a floral arrangement and a box of Kathryn Cuthbertson MVO chocolates to take away
From £595 for a single occupancy and £640 for a shared stay in one of the master suites.
The Next Luxury Masterclass: Perfect Easter Planning Friday 6th – Sunday 8th March and Friday 3-Sunday 5 April 2020
For further information, please contact Mason Rose on +44(0)20 7201 8050 or email pr@masonrose.com