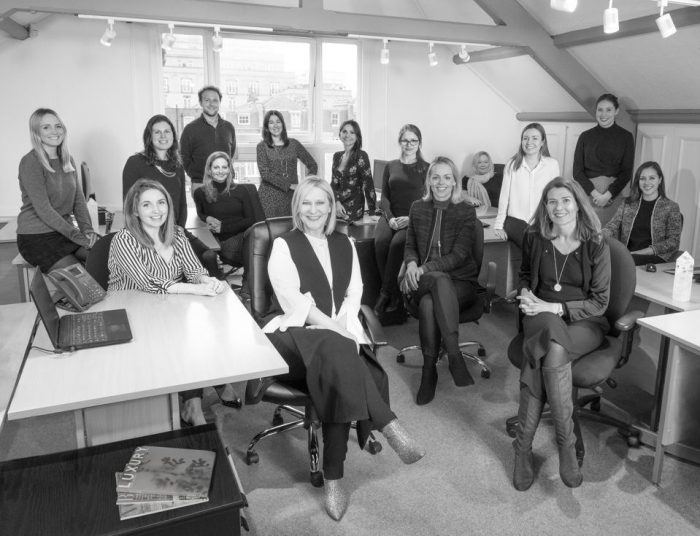 Digital Marketing Manager
This position will report to the MD and Communications Director, and work in tandem with the Marketing Manager
About Mason Rose
Mason Rose is a highly regarded Sales, Marketing and PR agency for the luxury travel, wellness and lifestyle industry, located in Knightsbridge. Our clients include some of the most well-known hotels and luxury brands in the world. We differ from other agencies by offering an integrated approach to encompass Sales as well as PR, Partnership Marketing and Digital Marketing Services. We offer a consultative, bespoke service to our clients, reflecting our belief that every client has its own unique requirements, and take a practical but creative approach to our work which is heavily focused on value and ROI. Each member of the Mason Rose team is highly experienced, committed to our clients and the company and, above all, passionate about our work.
Of late Mason Rose has expanded its service offering to include in particular Wellness PR and international Sales and PR. Our out-sourced digital marketing service is an area we are keen to grow, hence this role is a very important one for our business.
Responsibilities:
Take responsibility for the strategy and implementation of social media for Mason Rose as an agency, with a particular focus on growing our Instagram numbers and engagement through a proactive and results based campaign. Additionally we are looking for a strong understanding of Linked In and how this can be used by Mason Rose to grow our network and business
Oversee the digital marketing division of Mason Rose, working towards agreed commercial goals for its growth in terms of outsourcing services to clients. This includes writing pitches, presenting and winning business, writing and implementing strategy for clients and reporting on successes
Digital marketing will have a strong focus on social media but will also include content creation (writing in particular), assisting with influencer strategy and relationships in the UK and internationally, web marketing, SEO and email campaigns
Support the PR team with various clients, working across all PR disciplines including but not limited to writing press releases, pitching, organizing and potentially attending press trips
Be the voice of social media and digital marketing for Mason Rose, able to talk on the subject at forums and shows. Additionally, be up to speed on this rapidly changing landscape and keep the Mason Rose team and our clients informed and educated
Work closely with our in house photography service to promote together with our outsourced social media services
Build digital marketing business cases and analyse results/report back to the client (internal and external)
Skills and experience:
Proven track record in all key areas of digital marketing: SEO, content marketing, email marketing, social media marketing and mobile marketing
Experience in PR preferable
Flair for writing well and adaptable to Mason Rose and client tone of voice
Experience in video production and editing
Ability to photograph well
Knowledgeable and passionate about all aspects of digital marketing, in particular social media. Well read on the subject, interested to attend relevant forums and engage actively in the subject
Experience within a luxury product/service environment would be helpful – particularly travel
Proven technical ability
Profile/key attributes:
Strong communicator and a positive ambassador for the MR brand
Able to handle numerous projects at once and maintain focus
Ideally we are looking for someone that combines creative flair with a technical expertise and a strong business acumen who enjoys working to and exceeding ambitious goals
If you are interested in this position, please contact Maria Pajares: maria@masonrose.com or call +44(0)20 7201 8050