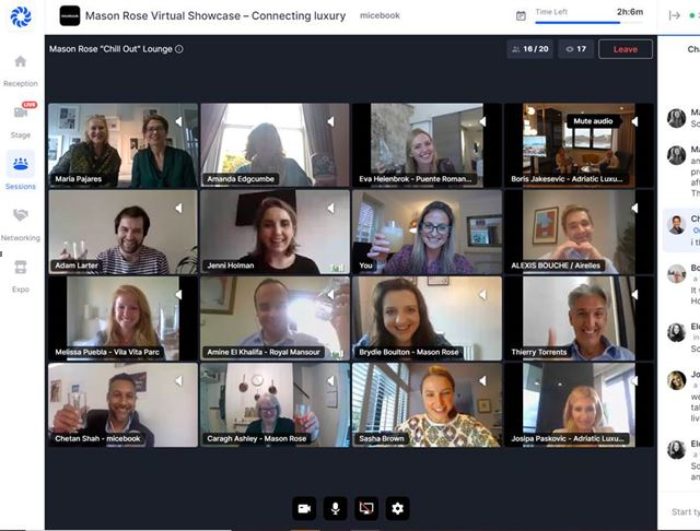 On 7th October 2020, the Mason Rose team hosted their first virtual showcase 'Connecting Luxury'. It enabled international hoteliers from our portfolio of 5 star hotels to 'meet' and share news and insights with UK luxury trade partners.
The online event was organised in collaboration with Micebook, a digital hub for global event planners. It featured a live industry discussion on how to successfully market luxury travel with partner Studio Black Tomato.
More than 80 event professionals attended from brands including CL Venues, Black Book, BCD Meetings & Events, Eventful, Venue Seekers, Your Event Solutions and eveology.
Recapping on the event, Director of Sales Kym Jenkins, commented: 
"A few weeks ago we decided to take the giant inevitable step into the virtual world and look into the possibility of trying to somehow replicate one of our renowned Mason Rose events, which are always held in beautiful, exciting venues with an intimate, personalised feel. As much as we adore live events and nothing will completely replace them, we were delighted with what we created with Chetan and the Micebook team.

We brought together 9 hotels from our collection and a number of the best buyers in the market all on one simple, but effective platform. We all had the chance to experience live entertainment, networking, 1-2-1 appointments, an informative hybrid session and even a drink in the 'lounge'! All of this in just one day!"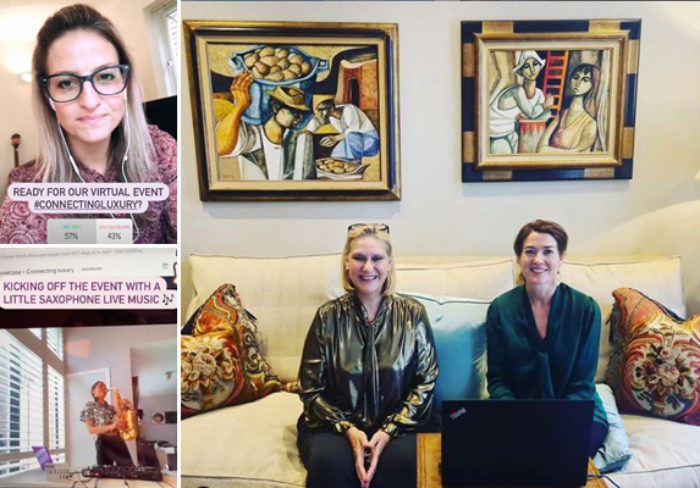 Live from Flemings Mayfair hotel, Jenni Holman – our Director of PR & Communications and Adam Larter – Co-Head Business & Strategy at Studio Black Tomato, discussed the key themes we need to convey in our messaging in the current climate. Notably, communications need to inspire consumers and bring back an element of fun. Brands should focus on differentiating themselves though real and emotional story-telling. Read our insights piece here to find out more and discover how the language of luxury is changing.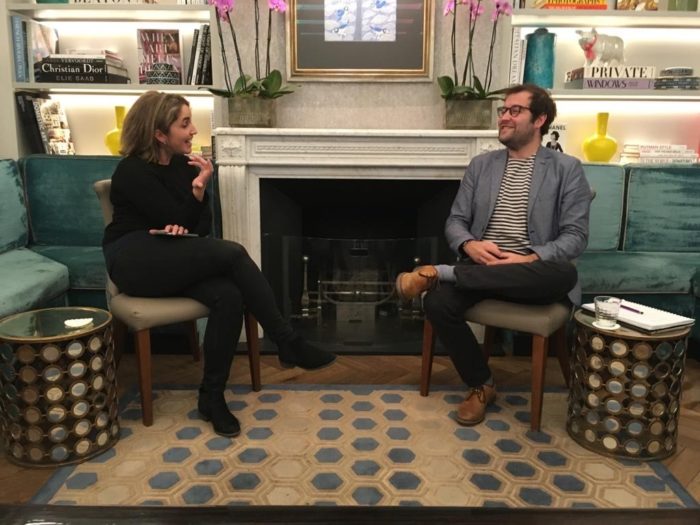 Representatives who attended from Adriatic Luxury Hotels, Airelles, Evian Resort, Gstaad Palace, Lesante Blu Exclusive Beach Resort, Marbella Club Hotel, Nobu Hotel Marbella, Puente Romano Marbella, Royal Mansour Marrakech and VILA VITA Parc shared some wonderful feedback with the team.
"Again a massive thank you to you all for organising this event which was absolutely great – I now have a bunch of webinars scheduled for the rest of the year!" – Sales Manager, Airelles

"Thank you very much for organising the event yesterday! It was really nice to catch up and meet new partners." – International Business Development Manager, VILA VITA Parc

"It was both productive and entertaining and looking forward  to future opportunities." – Boris Jakesevic, Adriatic Luxury Hotels
Industry individuals who attended also commented:
"I think it is one of the best ones I've been on so far! Really good idea to have a hub you used, loved the meeting roulette in the networking den. Found the experience v. productive!" – Head of Communications, Little Emperors & Co

"I really enjoyed the event! Well done in putting a very informative virtual showcase together! Was so good to be 'out there' again and meet new and reconnect with old contacts!" – CL Venues

"It was a great virtual event, the Expo booths worked really well and loved the entertainment – brilliant!" – BlackBook

"A wonderful opportunity to have face-to-face virtual meetings with a selection of wonderful people from equally wonderful hotels. Thank you so much to Mason Rose for arranging such a fabulous event. Really well organised and the way forward during these strange times when we are not able to connect in person." – Product Manager for Europe, Lusso

"I have now attended several virtual events over the last 5 months and I was particularly impressed with how Mason Rose arranged the event. Very easy to navigate in and out of virtual supplier meetings, with a chat section clearly displayed and other 'rooms' to jump in and out of. All my meetings were of great benefit and it has certainly helped maintain and create relationships with suppliers." – Sales Director, Worldwide Escapes
If you would like further information about our events or any of the hotels in our portfolio, please do not hesitate to contact Kym Jenkins: sales@masonrose.com