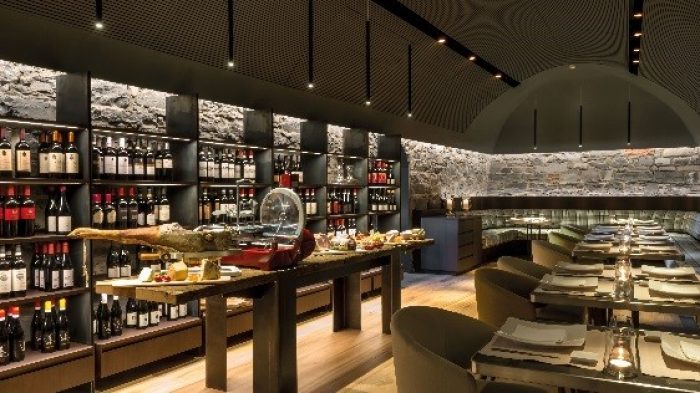 Faire une escale – 'to take a break; to enjoy an interlude'; that's exactly what was said, by the first French tourists, sailing on Lake Como in the early twentieth century. This elegance and light-hearted nonchalance lives on today, and in its honour, Grand Hotel Tremezzo chose L'Escale as the name for the reimagining of its most casual restaurant. Tucked away in an ancient wine cellar, L'Escale is a tribute to the cornerstones of Italian hospitality – the trattoria and the enoteca – revisited with a touch of modern elegance.
Today, the space's historic elements, such as the stone walls, wooden entrance, tasting table made from a century-old tree and the trusted Berkel prosciutto slicer, meet new additions, from booths upholstered in cosy tartan to the bistro-style counter and the "compass" table, perfect for a dinner with family or a group of friends.
The source of inspiration, as always, is the lake and its daily charm. Bringing light to a place that was traditionally dark, the remodel comprises a large window that allows guests to admire the beauty of Bellagio, whilst seated at the counter of the bar with a glass of wine in hand.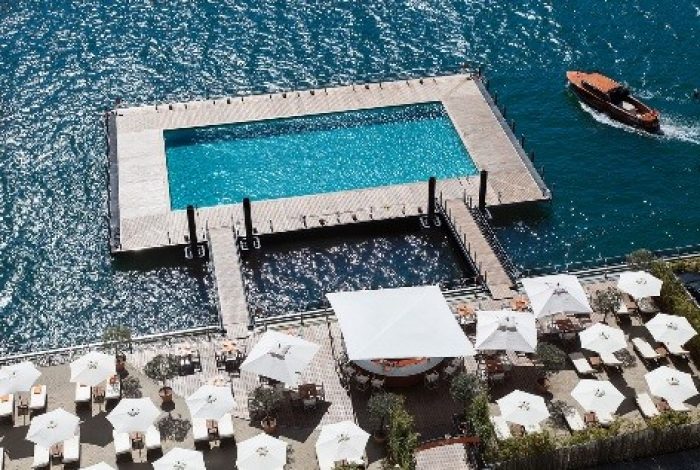 L'Escale revolves around a wonderful cellar dedicated exclusively to prized Italian labels. Selected with an extensive knowledge of Italy's winemaking heritage, over 600 bottles of white wine are displayed in a clear glass case refrigerator which lets the original structure of the wall shine through, whilst 800 bottles of red rest in iron and wood shelving. Here, heritage is explored in a series of tastings guided by wine experts and sommeliers.
The restaurant continues seamlessly onto the splendid terrace overlooking the lake. Just below, in what were once the greenhouses of the Grand Hotel Tremezzo, the kitchen opens up to an interplay of the light tones and Carrara marble, traditionally used in ancient Italian kitchens. A chef's garden, with aromatic herbs and delightful fresh greens is nearby.
Youthful chef Martin Vitaloni's cuisine infuses the flavours of tradition with contemporary creativity; reinterpreting Italian classics with inspiration and balance.  The new menu offers a range of delicious plates as well as some unexpected reworkings of the classics, including; succulent fillet of beef with foraged tarassaco chicory and fried robiola cheese and flavour-filled Pappa al Pomodoro ravioli. Vegan options and a thoughtful kid's menu, means L'Escale is the perfect, laid-back place for a bite to eat, whether dining à deux, or with friends and family.
As an ultimate homage to exclusive hospitality, upon request, guests can also join the chef in the kitchen to observe as a few dishes are prepared.