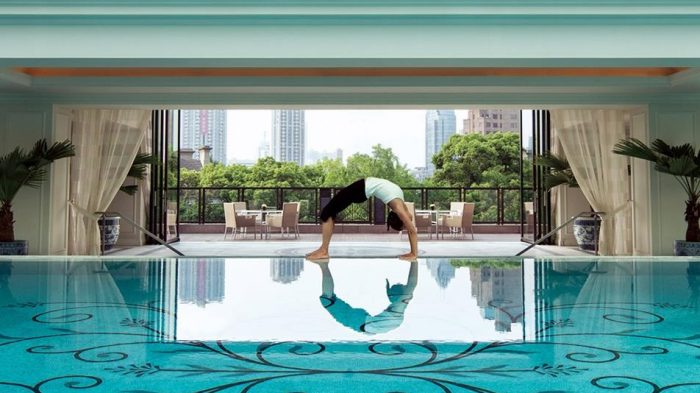 Junior guests at The Peninsula Shanghai can make friends and enjoy an active and fun session with the property's weekly Kids' Yoga Classes at The Peninsula Spa. Youngsters can join a group or book in a private class conducted property spa director and yoga expert Kasia Wilkos. Kasia has ten years of experience as a yoga teacher and is a pioneer of new fitness lifestyles combining yoga, Pilates, gym and aqua fitness.
Yoga is increasingly recognised around the world as a beneficial physical and mental activity for children. Frequent yogic exercise can improve body balance, muscle flexibility, blood circulation and energy flow.
Each kid's yoga class at The Peninsula Spa welcomes up to eight children, with classes divided into two age categories: from six to eight years old, and eight to twelve years old. These weekly Kids' Yoga Classes take place at 3pm every Saturday afternoon.
Private junior classes offering one-to-one sessions, as well as the family yoga offer, are available throughout the week and at weekends, with 24 hours' notice for reservations.
The 45-minute Kids' Yoga Class at The Peninsula Spa is priced at RMB 380 (£45) for a group class (up to 8 children). The 45-minute kid's personal or family Yoga Class is RMB 580 (£69).