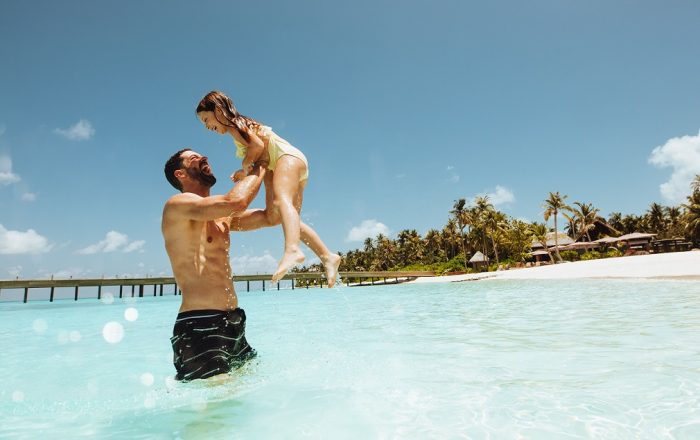 JOALI Maldives the country's first and only immersive art and design resort, announces a new Kids Summer Club programme for young guests staying between the 1st June and 31st August 2022.
JOALI Maldives will be running complimentary Kids Summer Clubs specially crafted for children between 4-12 years. The two-week programming will run continuously throughout June, July and August. Calling all budding artists, chefs and adventurers, the club will be based around fun and educational activities at the Muramas Kids Club. All experiences have been carefully curated by JOALI's expert team of resident artists, marine-biologists and chefs, providing the ideal blend of joy, creativity and learning. Kids Summer Club activity highlights include:
IMMERSIVE ART ACTIVITIES
Ceramics Art Class: JOALI's resident artist will be conducting paint and ceramics workshops for young guests, allowing them to channel their creativity and curiosity through a hands-on creative arts experience.
Tropical island-themed art workshops including Tote Bag Painting; a wild-art Palm Leaves craft class and learning to make your own Watermelon Fan
A "Trash to Treasure" paper-beads making class: educating young guests on the importance of recycling and reducing our waste
An "Island of Art" Treasure Hunt: allowing children to discover JOALI's immersive art pieces in a fun, age-appropriate way
Make your own puppet class and a colourful Finger-Painting session
FUN WITH FOOD
Pizza Making in the Kids Club Kitchen: offering a safe environment for young chefs to discover culinary arts
Fruit kebab creation: promoting healthy snacking in a fun and interactive way, teaching children about different tropical fruits and their origins
BUDDING BIOLOGISTS
Under the Ocean: hosted by JOALI's Marine Biologists, this workshop aims to provide children with a deeper understanding of our oceans with fun activities and a guided snorkelling trip.
A Five Senses Nature Walk: this guided nature-walk allows children to use sight, smell, touch, taste, and hearing to connect with JOALI's natural tropical island whilst staying active
MOVEMENT & GAMES
Yoga for Kids: helping to teach children how to deal with stress in a healthy way with easy-to-learn asanas, mindful breathing exercises colour therapy and yoga wrist bands.
Family favourite activities including Junior Ping-Pong tournaments, Paddle Boarding and Badminton Fun
An early evening Beach Nature Walk and Hermit Crab Race
Action-packed island competitions: including Capture the flag and a scenic Beach Treasure Hunt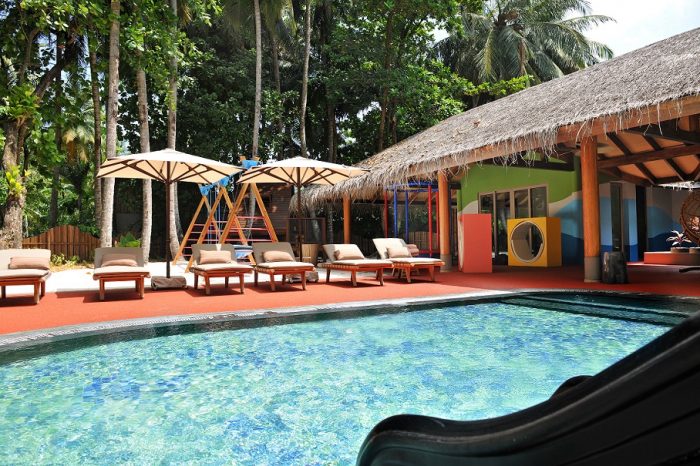 Families can continue to create moments of joy together with a range of activities including open-air beach cinema evenings, desert island 'Robinson Crusoe' beach picnics, turtle and dolphin cruise adventures, snorkelling, glass-bottom kayaking and family cooking classes.
VISITING CHEF EVENTS FOR THE WHOLE FAMILY
Family celebration dinners can be enjoyed during a journey of flavours and fragrances at JOALI's excellent island restaurants. During the months of June and August, JOALI's Michelin-starred Italian Food Consultant, Chef Theodore Falser, will be on the island to host special culinary art evenings at Bellini's – JOALI Maldives' fine-dining Mediterranean restaurant. Chef Falser will be using the Maldives' flavours of the ocean as ingredients for his Italian-inspired dishes, working only with local ingredients to transport guests on a culinary journey through nature. This July, award-winning Chef Hidemasa Yamamoto will also be at JOALI Maldives to host exclusive gourmet events for all ages at Saoke, JOALI Maldives' overwater Japanese restaurant.
For further information on JOALI Maldives, please contact the Mason Rose PR team: pr@masonrose.com