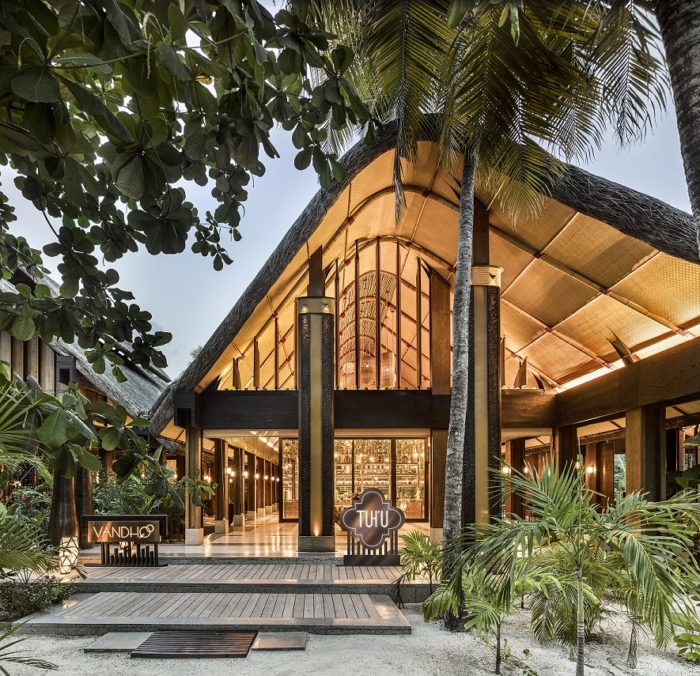 March 2021 – Dedicated to sharing the island's 'Joy of Living' spirit through culinary arts, JOALI Maldives is excited to announce its latest gastronomic developments for guests – including a new Levant restaurant, renowned chef collaborations and a new Food & Beverage Director.
New Levant-style restaurant TUH'U
Completing the resort's culinary offering, with a total of five restaurants and one private interactive kitchen and dining room, Her Kitchen, JOALI is delighted to announce the launch of TUH'U restaurant. Located alfresco on the sand under atmospherically-lit palm trees and the night's sky, TUH'U serves Levant cuisine, inspired by the resort's Turkish influence and Owner, Esin Gural Argat. The name TUH'U originates from one of the world's oldest Levant recipes, dating back to 3000BC, and today remains a popular beetroot-based dish in modern Western Asia. The explosion of authentic flavours in TUH'U's honed traditional dishes will transport your taste buds to JOALI's rich cultural influences with the Levant. Menu highlights include cucumber and zucchini salad with raisons, walnut, yoghurt and bulgur wheat; cumin lemon chicken with a lentil and wild black rice mix and herb salad; a selection of gourmet Persian kebabs; Syrian slow-cooked leg of lamb with plum sauce and fresh mint; and papaya, pear and passion fruit compote with cardamon.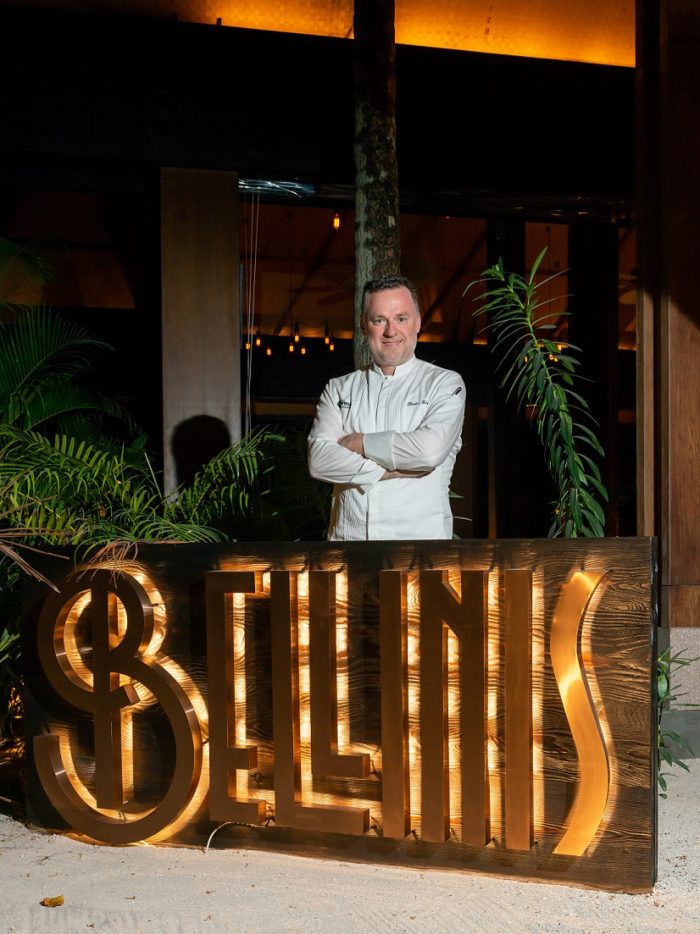 Michelin-starred Chef Theodor Falser joins JOALI as Italian Food Consultant
As of March 2021, JOALI is delighted to welcome Italian Michelin-star chef, Theodor Falser, to the team as an Italian Food Consultant, sharing his expertise and creating a brand-new menu at Bellinis restaurant. Chef Falser first visited JOALI in February 2020 as part of a visiting-chef culinary arts programme, and quickly fell in love with the island's 'Joy of Living' philosophy.
Growing up on a farm in Italy's South Tyrol as a 6th generation wine farmer, nature has always played a big role in Theodor Falser's life. As a Michelin-star chef, nature has continued to play a core role in his cooking, with each dish showcasing local nature at its finest. Thus, his famous cooking motto is: "Taste Nature". Throughout his remarkable career, Flaser has discovered different flavours from a variety of cultures, taking him on a culinary journey from South Tyrol to Switzerland, Oman, Dubai, Ecuador, and returning home to Italy.
Speaking of his upcoming visit to Joali, Maldives, Falser commented:"I want to bring the "Italianita" flavours, using only the finest local Maldivian ingredients, to Joali".
Passionate for tastes of nature, Chef Falser will be using the Maldives' flavours of the ocean as ingredients for his Italian-inspired dishes, working only with local and fresh ingredients to transport guests on a culinary journey through nature. A must-do culinary experience, Chef Falser's goal at Bellini's is to enlighten guests' taste-buds with inspirational locally sourced dishes while creating long-lasting memories at the immersive art and design resort.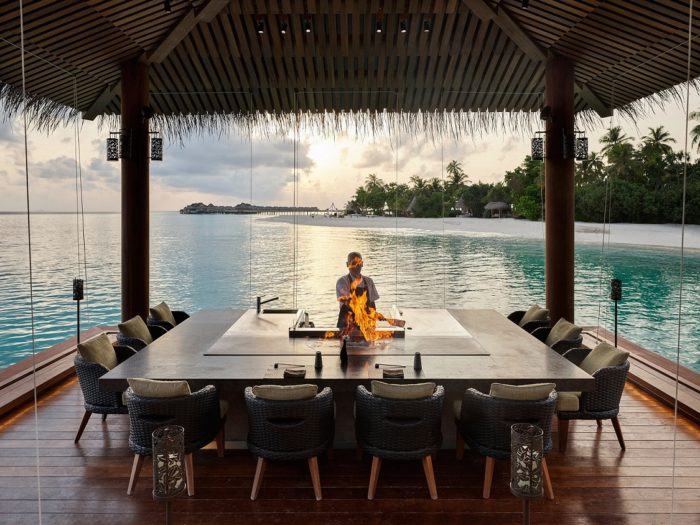 New Partnership with Chef Hidemasa Yamamoto at SAOKE
Ever evolving its culinary arts offering, JOALI has partnered with award-winning Chef Hidemasa Yamamoto to oversee Saoke. Japanese-born and French and Italian-trained, Chef Yamamoto is the brains and brawns behind Hide Yamamoto restaurant in Singapore.
With multiple culinary awards and accolades through his illustrious career, Chef Yamamoto held the honourable distinction of serving numerous presidents in the distinguished Jockey Club at the Washington's Ritz-Carlton Hotel. He has also graced the kitchen of the legendary Roger Verge in Province, Chez Nous Hama located in San Francisco, and in 2021 he opened "Hide Yamamoto" in Marina Bay Sands Casino and Hotel, Singapore.
The new menus at Saoke will mirror the dishes at Yamamoto's award-winning restaurant in Singapore which features signature innovative creations including handmade soba noodles topped with American Imperial Sevruga Caviar; miso and yuzu-marinated foie gras; and truffle egg flan with sea urchin and snow crab.
New Director of Food & Beverage at JOALI
JOALI is delighted to announce the appointment of Mark Stuart Hibbett as Director of Food and Beverage. In his role, Mark will be responsible for leading all food and beverage operations at JOALI's restaurants and bar, sharing JOALI's joyful spirit and commitment to sustainable practices.
Mark has over 20 years' experience in hospitality, food and beverage focused leadership and has extensive experience with launching, re-branding and enhancing operations in the Maldives. Previously, Mark has worked with Maldives resorts including Six Senses Laamu; Constance Moofushi Resort; Anantara Kihavah Villas; and Raffles Maldives Meradhoo.
For further information or any press enquiries, please contact the Mason Rose PR team: pr@masonrose.com