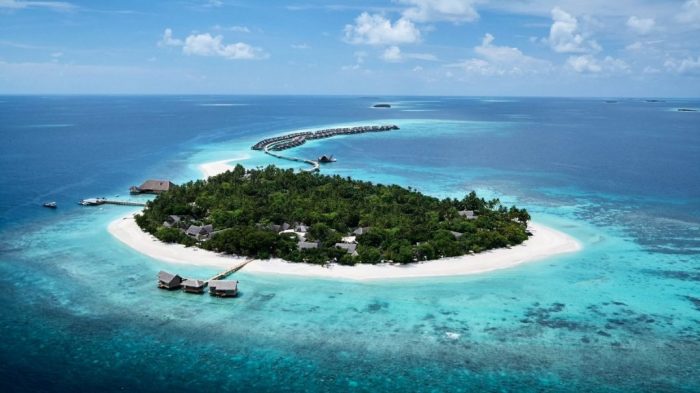 Samantha Reynolds, marine biologist at JOALI shows and teaches guests about marine life and helps rescue its precious reefs.
Samantha Reynolds is a marine biologist at the newly opened luxury resort, JOALI, on Muravandhoo Island, in Raa Atoll, in the northern Maldives. Each day she takes guests into the deep blues of the Indian Ocean to see clown triggerfish, Napoleon wrasses, rays, turtles and more. Teaching guests about the marine life around JOALI and how to protect it is one aspect of her job, but the main reason she came to the Maldives is to help rescue its precious reefs, which, like others around the world – including Australia's Great Barrier Reef – are under sustained and subject to continuous attack from climate change.
JOALI is one of many resorts and research centres throughout the world that is not leaving the revival and survival of its reef to nature. Instead it is funding a coral nursery, where Sam nurtures tiny corals that she hopes to eventually transplant on to the existing reef to help it regenerate.
While climate change and rising sea temperatures are the main culprits, other factors -including pollution, fishing with dynamite, outbreaks of predatory star fish, coastal development and fertiliser run-off, which is propagating the growth of a type of algae that is suffocating corals – are also heavily implicated.
"The islands in the Maldives offer some of the best diving in the world, but many of the house reefs that are closest to the shore and which form a natural 'barrier' before the seabed drops to deeper waters, have suffered badly over recent years," says Sam. "Raa Atoll is one of the deepest and largest atolls in the archipelago, and its reefs had such vivid and diverse corals. Sadly many were badly damaged by 2016's El Niño when the rise in sea temperature caused a lot of bleaching, and we've yet to see any notable signs of recovery."
The long-term aim and ongoing initiative of JOALI's coral nursery is to increase their reef colonies, ensure their sustainability, improve their resistance to temperature change and disease, and to increase the diversity of their coral species. The nursery is the first step in growing corals ready to be transplanted on to degraded areas of reef after 9-12 months in the nursery. Scientists are currently working on these micro-solutions to revive coral populations however to sustain and protect coral reefs, climate change has to be addressed on a personal, local and global level.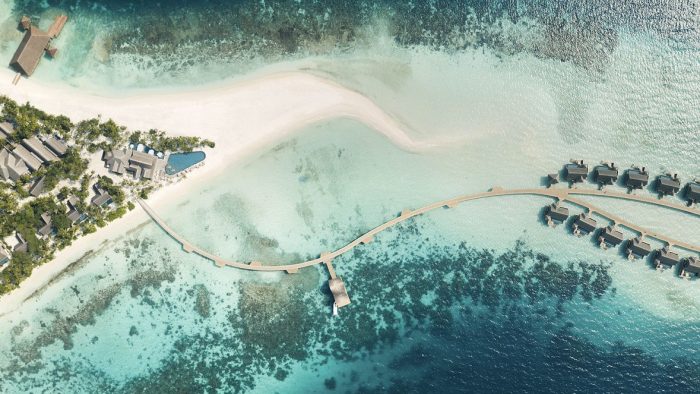 Samantha's tips on what each of us can do to help include:
The biggest thing any of us can do is to be mindful of climate change and do our utmost to limit our carbon footprint. Switch off electrical devices when we're not using them, take public transport or walk instead of using the car, buy local, seasonal produce, avoid using a tumble-dryer, ditch the plastic, switch from plane to train whenever practical and reduce the consumption of red meat
Swim, snorkel and dive with care so that you don't touch the coral
Wear a T-shirt instead of sun-screen when you're swimming or snorkelling. It's better for your skin and better for the ocean, since some of the chemicals in sun lotion can make coral more susceptible to bleaching and deformities. Or make sure you use reef-safe skin-care, which doesn't contain oxybenzone, octinoxate, octocrylene, octisalate, avobenzone and homosalate
Don't leave any rubbish on the beach, and try to do a five-minute clear up every time you go for a walk along the shore
Never remove anything from the sea or the beach. Shells and corals belong in the ocean.
For further information about JOALI Maldives, please contact the Mason Rose team: +44 20 7201 8050 | joali@masonrose.com