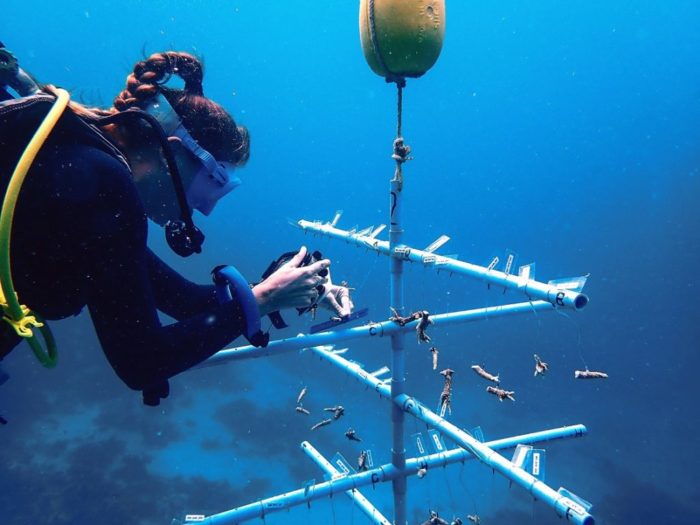 As British holidaymakers dip tentative toes back into travel planning, the savviest jet-setters are looking to make their next trip count, making mindful choices towards enriching and authentic experiences that help to heal smaller communities and the natural world "post-Covid".
According to a recent client survey by Original Travel, for instance, 67% are committed to travelling "better" in 2021 by making more conscious plans, using greener methods of transport, taking fewer trips for longer and opting for destinations most in need of tourism support.
For those setting their sights on more secure booking seasons next year, we have asked the team at JOALI Maldives how they see the future of sustainability as we move past the pandemic, and how they plan to help the class of 2021 to make better choices.
What does "sustainability in travel" mean to you?
The Maldives is a unique place with a very fragile ecosystem. From the tiniest creature to a single tree, each plays a role in the islands' natural replenishment cycle. Our very construction was designed around preserving trees; 1,000 were saved and continue their lives with us.
Sustainable tourism brings welfare to the locals and doesn't impact the nature. It is important that the uniqueness and authenticity of our places stay the same for the generations to come. Sustainable tourism is becoming more and more important and guests are searching for the locations where they will have contact with the locals and with nature.
We understand the value of big ideas and the importance of clear communication. We know that what can be good for the planet is also good for business.
How has Covid-19 has impacted consumer interest in sustainable travel?
The measures put in place today will shape tourism of tomorrow and the crisis is an opportunity to rethink tourism for the future. We need to consider the longer-term implications of the crisis, while staying ahead of the digital curve, supporting the low carbon transition, and promoting the structural transformation needed to build a stronger, more sustainable and resilient tourism economy.
How can guests get involved with supporting the local environment?
Visitors are encouraged to take part in our Reef Restoration Programme by helping our marine biologist to plant coral underwater. This project uses a two-step gardening concept: we grow "corals of opportunity" in a mid-water nursery for 9-12 months before planting them back out on the reef, focusing on corals that are resilient to heat (the main driver of coral bleaching, which destroyed around 85% of the corals in the Maldives in 2016) and promote genetic diversity. Guests can also join us for coconut tree planting excursions calculated to offset the carbon emission per guest.
How do you give back to the natural world?
We have our own compactor to compact tins and papers, a new wood chipper that helps us create our own natural fertilizer, a rocket composter for all wet rubbish generated, a desalinating water system to create our own fresh water bottled in glass, a rain harvesting process for landscaping and our menus are all Fairtrade stamped. But there is always more to do. We recently launched our EarthCheck benchmarking process, which will help us make further improvements in waste management and energy conservation. During the pandemic, we hired local engineers to help us work on this.