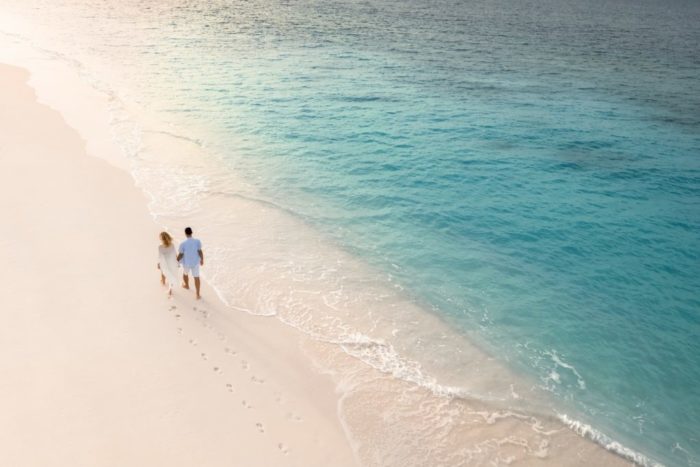 At JOALI BEING, opening at the end of 2021, wellbeing is much more than an expression, it is a way of life. Programming will invite seekers to reconnect with themselves, with JOALI BEING's team of in-house masters guiding guests on a journey of self-discovery and renewal with the aim of returning home feeling renewed, uplifted and inspired, with a new sense of weightlessness.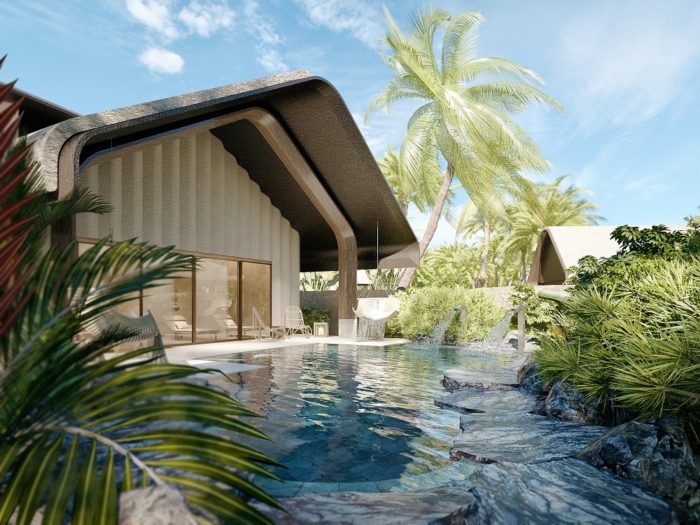 Immersion Programmes
JOALI BEING aims to be the beginning of a transformative, educational wellbeing journey. From mindful movement and soulful relaxation to customised nutrition and interactive learning, the retreat creates wellbeing experiences tailored to individual lifestyles and goals. Centred around the Four Pillars of JOALI BEING, Mind, Skin, Microbiome and Energy, offerings will draw on modern science and time-honoured traditions alike. JOALI BEING will be launching signature Immersion Programmes bringing together curated treatments, therapies and experiences that reinforce each pillar and take guests on a journey of transcendence.
Immersion Programmes include:
JOALI BEING Discovery – A foundation programme to introduce the Four Pillars of JOALI BEING with the aim of reaching a better understanding of your optimal wellbeing path through exercise, nutritional guidance, self-care practices and mindfulness rituals.
Energy – Designed for those who would like to regain vitality and improve stamina, and increase strength and energy. Focusing on intelligent movement analysis, creative exercise sessions, and energy balancing treatments, mind-body connection will be strengthened to build resilience and re-energise for a newfound sense of balance.
Mind – Focusing on the development of mindfulness and learning how to achieve more awareness and present moment connectivity in everyday modern life, to improve wellbeing, overcome stress, and maximise performance and productivity. Immerse in the present moment through grounding and restorative practices, transformative sound therapy sessions, energy balancing treatments and mindful movement exercises.
Skin – For those who wish to learn about the intricate connection between our digestive health and our skin. Seeing the skin as a reflection of your inner health, JOALI BEING combines personalised nutritional guidance with crafted body and face educational treatments to bring forth a new sense of confidence and radiance.
Weight Rebalance – Designed for those who wish to deepen their understanding of sustainable weight management and integrate this knowledge into a lifestyle that is effortless to maintain. Guests' journeys will begin with an in-depth integrated nutritional consultation followed by personal movement sessions, culinary workshops and education on microbiome health.
Immersion programmes range from five nights to three weeks and are designed to rebalance the Four Pillars of JOALI BEING. The Weight Rebalance programme has a minimum stay of ten nights.
Immersion Programmes can be tailored to areas of strength and vitality, mental clarity and wellbeing, hormonal balance, women's health, digestive and weight rebalance, restorative sleep, as well as movement and alignment for good health and immunity. Journeys will be customised after an Intelligent Movement Analysis and an Integrative Health Assessment.
Wellbeing consultations are included in all guest stays; while immersion programmes offer personalised diagnostics, such as a nutrition consultation; a lifestyle assessment; and 3D fitness and alignment, intelligent movement analysis, and more. Complimentary group classes and learning activities are also included in all guest stays.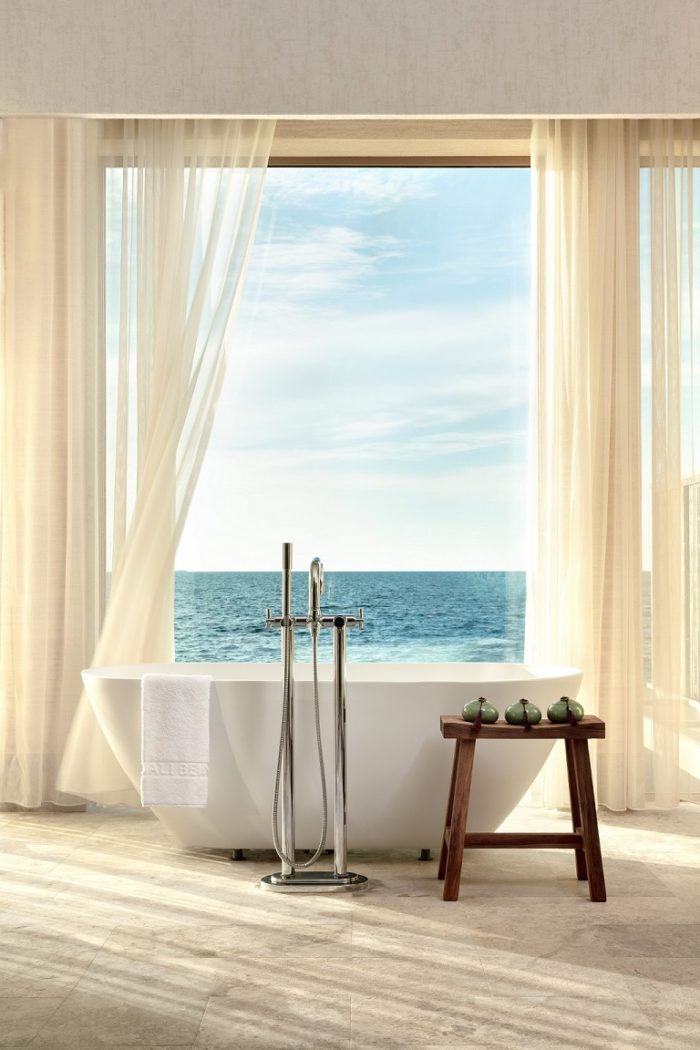 Transformational Spaces
With wellbeing at the heart of the retreat, JOALI BEING is a collection of transformational spaces which are spread across the island. Spaces include:
Areka – The entrance to the retreat's transformational spaces which acts as a consultation and reception area to JOALI BEING's 39 treatment rooms, diagnostic services and learning programmes.
Aktar – JOALI BEING's herbology centre in partnership with Herba Farm and inspired by a spice market. Guests are able to address any Mind, Microbiome, Skin, and Energy concerns with the resident herbologist who can prepare herbal teas for any kind of physical or mental ailment, create natural cosmetics and massage oils, as well as offer workshops for guests to learn about the science behind the health benefits of herbs and oils.
Seda – A sound therapy hall to restore inner balance, created by sound healing visionary and JOALI BEING collaborator Aurelio C. Hammer.
The Discovery Sound Path – A secluded palm-fringed sound therapy oasis featuring 9 unique instruments that resonate with the natural rhythms of the island, also created by Aurelio C. Hammer.
Core – JOALI BEING's open-planned and 16-metre high ceiling movement and fitness centre, home to resident movement coaches.
Kaashi – A hydrotherapy hall home to a Russian Banya, an Aufguss Sauna, a Sensory Deprivation Room, and a Salt Inhalation Room
Ocean Sala – an overwater body and mind area which includes an anti-gravity yoga pavilion and a meditation deck.
The Learning Centre – home to educational culinary, herbology and wellbeing workshops. The Culinary Centre of 66 sqm accommodates up to six people for interactive cooking and herbology classes, while the Inspiration Room offers wellbeing educational experiences such as yoga and meditation for larger groups.
For further information on JOALI BEING, please click here or for any enquiries, contact the Mason Rose team: pr@masonrose.com