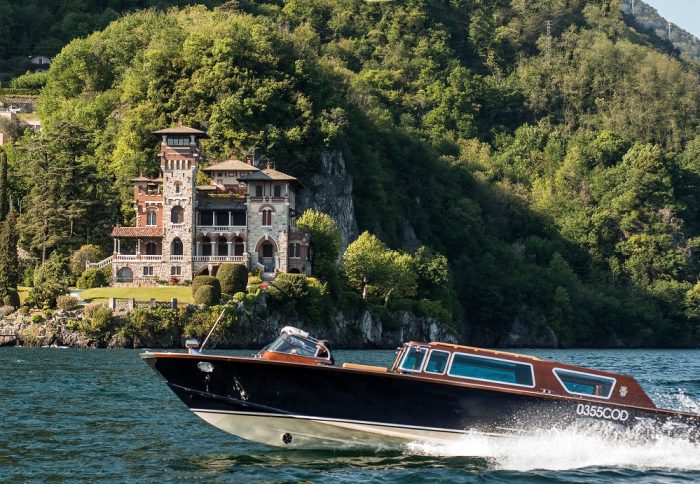 Batt is the newest arrival at the Grand Hotel Tremezzo marina. She was made-to-measure by the Vizianello shipyard in Venice, which has been a mainstay of traditional Italian shipbuilding since the 1950s.
Batt is named after Giovanni Battista Mallone, an ancestor of owner Valentina de Santis' family. Giovanni brought the Grand Hotel Tremezzo back to its former glory and was a proficient sailor. The boat is dedicated to the memory of his unforgettable excursions on the waters of Lake Como.
Batt will join Ruy, Grand Hotel Tremezzo's first period Venetian boat, in the marina. Batt and Ruy are available for boat excursions to explore Lake Como.