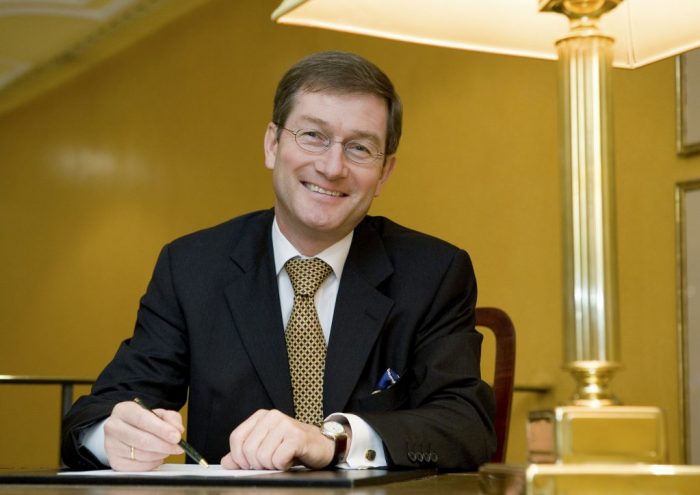 Do you have a favourite spot in the hotel?
There are many and it would be difficult to reduce it to one, however, sitting at the Pavillon and having breakfast or lunch, is not only a culinary experience but a delight when you look at our park, the lake and the mountains – it is like a well composed painting. Alternatively, sitting in one of our suites on the lake side and looking out to the lake and looking out to the Alps on the horizon, this is breath-taking. In fact, exercising in our gym offers the same view – simply out of the world. Finally, I must open a parenthesis (after the upcoming renovation of our Lounge area I may find there another great favourite spot to contemplate and meet people in front of the open fire place)
What is the best hotel you have stayed in?
For me there is no best hotel ever. It is always a question of best hotel for the occasion. However, the difference is always made by the people who look after you. In that sense, Brenners Park Hotel in Baden-Baden or the Glen Eagles in Scotland are two outstanding examples for me. One other place I have very fond memories of is the Raffles in Singapore, again, simply because of its outstanding service.
Describe your ideal holiday?
I can relax, I can read, I discover new things. Tasty food and excellent wine is available and I can share these moments with my family. This can be on any beautiful place on earth.
Who do you admire most?
People who are truly committed to what they do and have a sense of duty for those they are responsible for.

What are Zürich's 'must dos' for a visitor from the UK?
1) Have an excursion on the lake and enjoy the beautiful panorama of the Swiss Alps
2) Visit the Kunsthaus Zürich
3) Look out for the programmes of the Opera and the Tonhalle, you will always find something of interest and world-class.
4) Don't miss the Shops on Bahnhofstrasse and have a stroll through the historic city centre.