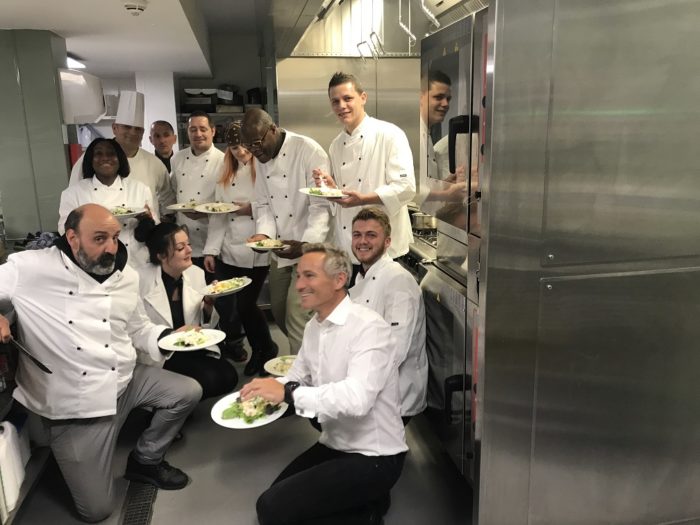 As London's hospitality sector returns to business, dedicated industry charity, Hotel School London, is opening its arms even wider to help support those in the industry who have been left out of work as a result of the pandemic.
In order to keep carrying out its crucial work in bringing the capital's hospitality industry and skilled workforce back to health, the Hotel School London team is looking to connect with prospective recruiters, as well as volunteer mentors. 
Founded by Belgravia neighbours, The Goring Hotel and The Passage homelessness resource centre in 2017, the Hotel School team has been working tirelessly to help its students and graduates facing furlough and redundancy through the lockdown period, and now aims to extend this programme of support to any of the city's hospitality workers who have been similarly affected.
Launching in September on a virtual basis, the programme will shift focus from practical hospitality training to workshops in CV writing, interview skills and general employability guidance while connecting its community to potential employers across London's public and private sectors.
Within its first three years of business, Hotel School London provided first-class training to more than 100 people and reached an approximate 85% graduation rate – with nearly 75% moving into full-time jobs – transforming the lives of students facing issues such as homelessness, mental health and family troubles. As well as securing a number of industry awards, the team's fantastic work attracted celebrity ambassadors and visitors such as singer Ronan Keating, former rugby pro Will Greenwood and former GBBO finalist, Ruby Bhogal.
Readers can find further information on how to support Hotel School London or apply to the new programme, by contacting Zoe Minihan zoem@hotelschool.org.uk