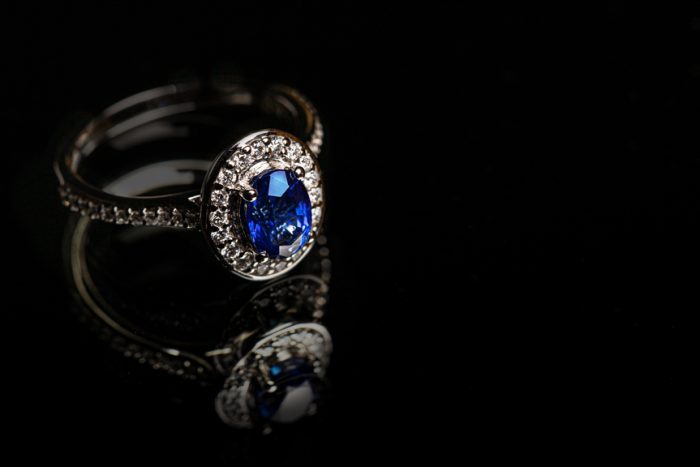 February 12th 2020: Grantley Hall is delighted to announce a partnership with prestigious jeweller N. J Geddes. Guests staying at Yorkshire's hottest new hotel opening will now have the opportunity to create a bespoke piece of jewellery with N.J Geddes as part of their Grantley Hall experience.
The new initiative includes a two night stay in one of the hotel's elegant suites, a consultation with the in-house jeweller followed by a Champagne afternoon tea and a fine dining experience in Shaun Rankin at Grantley Hall.
Grantley Hall and N.J Geddes will work closely with each guest to create a bespoke jewellery experience including dazzling engagement rings for the most perfect of proposals, beautiful bracelets for thoughtful birthday gifts and custom-made pieces to commemorate a special occasion.
Andrew McPherson, General Manager of Grantley Hall commented:
''We loved the idea of offering our guests the opportunity to create something that would make their time with us even more memorable and what is more precious than a piece of beautiful jewellery? We're confident that Neil Geddes will deliver an unforgettable experience, with both brands complimenting each other perfectly. It was important to work with a high-quality jeweller with a proven track record to design and create beautiful bespoke pieces for Grantley Hall guests."
Based in Yorkshire, Neil Geddes, offers a bespoke jewellery service through private consultation across the UK, internationally and to clients in North Yorkshire, through his boutique in Boston Spa. Working with the most talented designers, master jewellers and some of the most prestigious jewellery houses in the world, Neil will now offer his services to guests at Grantley Hall. He stated:
''I'm delighted to be partnering with Grantley Hall as their exclusive fine jeweller. Together, we've created a range of bespoke fine jewellery experiences that combine the absolute best of British service and craftmanship. The values of N.J. Geddes Fine Jewellery and Grantley Hall are perfectly aligned, we are both determined in our pursuit of perfection and in giving people life experiences and magical memories they won't forget.''
The new Jeweller in Residence Programme includes the following-three accommodation packages:
Package 1:
A two-night stay in one of Grantley Hall's exceptional Junior Suites
Consultation with private jeweller N.J Geddes to create a bespoke piece of jewellery worth up to £4,000
Champagne afternoon tea
Choice of dinner for two in the vibrant pan-Asian restaurant EightyEight or brasserie-style Fletchers.
Rates from: £5,000 based on two people sharing including breakfast
Package 2:
A two-night stay in one of Grantley Hall's exceptional Grand Suites
Consultation with private jeweller N.J Geddes to create a bespoke piece of jewellery worth up to £8,500
Champagne afternoon tea
Fine dining for one night at the sensational Shaun Rankin at Grantley Hall, your preferred restaurant between vibrant Pan-Asian Restaurant EightyEight or exquisite Fletchers for the second
Spa treatment experience for two
Rates from: £10,000 based on two people sharing including breakfast
Package 3:
A two-night stay in either the Royal or Presidential Suite
Consultation with private jeweller N.J Geddes to create a bespoke piece of jewellery worth up to £25,000
Champagne afternoon tea
Fine dining for two nights at the sensational Shaun Rankin at Grantley Hall or your preferred restaurant
Spa treatment experience for two
Rates from: £30,000 based on two people sharing including breakfast
For media enquiries and images please contact the Mason Rose team. T: 020 7201 8060 | E: pr@masonrose.com