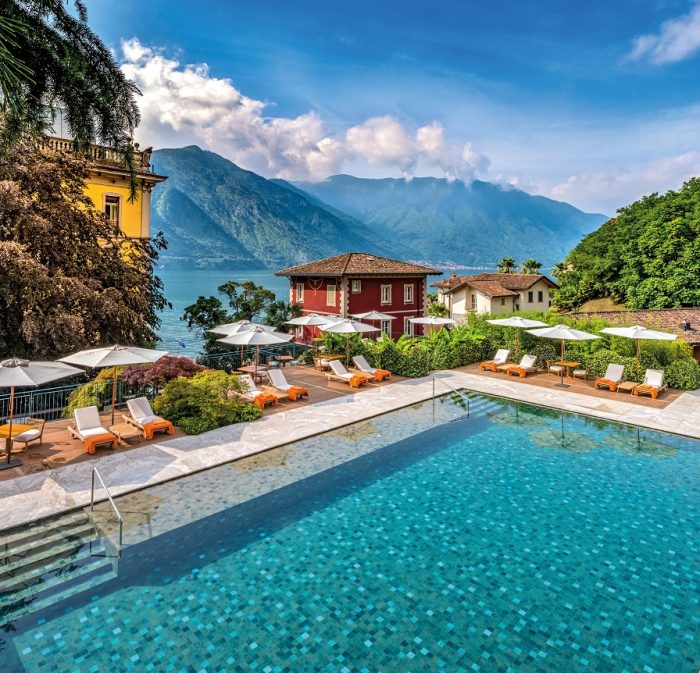 April 2022 – Now in its 112th season, Grand Hotel Tremezzo is enticing guests to its glamorous shores by unveiling a host of experiences that showcase the very best in laid-back luxury Lake Como living – from foraging trails and cookery classes to behind-the-scenes tours of family run artisan fashion houses. The grand dame also debuts a new façade – to ensure its striking entrance continues to stand out – on both the lake and in memory – for the next 112 years and beyond.
Sense of Moda Experiences
An extension to Grand Hotel Tremezzo's chic e-boutique Sense of Lake, this season guests can meet with the talented teams and families behind the products featured in this curated collection. Championing the very best in artisan Italian accessories, fashion and homewares these 'Sense of Moda' Experiences will provide a glimpse into the respectful craftmanship behind each individual item – from visits to a Como silk factory with the opportunity to create
their own silk scarf at Mantero silk factory to meeting with the charismatic owner of BRICS luggage to see what inspired them to start the business. Each Sense of Moda itinerary will include a delectable dining experience and a special gift from Sense of Lake.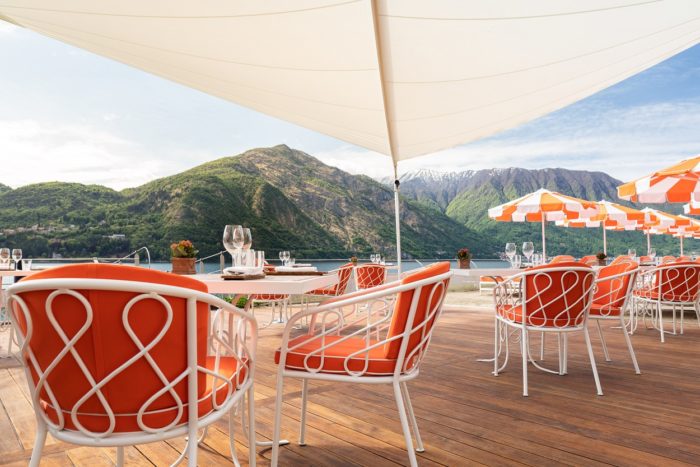 Bespoke Wellness Escapes Lake Como Style
New this year for visitors to Grand Hotel Tremezzo, and its sister villa the beautifully Baroque Villa Sola Cabiati, are a series of bespoke wellness escapes designed for those who wish to stay good on their healthful intentions. The team at Grand Hotel Tremezzo can curate a bespoke movement itinerary comprising mountain hikes, wild swimming, personal training and yoga, complemented by an array of soul (and muscle) -soothing therapies. From Silvotherapy in the grounds of Villa Sola Cabiati to a specialist Heat Experience which takes guests on a wellness boosting journey through a myriad of temperatures. Other highlights include an invigorating hammam lipolytic ritual, a sleep ritual which draws on the
natural calm inducing properties of the plants that grow near by and a selection of pampering with-purpose massages and facials using bespoke products from the revered Santa Maria Novella. The end result being a bespoke wellness escape that leaves guests feeling as effervescent as the lake below.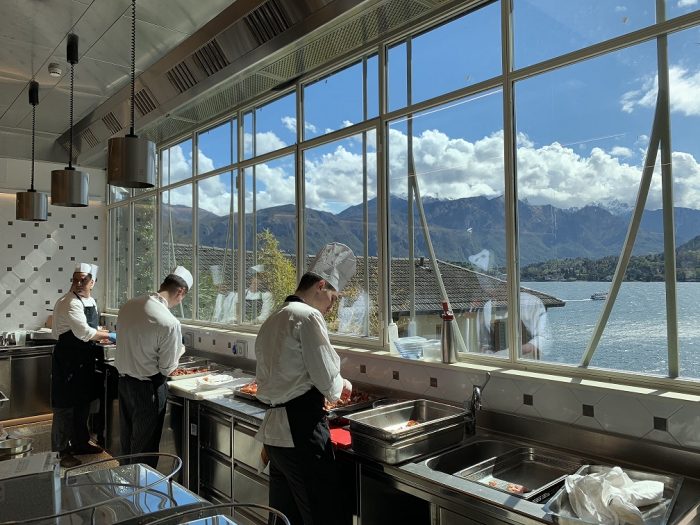 Gastronomic Gallivanting with the Grand
On balance, the property is the home of a multitude of gastronomic surprises – from new lakeside fish restaurant Giacomo al Lago, in partnership with the iconic Giacomo group, to L'Escale, Grand Hotel Tremezzo's recently renovated ode to the traditional trattoria and wine bar. T Pizza serves up the most devastatingly delectable pizzas al fresco whilst the fine dining jewel in the crown is La Terrazza Gualtiero Marchesi – custodian to the maestro of Italian cuisine (and decliner of stars!) of the same name. La Terrazza is just a handful of restaurants which are allowed to serve his signature dishes and culinary creations inspired by his style. Always a celebrant of the local community the team at Grand Hotel Tremezzo can craft a personalised culinary map of the locale that shows off the hidden eateries and special dining spaces that only those in the know… know! L'Escale's sommelier and enologist will facilitate a local wine tasting experience bespoke to guests' preference, whilst the talented kitchen team can also coordinate a seasonal foraging walk for those who want to explore the surrounds of the lake and design a menu that showcases the foraged goods with glee.
For further information about Grand Hotel Tremezzo, contact the Mason Rose PR team: pr@masonrose.com