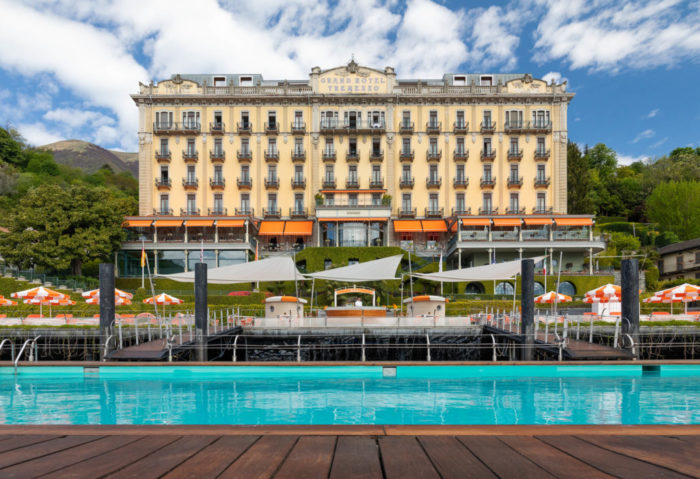 May 2021 – Lake Como's prestigious Grand Hotel Tremezzo re-opened its doors for the season on 1st May with a series of exciting new launches promising guests the epitome of lakeside luxury, from Como's very first waterside fish restaurant, to new wellness offerings focusing on the mind, body and soul.
Lake Como's first lakeside fish restaurant
Grand Hotel Tremezzo has partnered with the iconic family-run restaurant, Giacomo Milano, to launch Lake Como's very first lakeside fish restaurant, Giacomo al Lago, which will overlook the glistening lake and neighbouring village of Bellagio. Giacomo al Lago is set to make a splash on Como's dining scene this summer and will be the perfect choice for diners in search of an exclusive location accompanied with breath-taking views, combined with an exquisite selection of creative Milanese dishes.
Giacomo Milano is a world-renowned restaurant steeped in history and family tradition, much like Grand Hotel Tremezzo. Giacomo Bulleri first opened his restaurant in Milan in 1958, focusing on outstanding quality and care, a warm and curated atmosphere and Italian culinary tradition. The creation of Giacomo al Lago is a great story of two families meeting: the De Santis family – hoteliers for generations offering the most authentic Italian hospitality – and the third generation of the culinary dynasty behind the Giacomo Group, reflecting Italian traditions and quality of the Milanese restaurant scene. The Giacomo Group continue to focus on what founder Giacomo Bulleri called "food that feels like family": simple, yet sophisticated dishes that honour Italian culinary tradition and the freshest of ingredients, which will be continued at the brand-new, Giacomo al Lago.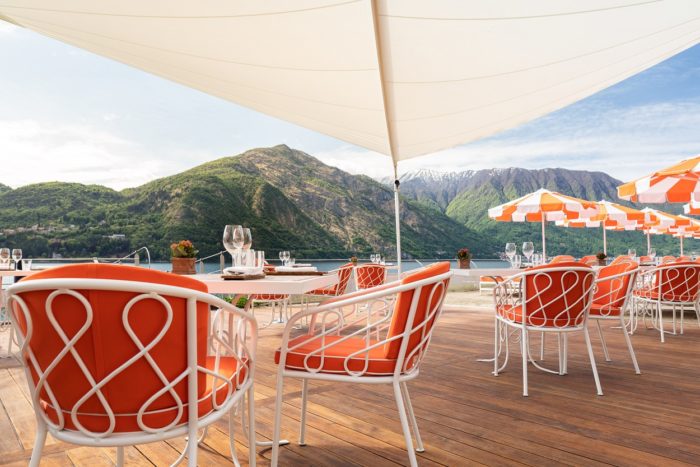 This season's launch comes with a menu celebrating the freshest fish and seafood, from the red prawns of Mazara del Vallo, an impressive selection of fresh oysters, King Crab, lobster, sea bream and snapper. Diners can look forward to enjoying a selection of creative dishes including red prawn tartare with mandarin sorbet, salmon sashimi with spicy mango, Gnocchi Giacomo al Lago style with langoustines, shrimps and squid and Spaghetti alle Vongole. The delectable menu paired with a carefully curated wine list offers the perfect waterside lunch in the sun or a romantic dinner under the stars.
Giacomo al Lago will be open for lunch and dinner on Grand Hotel Tremezzo's newly opened T Beach, Lake Como's first waterside "beach club" combining a chic, vintage Italian lido concept with a burst of contemporary glamour, comprising an elegant sandy beach lined with stylish sun loungers and shades, all framing the hotel's famous floating swimming pool.
"We are proud to inaugurate the 2021 season by announcing the collaboration with an excellence in the world of catering, such as Giacomo Milano – underlines Valentina De Santis, CEO of the Grand Hotel Tremezzo – It was easy to find each other, sharing passion, Italian culture, and, why not, also want to dream."

Cristian Taormina, General Manager of the Giacomo Milano Group adds, "we are particularly happy to collaborate with the Grand Hotel Tremezzo, with whom we share values ​​such as typically Italian hospitality and the constant search for quality. We thank the De Santis family for this occasion, which for us represents the first of a series of new projects that we are tackling with great enthusiasm and passion. "
For further information about Grand Hotel Tremezzo or for any PR enquiries, please contact the Mason Rose team on: pr@masonrose.com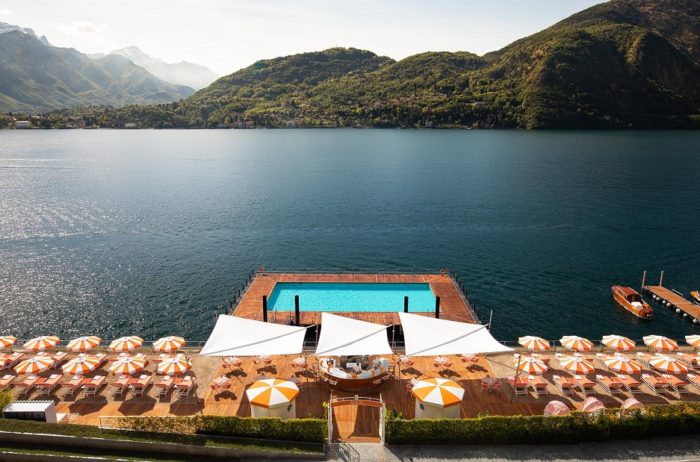 New mindful wellness rituals at Grand Hotel Tremezzo and Villa Sola Cabiati

This year, Grand Hotel Tremezzo's gorgeous lakeside T Spa, sitting between the 18th century Villa Emilia and the historic palace, will be enhancing its wellness offerings with the introduction of the brand-new T Spa Mindfulness Ritual. This new experience focuses on both the mind and body to help reduce stress and enable guests to "be more present". The therapist first guides the guest through breathing and visualisation techniques to help relax the mind and release physical and emotional anxieties. The metamorphic zones on the feet are then massaged to help rebalance and maintain a sense of grounding, before a deep massage is continued up through the body to promote positivity to the mind, followed by a face yoga massage with hot stones, a lymphodraining ritual with cold rose quartz crystals finishing with a re-energizing scalp massage.
Grand Hotel Tremezzo will also be introducing a brand-new wellness experience that will be exclusive for guests staying in the beautiful Villa Sola Cabiati. The experience will consist of a 45-minute Silvotherapy – the practice of immersing yourself in nature – including rituals and exercises with a direct touch to the trees in the private gardens, accompanied with breathing techniques to relax the mind and body, followed by a 2-hour mindfulness ritual and a deliciously healthy breakfast.
For further information, please contact the Mason Rose PR team: pr@masonrose.com