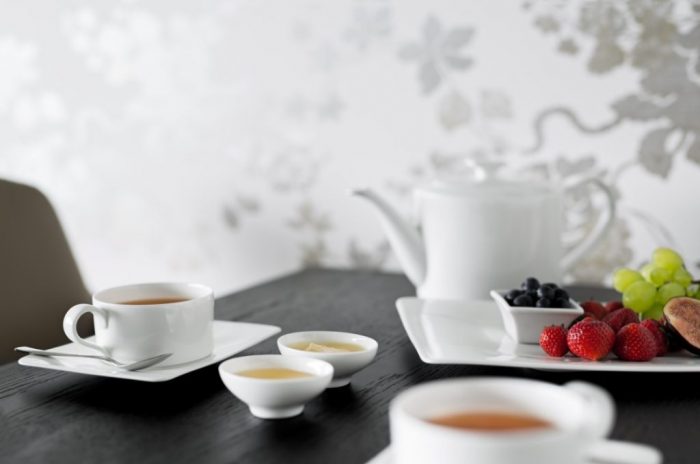 Buchinger therapeutic fasting as it is practiced today is a modified form of fasting aligned to the patient's individual needs. It is not pure water fasting with zero calorie intake, but a gentle yet effective fasting method, in which people consume around 250 kcals per day in the form of freshly squeezed fruit juices and clear vegetable consommés. If required (and prescribed by Buchinger Wilhelmi's doctors), it can be supplemented with protein through milk products, or micronutrients such as minerals, vitamins and trace elements as well as plenty of liquid in the shape of water or flavoured herbal teas. Further measures include activating the body's excretory functions and a "refeeding" phase in which the body is carefully re-accustomed to a full and preferably wholefood nutritional programme.
Buchinger Wilhelmi's therapeutic fasting method is based on achieving a balance between rest and exercise, relaxation and exertion, contemplation and inspiration. As a result, so-called auxiliary methods such as gentle exercise, hiking, massages or baths play an equally important role in Buchinger therapeutic fasting as inspiration through art and culture or personal development through meditation, coaching and accompanying forms of psychotherapy.
Programmes:
Fasting programmes at Buchinger Wilhelmi programme encompass the therapeutic fasting itself, medical care, and a wide variety of sporting, cultural, medical and therapeutic activities. All group activities are included in the prices of all packages and in the daily rates, as is the use of all facilities at Buchinger Wilhelmi.
Individual services not included in the Buchinger Wilhelmi programme, such as individual medical service and treatments, nutritional advice, personal coaching or beauty and hair care are also available at an additional cost.
Fasting packages are from a minimum of 10 nights; 14, 21 and 28 night packages are also available.
Compact Package (10 days):
The most compact form of Buchinger therapeutic fasting: the day of arrival is usually followed by a digestive rest day, five days of fasting and three 'refeeding' days.
Services include:
Buchinger Wilhelmi programme (as detailed above)
Basic medical treatment comprising 2 medical consultations for every 7 nights
Basic laboratory examination (at the beginning of the stay)
Fasting provisions (including max. 4 days with food)
Accommodation in room category of choice
Therapy voucher worth 250 Euros for therapies and treatments
For details of further packages, available therapies and treatments at Buchinger Wilhelmi, please contact pr@masonrose.com