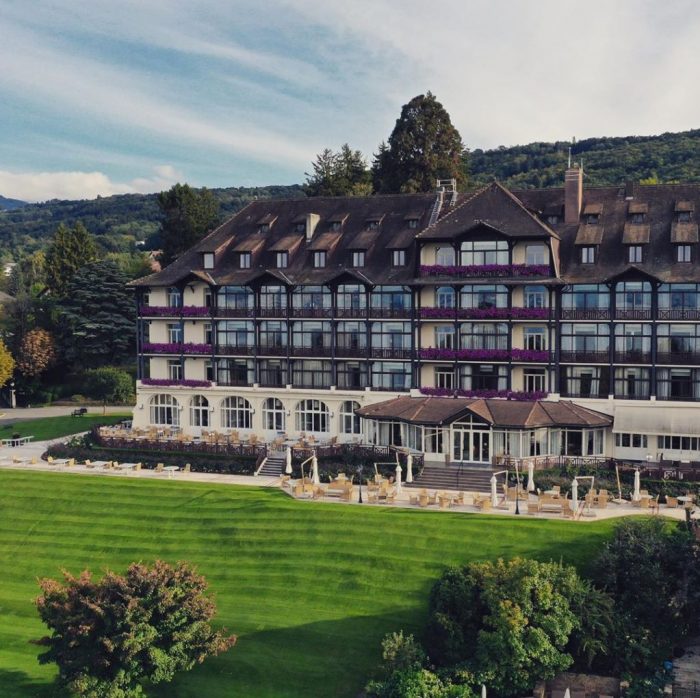 Evian Resort in Lake Geneva has announced the appointment of Laurent Roussin as General Manager of its Hôtel Ermitage, putting him at the helm of the resort's full accommodation portfolio.
Already in position as General Manager for Evian's 5* Hôtel Royal since 2014, Roussin's expanded role will see him lead development across both properties – together totalling 230 rooms and suites, four restaurants, four separate bars and two fully equipped spas – both within the local community and the global travel landscape.
Roussin's hospitality career began at the age of 21 with the role of maitre d' onboard a frigate with the French navy. He has since moved onto positions including Assistant Director at the 5* Hôtel Normandy in Deauville and Director of its luxury neighbour, Hôtel Royal. His move to Evian came just in time to oversee the largescale refurbishment of Evian's own Royal in 2015, which led to its receiving official Palace status in 2016.
Mr Roussin said:
"I am delighted to take the helm at the Hôtel Ermitage. After being at the head of the Hôtel Royal for 5 years now, my adventure at the Evian Resort keeps going with the aim of bringing continued growth to both hotels at this wonderful family home to which means a lot to me.

The Hôtel Royal and Hôtel Ermitage are complementary and I plan to retain the character and soul of each one. There are so many wonderful stories to be written and be part of. With my teams, we begin writing a new chapter together."

For further information about staying at Evian Resort, contact the Mason Rose team on +44(0)20 7201 8050 or email press@masonrose.com