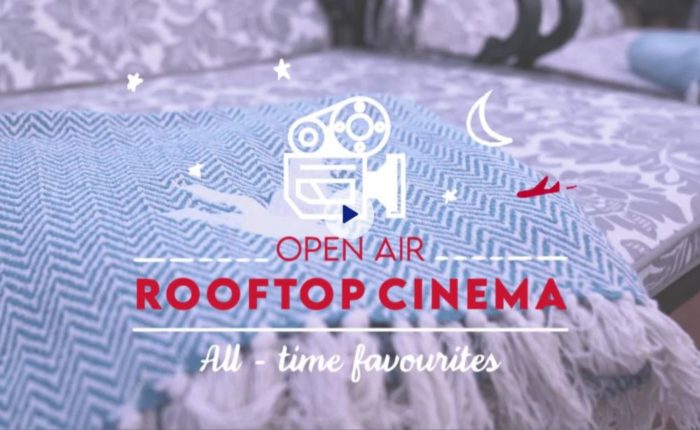 El Palace Barcelona's rooftop is possibly the largest and most exclusive roof garden in Barcelona, featuring stunning views across the capital and a retreat away from the hustle and bustle of the city streets below.
This latest video from El Palace Barcelona showcases the hotel's summer rooftop cinema, its beautiful green surrounds and relaxed welcoming atmosphere.
Inspired by the romantic gardens of Francesc Cambó's palace and paintings by the catalan portraitist/artist and graphic designer Ramon Casas, this 1,500 sq.m open-air garden space takes you back to the Barcelona of the 20s, with ponds, pergolas, abundant plants, an exceptional swimming pool, solarium, bar and haute-cuisine restaurant.
Throughout the summer there are exciting seasonal activities available, such as yoga, pilates, master classes and an open-air cinema.
For further information about El Palace Barcelona, please click here or for any enquiries, contact the Mason Rose sales team: sales@masonrose.com