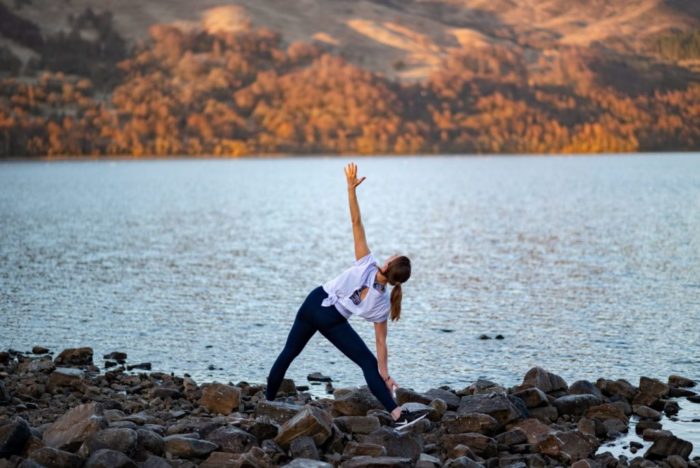 Nestled in the heart of the Highlands, Dunalastair Hotel Suites has just launched a brand-new, 3-night mindful retreat – titled 'Soul Medicine' –  led by mindfulness guru Melanie Santorini. The Highlands' fresh mountain air, dramatic scenery and outdoor activities draws visitors every year to soak up its magic and healing powers, but Dunalastair's retreat is a first for the Scottish Highlands, offering the ultimate wellness escape for women in a luxury setting.
Guests are invited to reconnect with themselves and nature at this intimate retreat, the first of a series of mindfulness retreats at Dunalastair Hotel Suites. The 3-night female-only fully immersive retreat will include mindful moving, centring breathwork, guided meditation and woodland walks, to rejuvenate and re-energise the mind, body and soul. The retreat allows participants to explore the possibility of tuning in and drawing their attention inwards, by listening, feeling, connecting, and cultivating an attitude of acceptance and potential. Experience true self-care that goes further than skin deep with the Soul Medicine weekend, the ultimate opportunity to pause the busyness of everyday life, to learn from one another, and be inspired by stunning surroundings.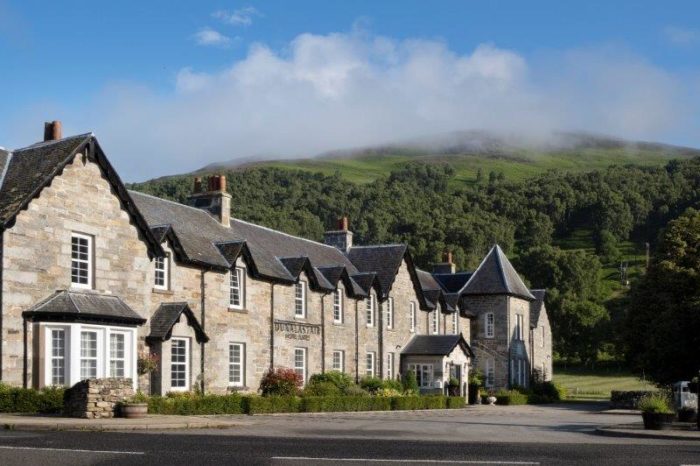 SOUL MEDICINE ITINERARY
Friday 12th November
15:00 – Guests arrive from 3pm
16:30 – Welcome refreshments in The Library
17:00 – 18:30 – "Sacred Spirals"

Opening the circle – Introductions & Agreements
Centring breathwork & stretching
The Women's Medicine Wheel
Looking back & looking forward – reflective exercise
Aims & Intentions for the weekend

19:30 – Sumptuous dinner at Monadh
Saturday 13th November
Breakfast at leisure
9:30 – 11:30 – "Down into the Dark"

Centring breathwork and simple stretching
Sharing circle – what matters most & what I most fear
Drumming journey – descending the spiral staircase
Reflective exercise – journaling and drawing

12:30 – Light lunch
"Dipping your toes in the water" (optional)
16:30 – 18:00 – "Feeling what I feel"

Working with grief / fear / anger / joy

19:00 – Dinner at Monadh
21:00 – 21:30 – Evening relaxation
Sunday 14th November
Breakfast at leisure
9:30 – 11:30 – "Growing Wings"

Centring breathwork and simple stretching
Sharing circle
Drumming Journey
Reflective exercise

12:30 – Light lunch
14:00 – 16:00 – Mindfulness walk in the Black Wood of Rannoch(optional)
16:30 – 18:00 – "My most gorgeous, glorious version of myself"

Mirror work
Reflective exercise
Sex & sensuality
Revisiting the Women's Medicine Circle

19:00 – Dinner at Monadh
21:00 – 21:30 – evening relaxation
Monday 15th November
Breakfast at leisure
9:30 – 11:30 – centring breathwork, simple stretching, closing circle & ceremony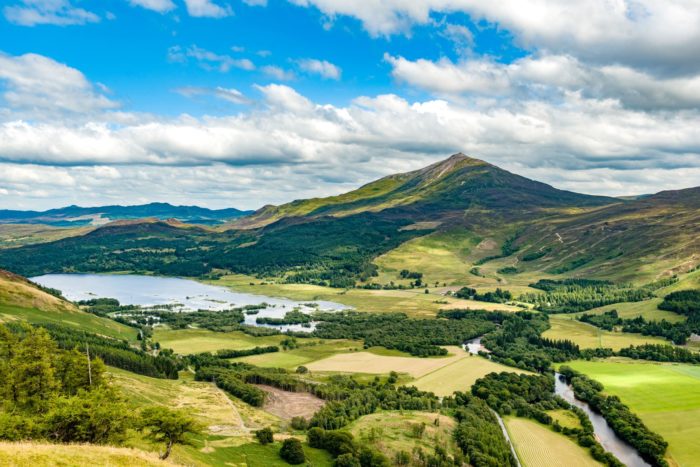 The Mindful Retreat includes:
3-nights in a luxury suite
All meals included (breakfast, lunch and dinner)
Workshops with Melanie Santorini
Leisure time to explore Loch Rannoch
Prices start from £615 for a single occupancy room, or £442.50pp based on two people sharing a twin room. Spaces are limited to 12 people to allow for an intimate experience.
Terms and conditions: A lot of preparation work goes into the retreat and each experience is bespoke. The retreat is specifically designed for females only. Acceptance onto the retreat is subject to a questionnaire. Pre-payment to be made prior to arrival with cancellations up to 30 days in advance.
For further information on Dunalastair Hotel Suites, please click here or for any enquiries, contact the Mason Rose team: pr@masonrose.com