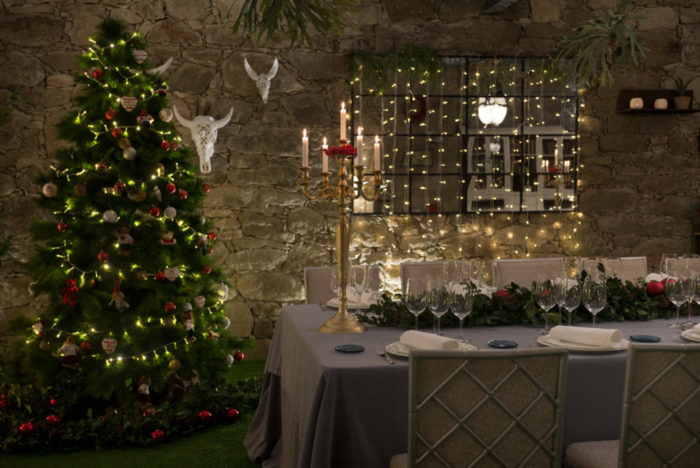 Christmas is just around the corner and, while social restrictions are due to be relaxed, we are not quite expecting a festive season as we know it! With lower-key holidays on the horizon for many, this December marks a chance to take a step back and reconnect with our favourite stories and comforts from years gone by.
Our hotels from around the world are doing just that, and would love to share some of their most treasured traditions, including typical family recipes, local tales and even a few style tips.
We hope this will bring some inspiration for much-missed travels.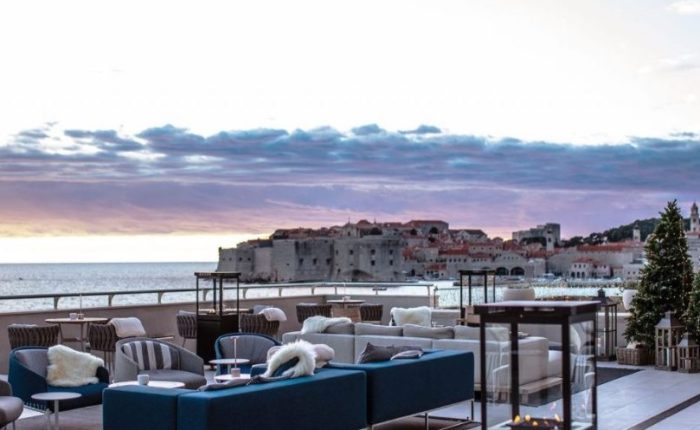 Mantala and Mulled Wine: A Different Side to Dubrovnik
This year the famed UNESCO site of Dubrovnik Old Town will be giving a sensitive nod to its usual festivities making it a lot more of an intimate affair. It'll still be bedecked with twinkling lights and a small winter market will serve artisan produce and products that evoke the essence of Croatian traditions – from servings of Mantala to lashings of mulled wine, Croatian doughnuts and handcrafted jewellery designed by local artists.
With local tavernas returning to serving authentic cuisine at lower prices than the summer season and locals signing rousing Dubrovnik Kolenda (Christmas carols) come Christmas Eve – even the 2020 weariest of souls will get into the festive spirit.
This year Hotel Excelsior, Adriatic Luxury's Hotels' luxurious flagship property will remain open over the festive season offering Briton's the chance to experience Dubrovnik with a difference in sumptuous surrounds tucked between vistas of the Old Town lit up at night and the aquamarine Adriatic Ocean below.
For more information about Advent in Dubrovnik please visit www.adriaticluxuryhotels.com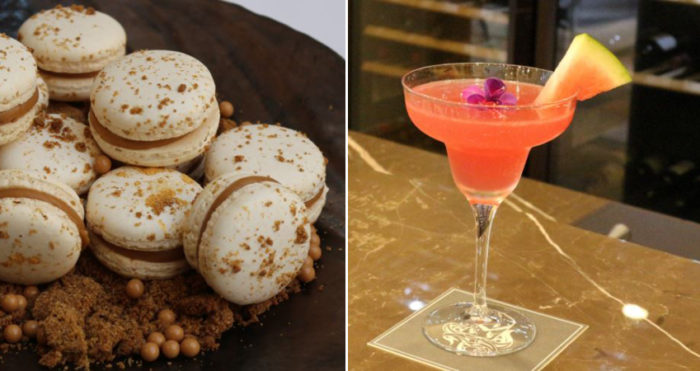 Why South Africa loves gingerbread and watermelon at Christmas (recipes included)
The traditional gingerbread houses and crisp ginger cookies over the festive season are as popular in South Africa as they are across the northern hemisphere nations, from which they were inherited. Even with Christmas falling over the intense summer heat in South Africa, the warming, heady spice is still enjoyed in cooling ginger beer form.
At The Saxon Hotel, Villas & Spa on the outskirts of Johannesburg, Pastry Chef Catherine Adonis loves to take any opportunity to transform favourite seasonal flavours into unexpected delicacies that delight both local and international guests, and has this year crafted a dainty gingerbread macaron for fans of the spice to create at home. You can find the full recipe here.
Another more surprising festive favourite in Sough Africa is the humble watermelon, widely available across the country at this time of year. It can be enjoyed as a poolside refreshment, as a lighter dessert, or, as recommended by the hotel's Assistant Food & Beverage Manager, Ashwin Ryan, as a party aperitif. You can find his newly invented Watermellini recipe, inspired by memories of family holidays, here.
For more recipes, stories and bookings, visit www.saxon.co.za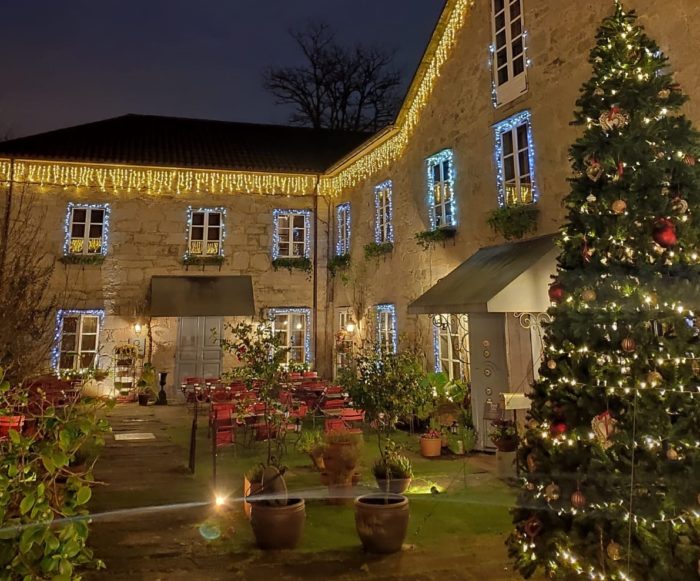 Elegant festive inspiration from Galician architect, designer and hotelier Luisa García Gil
At A Quinta da Auga, all festive decoration concepts are conjured by celebrated Spanish architect, Luisa García Gil, member of the boutique hotel's owner family and mother of General Manager, Luisa Lorenzo.
Ms García Gil loves to combine her passion for interior design at this time of year with inspiration gathered over years travelling the world to create an atmosphere of warmth and welcome for all international guests over the holidays. Visitors will find extensive indoor and outdoor light fixtures illuminating the hotel's grounds on the site of a former paper mill, as well as elegant Christmas trees and thoughtful extras that pay homage to the surrounding Galician countryside.
Set in the heart of a region renowned as one of the country's foodie capitals, traditional festive feasting is also of utmost importance. As well as thoughtfully designed table settings, guests look forward to banquets of Galician clams, sea urchin and red cauliflower on Christmas Eve, Galician nut-stuffed "capon" chicken on Christmas Day, and prawn and saffron "pil pil", oysters, blue lobster and Galician beef roll on New Year's Eve, rounded off with the traditional twelve grapes at midnight.
For bookings, visit www.aquintadaauga.com
Fancy dress festivals that showcase the creativity of Lake Como
With most hotels closed over the winter season, Christmas on Lake Como is all about family, community, and celebrating the region's wealth of local artists and party lovers. Silvio Vettorello, General Manager of the Grand Hotel Tremezzo, is heavily involved with organising the celebrations every year and describes the atmosphere among the lake's historic cobbled villages as "full of love".
He recounts: "Tremezzo transforms into "Santa Claus Village" for the Holy Feast on 8th December with a Christmas market that runs all the way to the hotel, filling the air with scent of chestnuts and mulled wine as locals flock to by traditional delicacies such as dried fish and grape cake.
"Then there is Como's Magic Light Festival, party of the citta dei balocchi ("city of toys") event where the who town dresses up like a traditional Christmas village. Walk into Tremezzo at this time and you will the "Cradle of Christmas": an incredible display of Nativity scenes prepared throughout autumn by the residents of Tremezzo's seven hamlets (Bolvedro, Pozzuolo, Balogno, Voelsio, Viano, Intignano and Rogaro) as well as the Italian Nativity Scenes Association and some international artists. The atmosphere is enhanced with fanfare music and special gastronomic events at the restaurants, and the towns stay "dressed up" all the way until 6th January."
Those inspired give the gift of Como with loves ones this Christmas by visiting The Dressing Screen's Italian Grand Tour digital pop-up store where fashion and beauty items are available from Grand Hotel Tremezzo's T Shop boutique, or with the hotel's NEW Gift the Grand package, redeemable in Spring 2021 and guaranteeing 15% off standard B&B rates. www.grandhoteltremezzo.com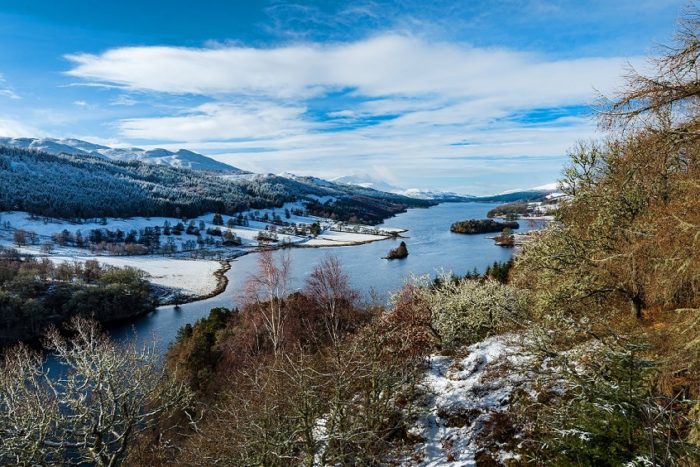 Create a fresh holiday feast with a traditional Scottish loch salmon dish from a 5* chef
Born and raised in the Scottish Highlands, Simon Kelman will bring a special passion for local tradition to his new role as Head Chef at Edina's restaurant at Perthshire's Dunalastair Hotel Suites this season. Having cut his culinary teeth working for renowned Scottish chefs and seafood specialists, he has a deep appreciation for the country's rich wealth of native fish, and especially those that thrive in vast Loch Rannoch; next door neighbour to Dunalastair in the quaint country village of Kinloch Rannoch.
For those similarly partial to all things piscine, Simon has crafted a mouth-watering salmon dish, colourfully served up with a luxuriously creamy mash and festively spiced homemade pickle: the perfect sustenance for a light festive supper, or to kick off a hearty Hogmanay celebration in true Highlander style. Please find the full recipe here.
To enjoy Simon's array of winter menus freshly prepared by the chef himself, Dunalastair Hotel Suites plans to remain open throughout the holiday season, with a selection of 2-4 night packages combining 5* star accommodation and exemplary service with fine dining and outdoor experiences in the heart of snowy Perthshire. www.dunalastairhotel.com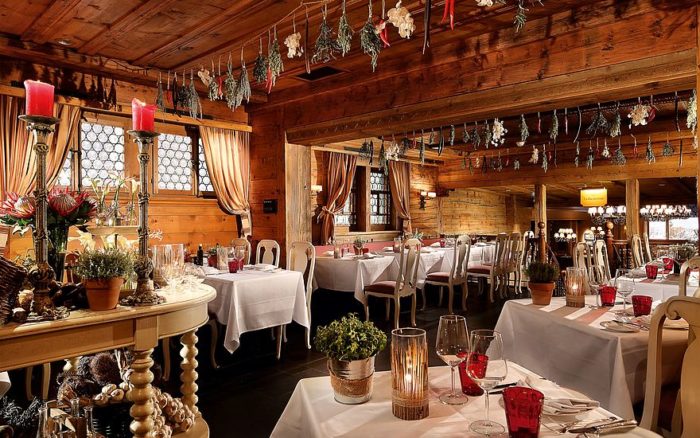 Turn your home into a luxurious Alpine retreat with a decadent Swiss menu
Famed for its fabulous gourmet cuisine that takes inspiration from traditional local produce and historic culinary techniques from all corners of the European Alps, the Bernese Oberland's prestigious Gstaad Palace pulls out all the stops when it comes to winter feasting. Keen to share these fabulous flavours with followers near and far this year, the hotel's Culinary Director, Chef Franz W. Faeh has shared the recipes behind his ultimate holiday menu, guaranteed to impress everybody around your three-household Christmas table this year.
Click here for the secrets behind crafting the perfect sea bass entrée, veal pojarski main with indulgent side dishes and, to round off, the quintessential Christmas pudding with silky homemade vanilla sauce and ice cream.
For those taking to the snow themselves this year, Gstaad Palace will open between 21 December – 7 March, with rooms from CHF 755 / approx. £622 per night and vouchers available for gift stays and experiences. www.palace.ch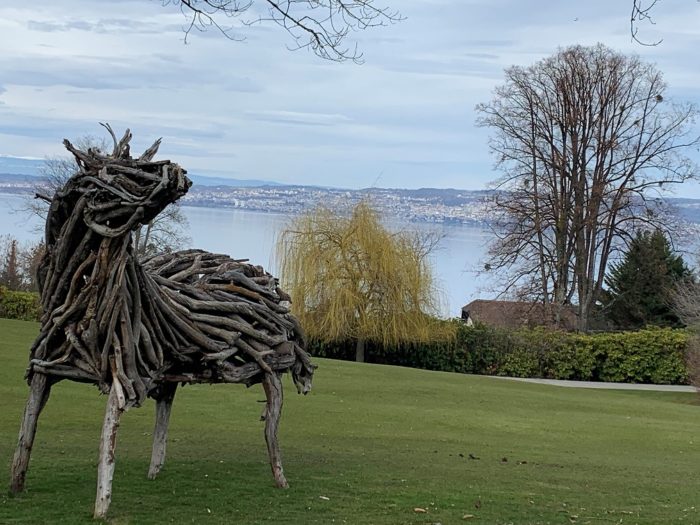 A warming tale of Christmas kindness from Evian Resort, Lake Geneva
Every nation has their favourite festive stories handed down through the generation. On the French shores of Lake Geneva, the quaint spa town of Evian-les-Bains has its very own fable of the Flottins.
According to the legend, Alpine elves, mermaids, undines, witches, fairies, leprechauns have often found themselves stranded on the Evian beaches in the winter-time, carried on mountain avalanches, feeding into streams, feeding into rivers and eventually to the Rhone. Eventually, on steeds made from gathered driftwood, the whim of Mother Nature brings them to the shores of Lake Geneva to find rest. These lake characters have become known as the flottins and every winter they live in little villages made of more gathered driftwood, enjoying a peaceful and joyful life as Evian's own little travellers.
But then one November night, as Santa Claus flew over Evian during a simple training run, a squabble broke out among the leading reindeer, forcing Santa to make an emergency landing in the lake. The horrified flottins swam to save the team, bringing them safely to shore. The built the shipwrecked crew their own magnificent wooden cabin and brought them bowls of food until they were well enough to return home. To this day, it is believed that Santa Claus still comes to visit his floating friends every year before his big Christmas trip.
In symbolic gratitude for rescuing Santa and his reindeer, the people of Evian transform the town into the "fabulous village" with wooden effigies of the flottins and three weeks of street performances by visiting actors, musicians, storytellers and circus artists. Evian Resort in particular takes inspiration from the flottins' example of hospitality and lines the grounds of the majestic Hotel Royal with towering sculptures in remembrance of these fantastical mascots.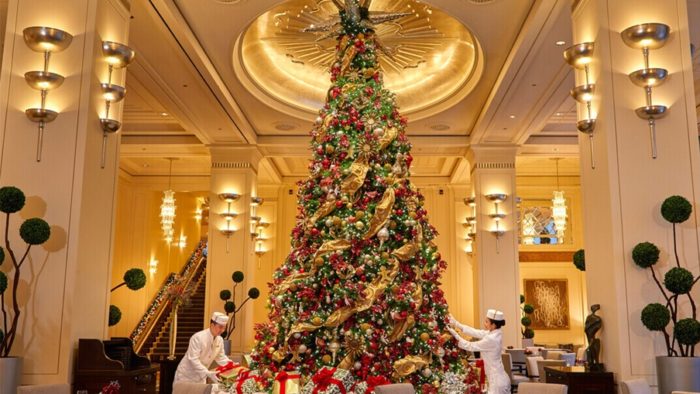 Enjoy treasured family moments with The Peninsula Hotels' festive "Stories from the Tree" digital storybook, "The Red Robin's Journey"
"Stories from the Tree" has been a Peninsula festive tradition since 2018, with each year festivities and hotel decorations centring around a different friendly festive character. This year, the protagonist of annual festive storybook "Stories from the Tree" is the red-breasted Robin, who travels around the world to experience a variety of holiday adventures and highlights the spirit of kindness and giving. "The Red Robin's Journey" storybook will be available as a complimentary e-book download on peninsula.com from November – along with previous years' stories, The Gingerbread Man's Tale and The Nutcracker's Adventure, helping to share the Peninsula festive spirit to those unable to reach the hotels' city destinations this festive season.
https://www.peninsula.com/en/festive
One last treat for New Year's Eve: Favourite festive recipes from The Peninsula New York
An all-time favourite for city-lovers over the winter holidays, the glittering Peninsula New York has generously shared some special festive recipes and tipples that provide the perfect solution for a quieter, but glamorous, New Year's Eve. Click here to enjoy recipes for a tequila-laced Tropic in Wonderland cocktail to get the party started, followed by a feast of "Salad of Charred Chicory, Butternut Squash, Fennel, Buttermilk Dressing and Everything Spiced Prawn," and a decadent "Roasted Whole L.I Duck Pastrami with Roasted Apple Gastrique". With hopes for a happier 2021 on the horizon, why not kick off the new year in style?