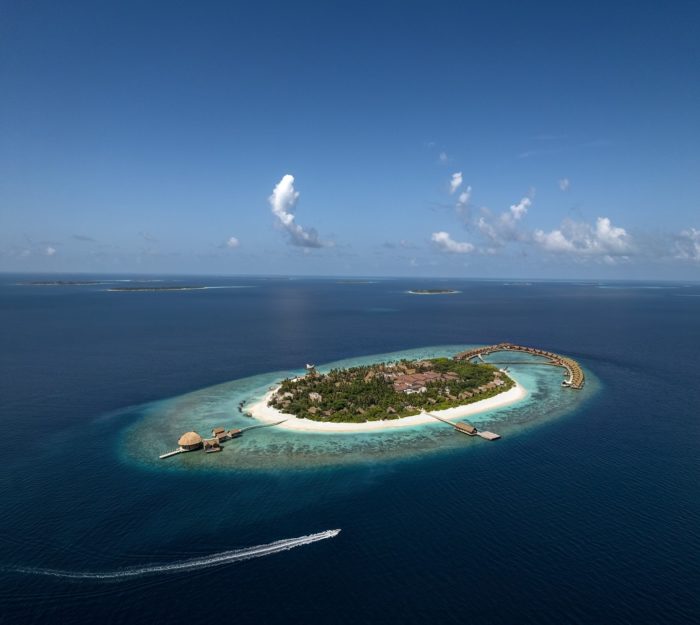 Celebrating its first festive season after opening in November 2021, JOALI BEING, the Maldives first nature immersive wellbeing island retreat, is excited to debut its "Joy of Weightlessness" celebratory programme of activities and experiences, to redefine 'celebration' this festive season. JOALI BEING is the perfect retreat for those desiring a nourishing and inspiring Christmas, and to start the New Year feeling awakened and revitalised. The thoughtfully-curated programme of wellbeing activities have been introduced with the aim for guests to return home feeling renewed, uplifted and inspired, with a new sense of 'weightlessness'. JOALI BEING has also planned luminous celebrations to spark that festive feeling and bring together loved ones with fellow sojourners.
Keeping active throughout the festive season can be tough, but with JOALI BEING's "Joy of Weightlessness" activity schedule, which includes the likes of community fitness challenges; suspension training; Sacred Dance; Afro Dance; and joining the JOALI Being fitness team on the beach for a session of swimming, running, and functional training, it's never been easier.
Each day will start with the setting of a 'wellbeing intention of the day', followed by morning activities such as sunrise Chi Gong and morning yoga, and will end with a beautiful communal Sunset Gathering Ceremony. As the sun dips below the horizon, lighting up the sky in golden hues, all guests can take a few moments to pause, reflect, and connect.
JOALI BEING welcomes guests to embark on an educational journey filled with transformative possibilities. Experiences include marine talks and meeting the island's resident sea turtle, Ozzie; breathwork sessions; a wellbeing nourishment classes in the culinary learning centre; herbology workshops as well as creating your own perfume and cosmetics using natural ingredients.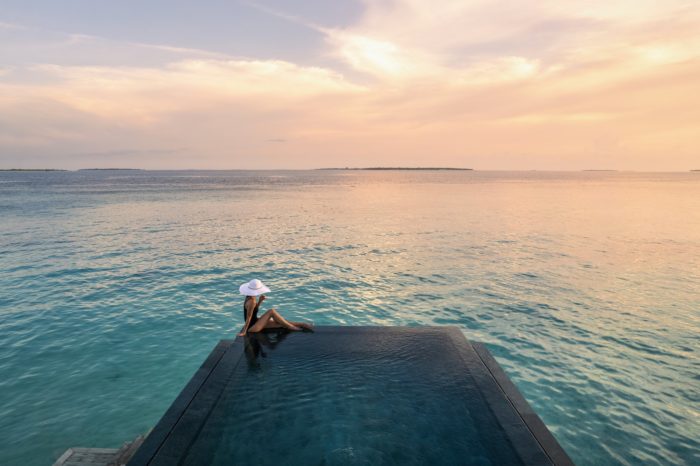 Master Practitioners/Experts:
To help guests with their holistic approach to wellbeing this Christmas, two of JOALI BEING's Master Practitioners have curated transformational experiences as part of the festive programming.  Sandro Thiara Mota, Human Enhancement Coach and professional athlete, will be offering a number of breathwork experiences where guests can expect to release deep-rooted tension, thus creating a feeling of weightlessness and renewal. Nirupam, Sufi Master and Meditation Facilitator, with over 20 years of experience leading meditations retreats across the globe, will guide Sufi workshops that include the practice of zikr (ritual prayer), whirling, and mystical poetry reading, all aimed at 'igniting and opening the heart' so you can experience Divine Love or Ishq.
Alongside the Master Practitioners are JOALI BEING's experts in aromatherapy and nutrition, who have worked together to create special festive food and nutrition experiences. Tamara Warner, Herbalist and Aromatherapist, draws on the ideologies of the Four Pillars of JOALI BEING, with sessions that will be focused on developing a smoothly flowing relationship between energies, emotional resonance, and the holistic interplay of mind, body, and spirit. Integrative Naturopathic Nutritionist, Emily Hyland, is trained in the principles of functional medicine. Her approach is collaborative, sustainable, and personalised, honouring the biological and cultural diversity of each client. At JOALI BEING, Emily will educate and empower guests to make long-lasting positive changes to their diet, wherever they may be on their health journey.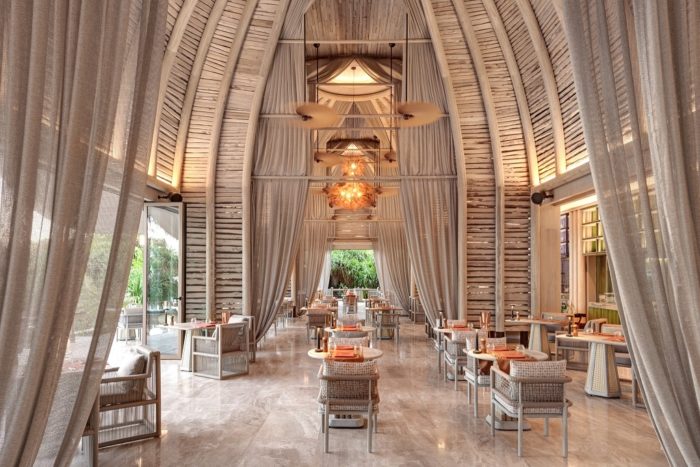 Culinary Experiences:
To help create an unforgettable and enchanting holiday celebration, JOALI BEING will be hosting an array of culinary experiences to enjoy with their loved ones.
Festive celebrations will include a Christmas Eve dinner served in a fairy-tale setting, a Christmas Day Brunch with an array of organic sweet and savoury treats, and a New Year's Eve celebration on the beach with whirling dancers and soaring acrobats. Creatively designed cuisine will be filled with indulgent yet nourishing flavours, with a shared table-top dinner that pays homage to the true spirit of togetherness.
Guests can enjoy a range of special culinary art experiences during the festive period, including a plant-based dinner hosted by JOALI's expert nutritionist, a special truffle dinner menu complemented by a selection of high-end teas, carefully chosen by the Tea Sommelier; non-alcoholic gin tasting; non-alcoholic cocktail making; organic-wine tasting; and a castaway plant-based picnic on a neighbouring uninhabited island.
For further information, about JOALI BEING, please click here.
For all Sales enquiries, please email: sales@masonrose.com and for all media enquiries: pr@masonrose.com