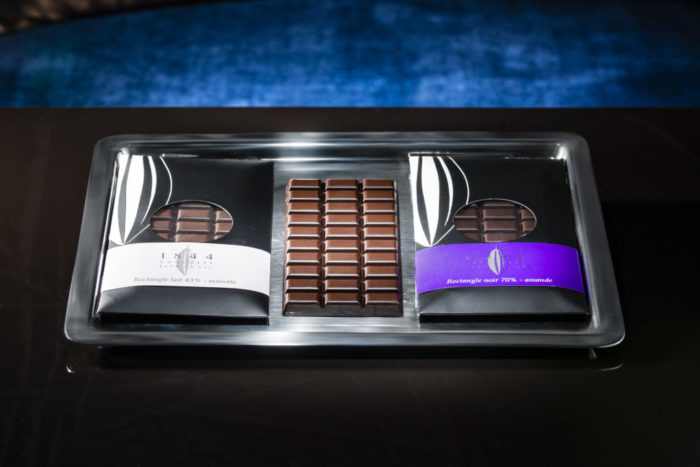 January 2021 – Straight from Baur au Lac's 2-Michellin star kitchen to your door, this Valentine's Day, transport your tastebuds to Zurich's grand-dame hotel and its cosy Chalet au Lac and enjoy some of Switzerland's finest delicacies.
Available to order to the UK, enjoy an evening of traditional Swiss cheese fondue available to order at the Baur au Lac shop. To prepare, heat 1.6 dl white wine with pressed garlic in a fondue caquelon. Add the contents of the fondue package and cook for 4-5 minutes while stirring constantly. Add a dash of Kirsch "Gut Mädikon" and season to taste with ground pepper. En Guete!
For dessert, enjoy Baur au Lac's in-house Swiss chocolate "1844 Chocolat Baur au Lac", available in three different flavours to order from Baur au Lac's shop to the UK.
If your delicious fondue and chocolate is enough to tempt you for a romantic Zurich city break, stay and experience Baur au Lac gift vouchers are an ideal Valentine's Day present for both you and your loved one to enjoy together in the future. Gift voucher options include Afternoon Tea, a 2-Michelin star 9-course menu at Pavillon, and overnight stays. Voucher details can be found here.
For further information, please contact the Mason Rose PR team: pr@masonrose.com