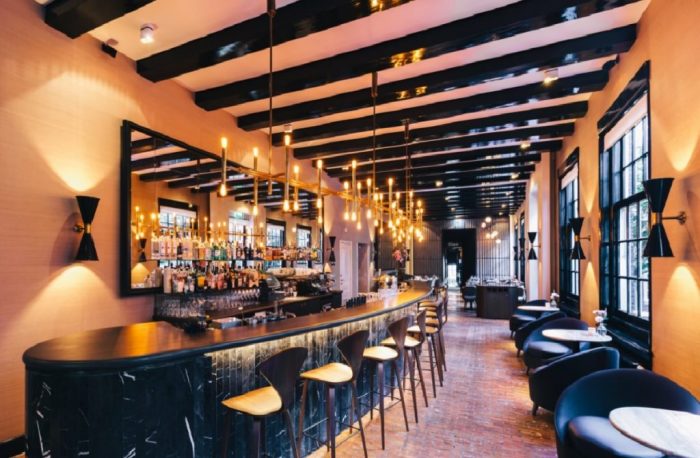 The recently-launched Bar Brasserie OCCO has rapidly become a hot spot on the Amsterdam foodie scene. Designed by the prestigious Amsterdam-based Studio Linse, the contemporary all day dining venue serves delicious breakfasts complete with fresh juices and expertly crafted coffees, light lunches, dinners and Dutch-inspired cocktails.
Comprising a fusion of classic and contemporary design, Bar Brasserie OCCO offers a unique cosmopolitan setting that provides guests with a memorable visit to Amsterdam.
Furnished with elegant velvet sofas, delicate round marble table tops and a beautiful black beamed ceiling, Bar Brasserie OCCO upholds the great historical heritage of the hotel and its distinct authentic architecture.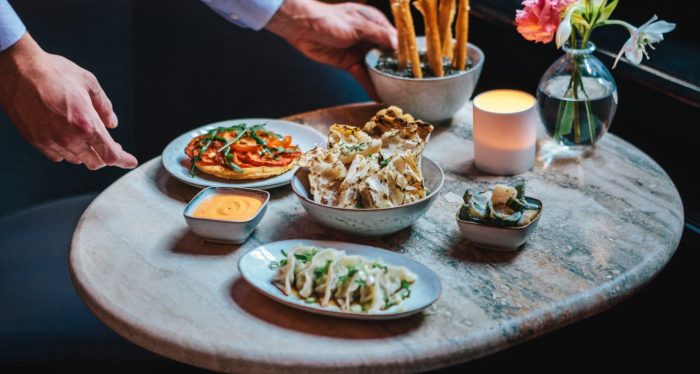 Open throughout the day, Bar Brasserie OCCO offers a wide variety of food and beverages freshly supplied by producers with a true passion for their products and craftsmanship.
Offering an appetising all-day menu, diners can enjoy delicious poached egg breakfasts teamed with perfectly crafted coffee and teas in the morning, to decadent dinners of Dutch rib-eye steaks with bearnaise sauce and quinoa salad followed by an array of sumptuous desserts. A vast range of wines by the glass is also available with the restaurant's knowledgeable waiters offering guests their insight on the best pairings.
At the intimate bar, guests can taste a Dutch inspired list of cocktails, as well as discovering home-made herbal infused spirits and liquors stored in a vintage spirits cabinet over the distinctive curved bar. Their non-alcoholic signature 'virGIN' cocktail is a popular thirst-quencher for a healthier option without missing any of the evening fun. Complimentary food platters served by OCCO's welcoming staff will make guests feel at home and showcase The Dylan's penchant for impeccable and gracious service.