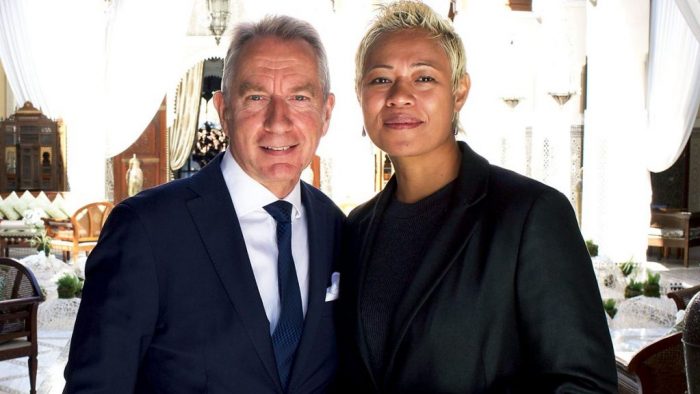 In the first season of BBC Two's Amazing Hotels, Giles Coren and Monica Galetti "roll up their sleeves to work alongside staff in some of the most extraordinary hotels across the globe."
The first season featured six hotels in total and in Episode 4, the program went behind the scenes of Royal Mansour in Marrakech, Morocco.
Monica worked with Royal Mansour's executive housekeeper Miss Laurence Jaspard to create the perfect curtain pleat. Giles donned the uniform of a hotel butler like Mohamed who introduced him to the hotel's 1km of underground tunnels, which allow guest's whims to be fulfilled "as if by magic".
Chauffeur Akram also bravely let Giles Coren test drive one of the hotel's ten luxury cars.
To watch the full episode, you can visit Royal Mansour's website dedicated to the programme by clicking here.