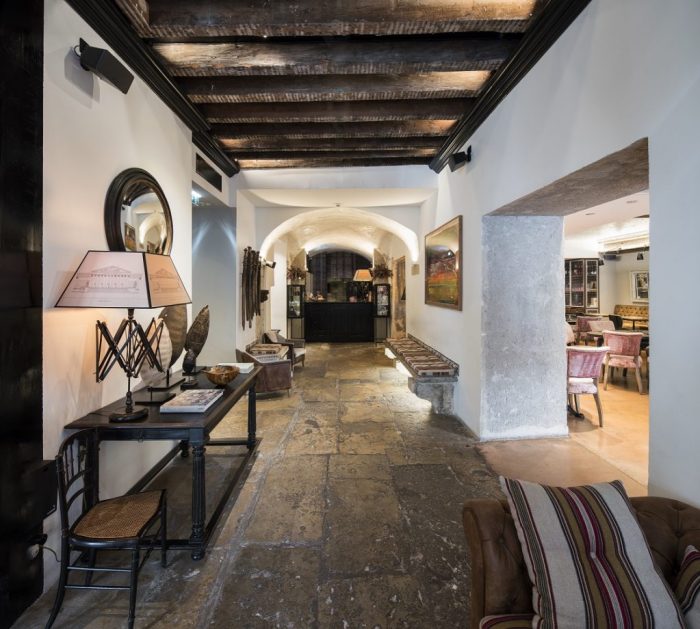 AlmaLusa Baixa/Chiado, one of Lisbon's newest boutique hotels, has won a flurry of awards in recent weeks, from Haute Grandeur Global Excellence, Condé Nast Traveler Reader's Choice, Travel and Hospitality and Hotel & Spa by LUX Life Magazine.
Sofia Brandão, Director of Operations at AlmaLusa Baixa/Chiado comments
"When we heard the news, we were, of course, delighted. We are so proud of what the hotel stands for and the amazing efforts of each and every member of the team. We have achieved a lot in such a short time since the opening and receiving these awards validates the fact that we are on the right path" says Sofia Brandão, Director of Operations at AlmaLusa Baixa/Chiado.
Haute Grandeur Global Excellence Awards, October 2019
AlmaLusa was recognised in 3 categories for Most Unique Guest Experience in Europe, and Best Boutique Hotel and Best Luxury Boutique Hotel in Portugal. Haute Grandeur celebrates the best hotel experiences across 7 continents, 172 countries and 90 categories and the emphasis is placed on quality feedback from guests, rather than on quantity of votes by a panel of judges or general public.
Condé Nast Traveler Reader's Choice Awards, October 2019
The hotel also earned the coveted Condé Nast Traveler Choice Awards, being recognised as one of the 'Top 20 Hotels in Europe in Spain & Portugal' by Condé Nast Traveler, one of the most reputed luxury and lifestyle magazines in the world. Readers vote for the places they admire the most and AlmaLusa is proud to have reach 6th place in their 32nd annual survey.
Travel and Hospitality Awards, September 2019
AlmaLusa Baixa/Chiado is the 'Winner of Boutique Hotel' in the Lisbon region from Travel and Hospitality. These awards are a recognition of the hard work and accomplishments of hotels, tour companies, travel buyers and influencers across six continents and are a stamp of recognition for long-standing customer satisfaction.
LUX Life Magazine – Hotel & Spa Awards, August 2019
The hotel has also been recognised as the 'Most Charming Boutique Hotel in Portugal' by LUX Life Magazine. Now in it's fifth year, nominees for the awards are always carefully scrutinised, to ensure that only the best are awarded.
For further information about AlmaLusa Baixa/Chiado please click here.