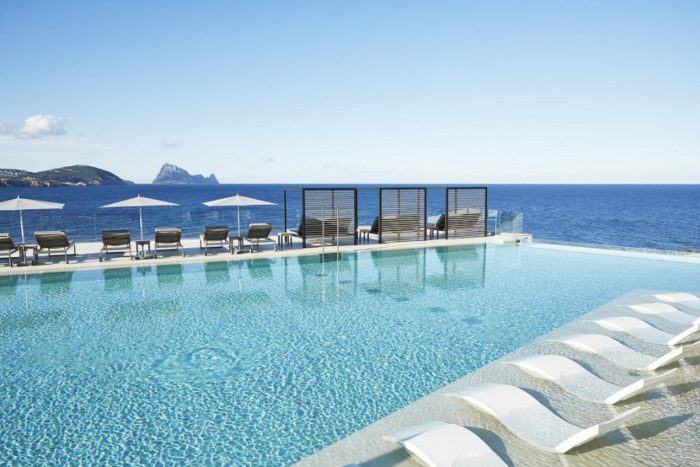 January 2021 – 7Pines Kempinski Ibiza has joined forces with local entrepreneurs, hotel owners, residents and hospitality businesses across Europe who are collectively aiming to provide holidays for healthcare workers in 2021.
Together for Healthcare Heroes (T4HH) is a non-profit organisation born in Ibiza, endorsed by the Government of Ibiza (Consell d'Eivissa) and the United Nations World Tourism Organisation. The initiative is growing beyond Ibiza to encompass more destinations including Rome, Berlin, Amsterdam, Cote D'Azur, Sardinia and closer to home in London, with more than 100 villas and 23 hotels signed up to date and donating holidays with a collective value of more than 1 million euros.
With a mission to give back to the healthcare heroes working on the frontline of the pandemic, both for the NHS in the UK and across other European healthcare systems, 7Pines Kempinski Ibiza, alongside other partner hotels and resorts, will donate a number of complimentary holidays of up to 7 nights for healthcare workers and their families for travel in 2021. Accommodation and breakfast will be covered by the resort, while T4HH will approach airlines and carry out crowdfunding to provide flights.
Holidays are allocated based on a fair and transparent lottery process and individuals or hospitals are able to nominate themselves or members of their team. Any staff who work in close, regular contact with COVID-19 patients or high-risk groups, or those who support the work of such medical staff such as hospital cleaning teams, carers or hospice staff, are welcome to apply.
For further information, please contact the PR team at Mason Rose: pr@masonrose.com