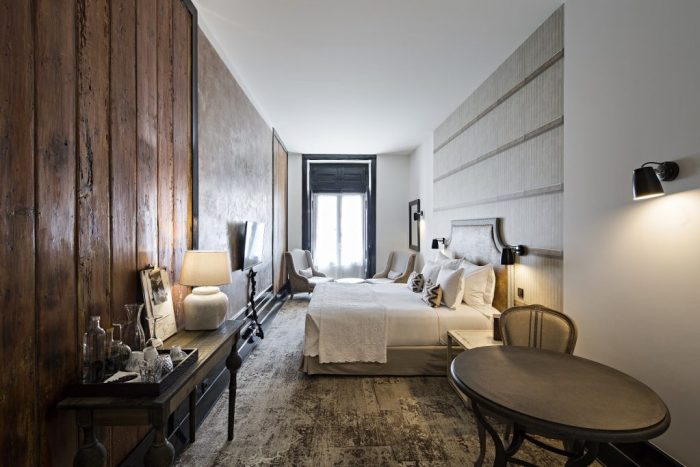 Here's how adventure seeking families and couples, as well as food lovers can spend an unforgettable 3 days in Lisbon!
DAY 1
A laid back, wine-filled seafood lunch at Ramiro restaurant – a popular local hangout for shellfish lovers. Once inside, diners are greeted with a cacophony of chefs cooking, shrimp shells cracking, and glasses clinking, plus the contagious energy of a Portuguese fish market. Mariscos (shellfish) are the specialty here, so be prepared to make a mess. Lobster, prawns—the gamba do Algarve is a must—and crab are all prepared to perfection and served by the kilogram
Hidden Secrets Of Lisbon Walking Tour with Cosmopolitan – explore the trendy neighbourhoods of Baixa, Chiado, Principe Real, Alfama and the Moorish Quarter and the hidden away churches (which really are unrecognisable from any other building on the street until you walk in) that date back to the 17th and 18th centuries
Dinner at BEKO, a gourmet cabaret tucked clandestinely away inside a former chapel, headed up by Michelin starred chef Jose Avillez. Diners can enjoy a 12-course tasting menu and show from 70-100EUR per person (not inc wine).
DAY 2
Grab a hearty breakfast at Time Out Market – filled with food stations serving an array of the city's best gastronomy
Hire a private boat and sail to Cascais, Lisbon's neighbouring – and incredibly charming – fishing village. In Cascais, go cycling along the coastal path towards Panorama restaurant, in Guincho. Indulge in a seafood feast here and beautiful ocean views
Catch a guided ride back to Lisbon in open-air vintage beetles, making a little detour en route via Belem. Head to Pasteis De Belem, where the first 'Natas were ever sold in 1837. It's located next to the UNESCO World Heritage Site of Jeronimos Monastery, a 500 year old architectural masterpiece  and a mix between Gothic and Renaissance style.
Intimate supper club experience at the new and trendy Ceia. Max 14 dinners in the 18th century home gather around a 6m long oak table for a delicious 10-course meal with wine pairing
DAY 3
Cycling tour with Cycling Lisbon on e-bikes around Arrabida Natural Park– an area of natural beauty approx. 40 km from Lisbon and boasting golden beautiful beaches, historic castles, pine covered hills and vineyards. It's a hidden gem for nature lovers, hikers and photographers (and only 45min drive from Lisbon)
For lunch, take a rest from cycling at Casa Palmela – a hotel and restaurant in the heart of the national park (in Quinta do Estevel) with 70 acres of land. The house dates back to the 17th Century and is surrounded by rolling vineyards and rolling hills
After lunch, cycle to the city of Setúbal, where you can hop on a boat trip along the Arrabida coast. It's a protected marine sanctuary where you can see large pods of dolphins so keep an eye for these beautiful creatures! ther
Al fresco dinner at AlmaLusa's Delfina restaurant, which service delicious brasserie fare. The salted chocolate mousse comes highly recommended for pudding…
When it comes to accommodation, for a boutique bolthole in the heart of the city, go for AlmaLusa Baixa/Chiado. Tucked away in the corner of Praça do Município, , the charming and 28-room boutique hotel AlmaLusa Baixa/Chiado, seamlessly blends traditional Portuguese features and craftmanship. The 18th-century building, once the site of Lisbon's army arsenal, is bursting at the seams with original features. Moss-green tiles line the way on the creaky wooden staircase, whilst weathered flagstones and vault-style concrete walls frame the reception area.
The rooms are as serene as the square they look onto – guests can ogle the creamy façade of the City Hall and snap away at the iconic (and silent) passing trams. The square itself is dominated by the palatial City Hall, complete with elegant neoclassical façade. On warm days, guests can enjoy delicious brasserie fare at Delfina restaurant, which spills out onto the cobbled terrace. During the colder months, there are outside heaters on the terrace so guests can wrap themselves in a cosy woolly jumper and soak in the peacefulness.
For further information or enquiries about AlmaLusa Baixa/Chiado or the 3 day itinerary, please contact the Mason Rose team on +44(0)20 7201 8050 or email press@masonrose.com