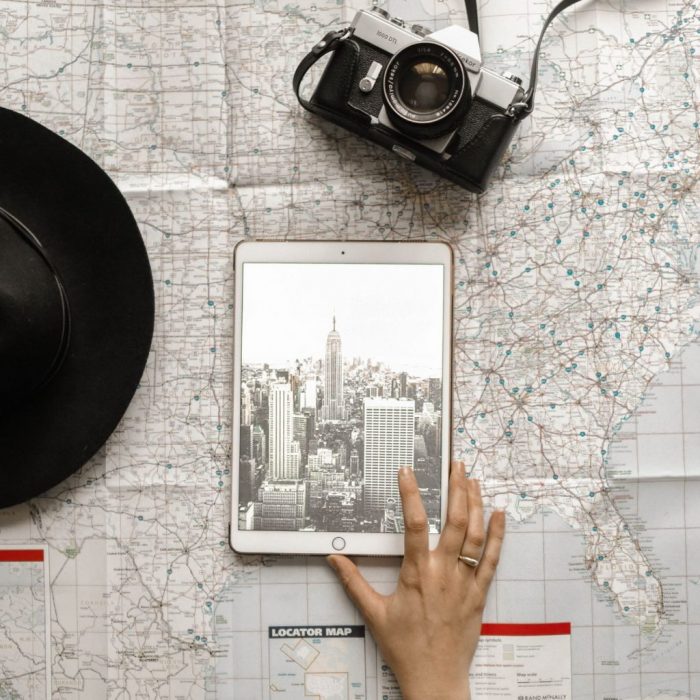 In Mason Rose's latest hotelier webinar, Adam Larter and Sophia Kay from creative agency, Studio Black Tomato were in in conversation with Mason Rose's MD, Maria Pajares to guide hoteliers on how to take the brave next step to selling again. They shared their expert insight on current communications trends, observations on emerging marketing opportunities, tips on creating balanced messaging, and highlighted quick wins.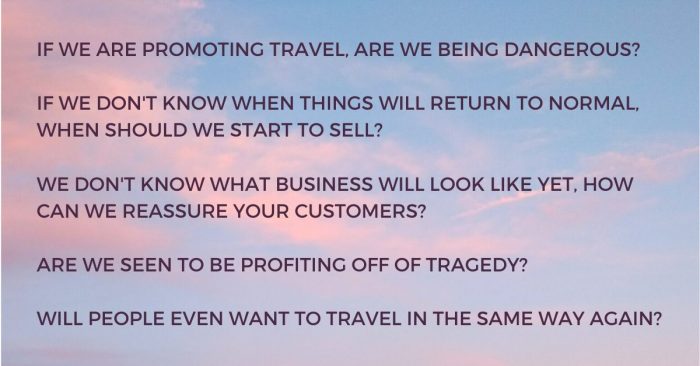 Current trends in marketing & communications
Lockdown caused a lack of differentiation in marketing language as brands used approved clichés to convey similar messaging. Covid marketing centred around themes of 'at home', 'charity', 'nostalgia' and 'safety'. Understandably, at a time of tentative uncertainty, words like 'togetherness', 'here for you' 'trust, and home, combined with a likeminded, serious tone of voice meant that, whether banks or burgers, all brands sounded the same.
Now, as green shoots of travel are emerging around the world, there is an opportunity for unique voices to emerge. Uncertainties with the current state of play, means brands are tentative. It's down to the travel industry to start making travel happen again. Read on to find out how.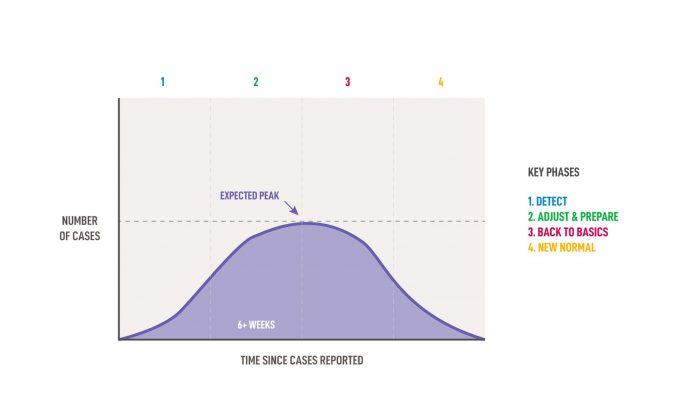 Learning from other crises

To answer these questions, Studio Black Tomato looked at ways other sectors emerged from macro crises, like the financial crash of 2008. There was a switch from product to brand messaging as the tide of sentiment turned towards the future. What can the travel industry learn from this, and what are the opportunities.
Banking services used increasingly human marketing language, touchpoints were service-orientated rather than product-oriented and soft-selling, responded to the new needs of customers. There was a prevalence of brand advertising over product advertising. Interestingly, this was a time when new competitor brands enter the market as consumers looked for something different. Increased transparency and authenticity were critical in re-building confidence.
It has never been more important to communicate your brand values and tell the human story. There is a desire for uplifting, hopeful messages – people want to dream of travel. Convey the joy of travel. 'Be positive and open-hearted'.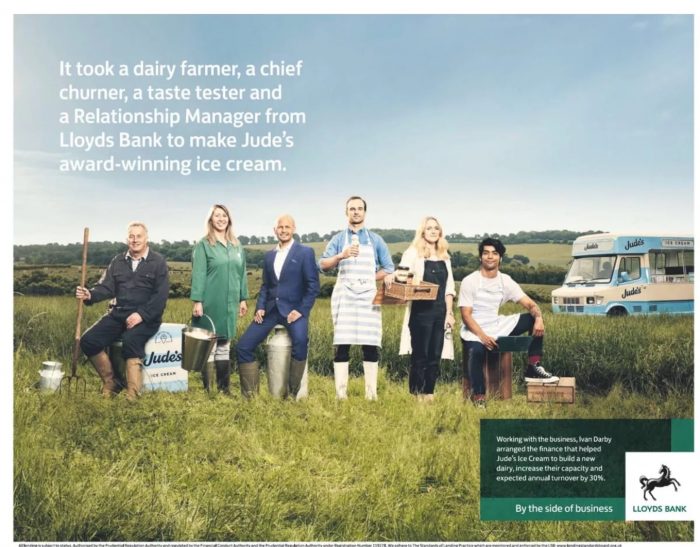 Even if travel can't happen, bookings can
Audience insight: what are the core truths?
For the luxury travel consumer. Travel is not a luxury.
Discounting messaging and offers are not as relevant to this market
People are craving beach properties; many are craving 'wellness'
There is a balance: bucket listers vs. those wanting 'safe' reassured travel
Locations deemed 'fresh' – mountainous, by the coast, away from cities are being favoured
Privacy and seclusion are very important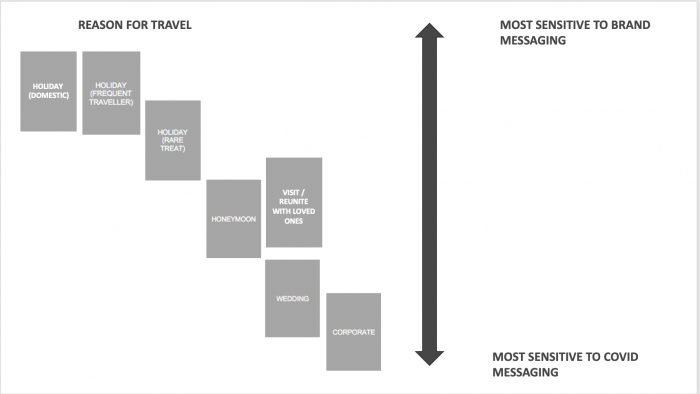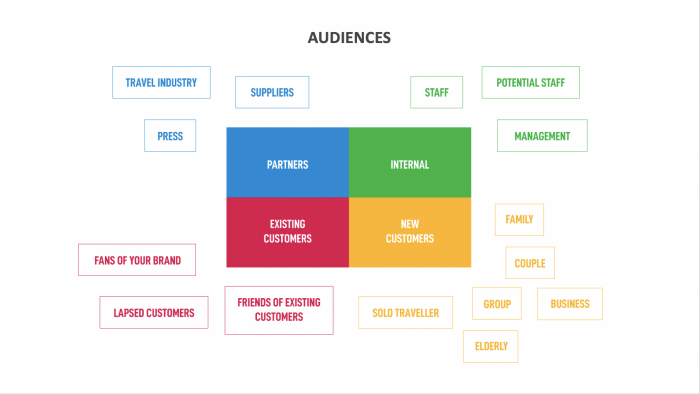 Audiences and how they respond to messaging
 As people pick up lives again, how sensitive are different audiences to COVID vs inspirational messaging? It's likely people who travel a lot, will travel again – but with a sensible approach. Less-frequent travellers are likely to be more sensitive. The key here is to understand your audiences and communicate to them in slightly different ways. Trust in brands is likely to be a driver.
Fill rooms with existing customers
A lot of marketing at the moment is focused on obtaining new customers, which is very challenging strategy. The key audience right now is existing and lapsed audience – the core market.
Balancing your messaging
Hygiene vs. Aspiration?
Getting the timing right for a move from a 'When is it safe to travel' message to a 'run free outdoors, discover new wildlife, re-unite with loved ones, listen to a new country, be looked after' message?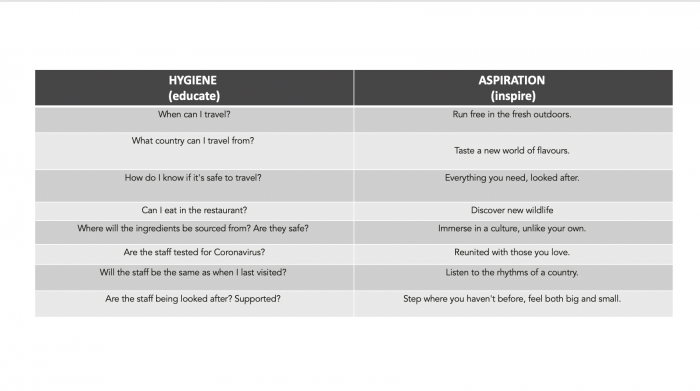 Make your brand more personable and human

Convey the joy of travel
Be positive and open-hearted
There is a desire for uplifting, hopeful messages
If your brand were an archetype, how would it speak about travel?
At this point inspire first, educate second: don't lead with a COVID message.
How to sell a hotel or villa?

Use direct media
Newsletters to past customers, social media, direct comms to OTA's etc.
Highly visual content that inspires a feeling of "I wish I was there right now".
Remind people of your unique personality / what makes your property unique. Not the basic elements or facilities.
Call to action with the practical information:
X available from X at the starting price of X
The landing page / product page to include any detailed information on COVID regulation.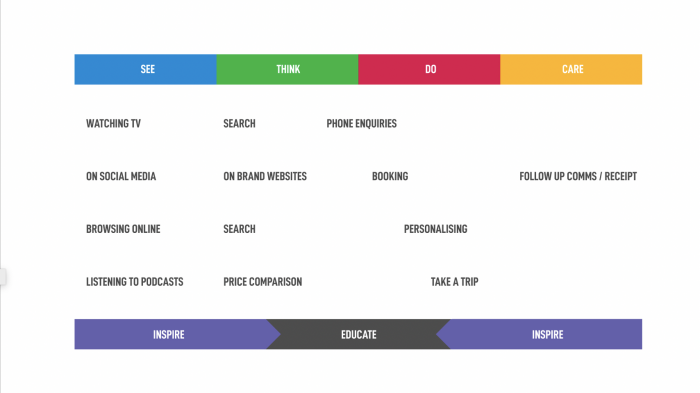 Get ready!
Now is the time for responsible excitement and optimism. It's important messaging is respectful and caring, and that it is law-abiding – but now, more than ever, people will want to travel. Other travel brands will be going out at the same time, so don't be late to the party.
Key takeaways
Tell a human narrative – differentiate your brand and go back to your core customers
Address different emotional needs
Don't change your brand voice – sell, but a bit softer
Tell stories with inspiring imagery and video – get people thinking and talking about travel
Sell the dream, not the fear
Make people care, keep them engaged, 'raise their eyes to the horizon'
Thanks to our speakers: Adam Larter, co-head Studio Black Tomato and Sophia Kay, brand strategist Studio Black Tomato.
About: Studio Black Tomato is part of and borne out of the Black Tomato Group. Black Tomato is an award-winning luxury tour operator that builds the finest bespoke trips imaginable by believing travel should be about how you want to feel rather than simply where you want to go. Being part of this network gives us unique industry insight, resources and capabilities to create beautiful solutions.
www.studioblacktomato.com