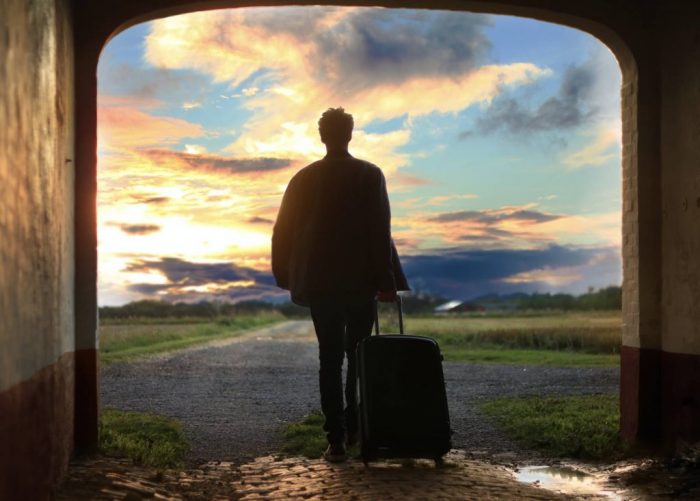 With countries like China, Thailand and Italy cautiously re-opening, have we reached a pivot point in travel? What is the current mood amongst luxury consumers towards the prospect of travelling again? Which opportunities can we see emerging for hoteliers to communicate their reopening messages? We invited our clients to listen to Maria Pajares (MD of Mason Rose) in conversation with Quentin Desurmont, Founder and CEO of Traveller Made, and veteran travel writer, Annie Fitzsimmons, currently Luxury Travel + Advisor Editor for AFAR.  Both Quentin and Annie shared their invaluable expertise  and insights on what's happening in travel right now.

Which patterns and trends are emerging?

"Research should guide and inform us" AF
The data on consumer behaviour is interesting. Recent research by AFAR and MMGY looks specifically at the luxury consumer and their appetite for travel. Surprise findings show that over 85% are planning at least one international travel trip this year (subject to access and airlift, of course). This was up from 74% in 2019. For 71%, booking flexibility and travel insurance are key. Road trips and domestic bookings will drive travel in the first instance. Families will be looking for ways to be reunited after lockdown. This last week has seen a marked increase in interest in travel, and this is changing weekly.
"You could say that we're at 'the start of deconfinement'" QD.
Qualitative data garnered from recent webinars with the travel designers from Traveller Made's global network, indicates that travel bookings have started to pick up.  There are green shoots in China: a TM agent there booked travel worth over €3m in 24 hours in the last week. The luxury consumer will want to travel, and will book travel this summer if they can – but it might be complex. Not everyone will be able to travel, however – due to passports, border restrictions, but also capacity itself. Consumers need to know: how to get there/ how to get home.
"There is a sense that human changes need to be made" AF
There is a huge opportunity around sustainability, to make travel more meaningful, more fair, more ethical. Following thinking behind how environmental factors and increased urbanisation have contributed to the emergence of super-viruses, there is an educational piece to fit with this shift in values. A positive outcome of this situation will hopefully be the birth of a more responsible traveller. Travel is about economic, cultural and emotional connection, and people understanding how much their travel dollars directly support small businesses and people. Getting back to travel will have an incredibly important effect. Slow travel, staying longer and a need to become more directly connected with the places visited means travel can become a force for good. Hotels are the pioneers of their destination, they know the secrets and in-the-know spots, the people and personalities making a difference on the ground. They can help make this connection.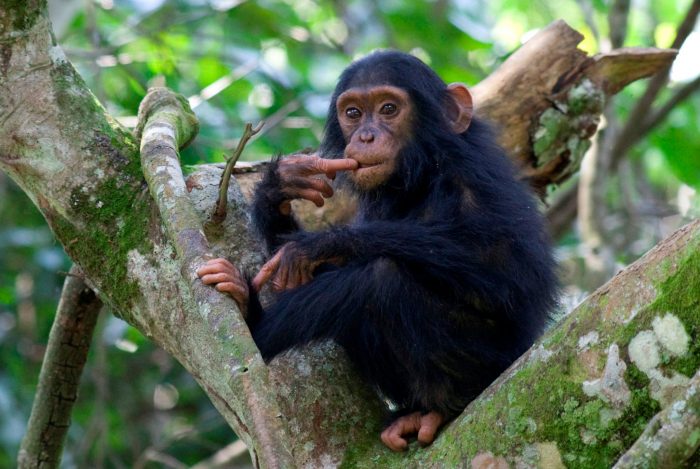 2. Who will be travelling first and what will they be looking for?
"Travellers will ask: Where can I go? Can I get a flight there? Which borders are open? How can I get home?" QD
Traveller Made have created a model timeline for upcoming travel that can be applied to most destinations.
Phase 1: domestic travel to hotels
Phase 2: adjacent borders will open encouraging travel to neighbouring countries
Phase 3: air routes reopen gradually, 'travel bubbles' created between collaborative countries
Travellers will go wherever they can. Passports will determine who will travel, and where. They will remain in their own regions. They want to secure a two-week holiday first, see how that works out, then they will book more. Instead of long-haul, they'll be looking at alternatives in Europe – Iceland instead of New Zealand, for example. Agents will have to be creative, to provide alternatives and rationalise why. It is likely that there will be limited US and Chinese travellers in Europe this year so it's key for European hotels to focus on regional consumers and agents over this key period.
Trends that are becoming more apparent from current bookings data: multigenerational gatherings, sports and spa, sustainable travel. Rental houses and private stand-alone villas are in high demand. Remote beaches, or hotels with private beaches or gardens. Private islands. Yachts. Private jets and airports with private handling. Suites and connecting rooms for families.
Given that Chinese and US customers are less likely to book Europe this year, there is more potential to target European bookers in the short term. This year will see fewer bookings overall, but higher value as people invest in privacy and longer stays.
"Numbers may be lower, and the middle market may not bounce back as strongly in the short term." QD

3. How can hotels communicate their re-opening effectively?
"There is a desire to reopen. But if you don't create awareness, your bookings will go slowly" QD
It's going to be important for hotels to create immediate awareness and focus marketing efforts on the right audiences. No one seems to be concerned about top-end hotels' ability to maintain high levels of cleanliness, as it is a given. Communicate facilities that tie in well with current concerns and needs. Destination information will be key to travel resuming. Customers will want quick and reliable information to understand what is happening, where and when. There will be three types of traveller: fearful, cautious and fearless – and each needs to be communicated with in their own way.
"No one will want to book a trip to stay in their room" AF
Travel booking decisions will be made on the basis of trust: what will the hotel experience be like, which facilities are open, what is open in that destination.  Travel time will be seen as more precious – and potentially it will be more costly than ever – so travellers will choose places that can offer the most secure, complete and enjoyable experiences.
4. Opening rates – should hotels discount?
"A lot more people will travel than we think. Add value, don't drop rates" QD
Pressure is on hotels to open with discounted offers, for example maintaining 2020 rates for 2021 or cutting room prices. Both panellists agreed strongly: "don't break your ADR". The high cost rates, levels of profitability and tight margins in hospitality mean rate discounting is highly risky. It's difficult to regain rates later.
On the luxury side, value added offers like three nights for the price of two, five nights for four, or seven nights for five are preferable to deeply discounted room rates. Imaginative packages, F&B credits and inspirational experiences are likely to be a bigger draw at the luxury end, from travellers who want to re-visit the world.
Advice to hoteliers is to leverage materials and assets to "tell a real story". People will come for the dream experience. Remind them what makes a destination truly unique in the world.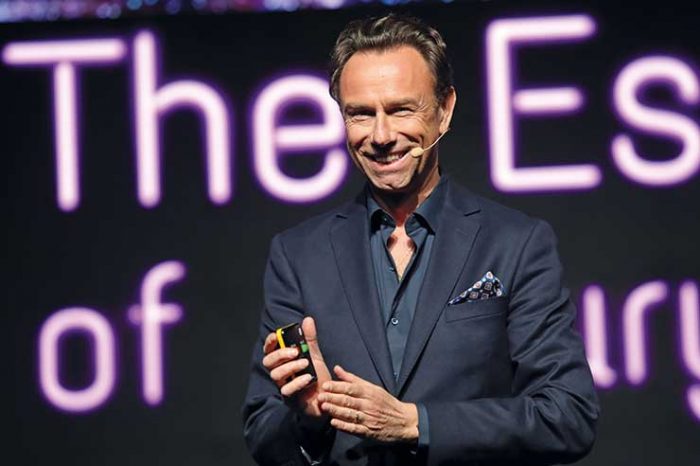 5. Adaptation, innovation and creativity is fuelled by difficult times. What innovations are we seeing in the travel industry?
Virtual platforms and ways to connect digitally have become the norm this year. The Traveller Made, Essence of Luxury show this spring was run as a virtual event. Converting the real-life event to a digital one with such a short turn-around was a challenge. The immediate solution for this adaptation was to run the event phases over a longer period. Specific technicalities arose, like taking into account time zones for seamless one to one meetings with global participants. People are undoubtably more at ease with virtual tech – before we would have travelled to meet, but now we are much more comfortable to seriously network or share training online. It has opened up possibilities for more regular and effective communication with global partners – though face to face meetings will be cherished!
Travel infrastructure + testing combined. For example, Vienna airport has now made coronavirus tests available on departure and arrival for around £165, meaning people can avoid self-quarantine. We are likely to see a lot more of this kind of thing to make secure testing is part of the travel process.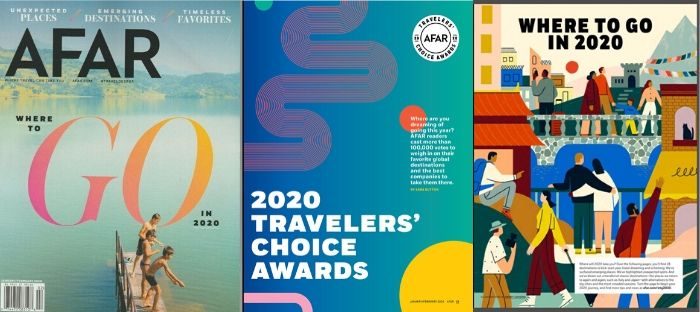 6. How are the media responding and adapting? 
With news and sentiment changing at lightning speed, media has adapted their output to reflect the psychological phases. Annie explained how media are working on editorial around key phases:
Media Pivot Phases
Phase 1 – 'Travel Grief': the immediate reportage on countries in lock down and air-fleets grounding as well as lockdown heroics from hospitality
Phase 2 – 'New Normal' of virtual or quarantine travel – which we have now exhausted.
Phase 3 – 'Glimmer of hope': this is where we are now, as people start to dream and plan travel. Media want to hear destination news, when hotels are reopening, what will be available and why they should travel to you.
Phase 4 – 'Borders Reopen': rediscovering travel and bookings
Phase 5 – 'Back to Business': 2021 and post-vaccine travel
For each phase tailor PR messaging to fit to maximise your coverage. React quickly and get information ready so you can push the button when sentiment switches.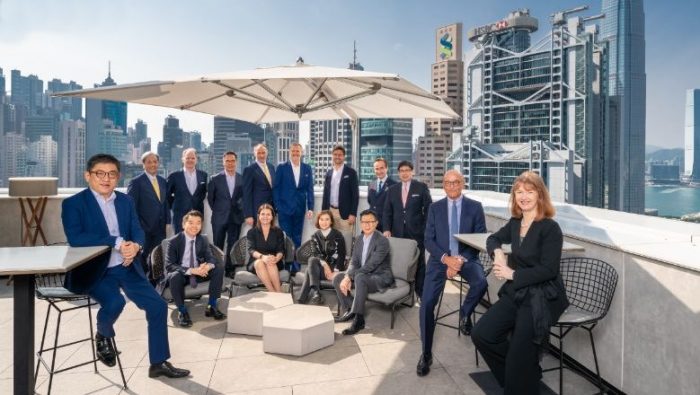 7. How have travel industry relationships changed?
"There is big, positive change" QD
Travel is an industry which has always had a strong focus on personal relationships but now more than ever this seems to be really coming to the fore.  We are seeing rallying cries all across the industry to work together and help support each other. The relationship between trade and hotel partners has evolved in extraordinary ways as a result of the current situation. One great example is the latest collaboration of previously-competitive, luxury hoteliers in Hong Kong to actively draw tourism back.
The relationship between the travel designer and their client has never been so important – travel providers have had to become experts in crisis management. Traveller Made has invested in new B2B2C software, linked to Salesforce, to create a user-friendly community that is directly updated and shared. This will enable hotels, travel designers and customers to share the latest information about destinations, including a deep level of detail on access, travel infrastructure, reopening dates, private facilities and much more.
"The best PR agencies are 'door openers'" AF
The relationship between hotels, their PR agencies and the media has become even more critical. Contacts have never been more important. Editors are much more responsive as news is being voraciously consumed. Media e-newsletters are seeing a 50% open up rate. They need the right kind of news, fast.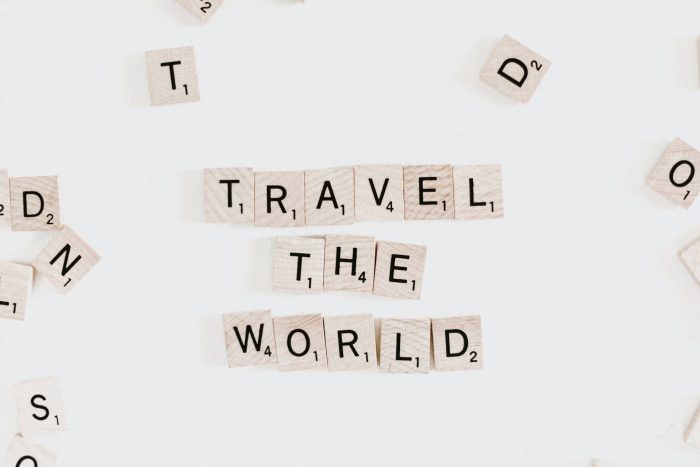 Final thoughts…
"Where do you want to go tomorrow? Even talking about travel is part of the enjoyment of travelling. It's a mood booster right now." AF
"How quickly will the situation change…It will be amazing to see how quickly things could change" QD
Thanks to our experts…
Annie Fitzsimmons is a luxury travel expert and editor, working in the industry for over 15 years, currently as Luxury Travel + Advisor Editor for AFAR. Previous roles include a variety of senior editorial positions at National Geographic Travel where she was Editor at Large, Luxury Editor, and Urban Insider, and editor at Virtuoso. Annie has been a speaker and panellist on luxury travel trends, media, and content at many events around the world, including SXSW in Austin, World Travel Market, and ILTM Americas. She has cultivated a vast network in hospitality and has travelled to six continents.
Founder and CEO of Traveller Made, Quentin Desurmont has created a network community of 370 luxury travel designer companies, representing more than 3,000 travel designers in 65 countries. Together, they offer hotels, lodges, private places, yachts, jets and more, delivering unique travel experiences and moments for ultra-wealthy clients. A luxury travel expert, Desurmont spent the majority of his career in France, England, and Spain, and is now focused on defining what real luxury means today and pushing the travel industry to think of itself the way other luxury industries do.
www.travellermade.com
This is the third in our series of updates to provide hoteliers with clear and practical insights that can inform planning and reopening. There are more to come including including a focus on wellness travel, the luxury travel trade, and sustainable travel.
Mason Rose have over 25 years of knowledge and connections in the industry and can help with strategic sales and PR in the UK, US and Europe. If you'd like to discuss anything you've read here or if we can help with re-opening planning, please contact Maria Pajares on maria@masonrose.com.