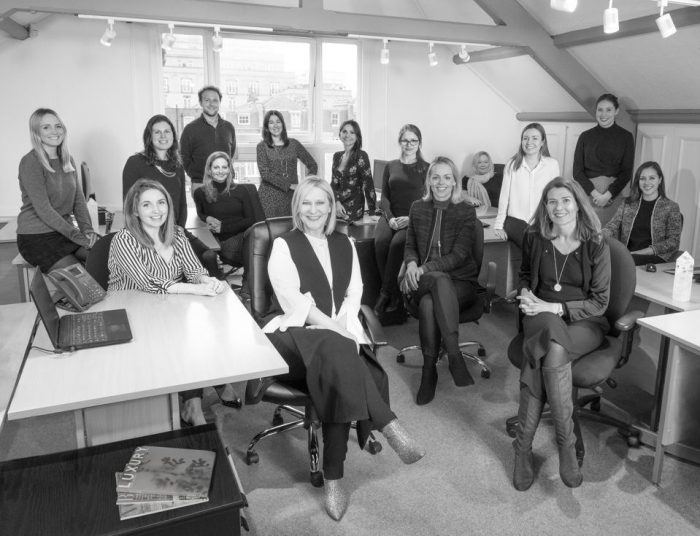 With consumers grounded and publications re-thinking content on an almost-daily basis, it has never been more important for hoteliers to understand the ever-changing media landscape and appreciate journalists' editorial priorities. Where are the opportunities to tell travel stories with sensitivity and relevancy…?
What's happening in the UK and US media
Many journalists have been furloughed and they are not currently travelling – but the consumption of digital and social media is booming
Media content has short lead times, and media interests are rapidly changing and evolving – speed and imagery are of the essence
All content needs to be mindful of macro sensitivities and conditions – valuable content that understands what consumers are experiencing resonates best

What are media looking for and where are the current opportunities
Genuine, feel-good stories
There is still a need for feel-good stories that naturally acknowledge the situation
e.g. charitable initiatives and community support [see this story about Claridge's]
Virtual/ Armchair Travel
Opportunities to pitch virtual travel stories – a lot of video / digital content – the bar is set really high, however so this has to be really interesting with wow-factor asset [see Belmond Invitations]
Learn to's…
Like easy-to-follow, seasonally relevant recipes/ DIY facials/ live fitness sessions – this is an opportunity to showcase talent within the kitchens / wellness teams and to provide stay at home consumers with valuable tips from experts
Future Travel
We're seeing a rise in 'buy now, travel later' flexible offers and guarantees / assurances, bucket list destinations and experiences. We will travel again! Tom Marchant in Harper's Bazaar / Juliet Kinsman on Conde Nast Traveller
Opinion and insights
From travel industry leaders as well as those more 'on the front line', like boutique hotel owners, to contribute to travel industry stories. Positive post-Covid expertise is being sought from Asian hotels
Working from home & with families
Top tips, staying well and things for children to do all go down well
New values
Move away from the traditional idea of luxury. Raw / human side – people are crying out for a real connection
Non-Covid news
Focusing on food or culture, big wanderlust trip pieces
The Classics
US media particularly still love the classic destinations and long to re-visit them– France/Italy/Spain etc
Safety
This is a strong theme, especially for the US market. Now we're pitching in terms of personal health and safety and what hoteliers and tour operators are doing in this space, as well as ensuring that opening offers are flexible and that the hotels/travel companies are not at risk of going out of business
Off-the-beaten path travel experiences
Avoiding crowds, visiting national parks, nature escapes, road trips, villa stays and private jet charters
Wellbeing
Tipped to be even more prevalent, with a renewed awareness about the importance of health. Travellers will be looking to book spa retreats and active breaks, many of which offer time for inward reflection
Top tips!
Prepare for the future boom / the new normal
Prepping stories and strong offers for re-opening – think about the new travel values: socialising, security, space
Be ready to schedule those press trips as media will want to travel quickly to re-boot their editorial commissions
Combining deep and long-standing media relationships with a keen eye on emerging trends and the media landscape, The Mason Rose PR team can help with strategic communications and PR across print, digital and social channels in the UK, US and Europe. Please get in touch to find out how PR can support re-opening plans on pr@masonrose.com