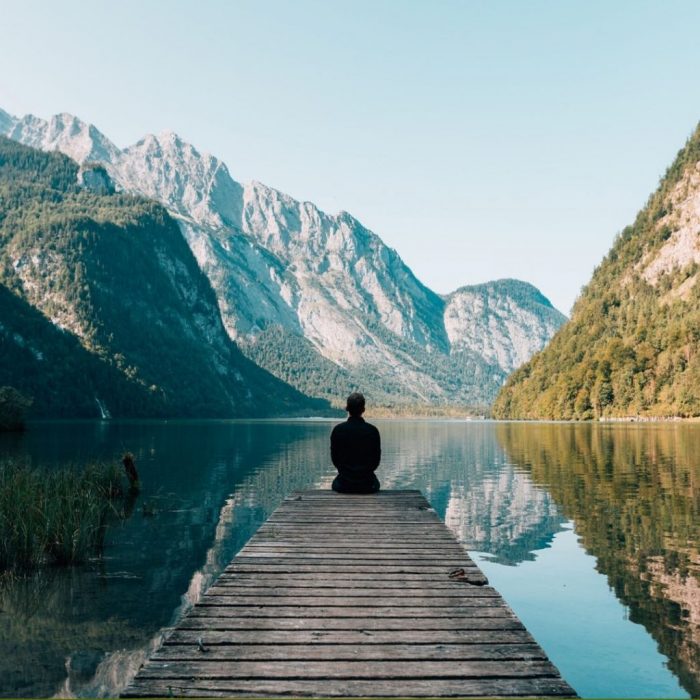 Whilst the travel industry has become accustomed to unexpected change over the years, the global scale of the current situation and pace of change is unprecedented.
As hotels and travel brands start looking at reopening plans, Mason Rose invited three key industry experts to consider what lies ahead in travel. Tom Marchant: owner and co-founder of ground-breaking experiential tour operator Black Tomato, Claire Irvin: editor of The Telegraph travel and Jean-Pierre Soutric, VP of strategic partnerships for travel agency, Grand Luxury Group joined us online to share their experience and expertise to discuss the function of travel providers, social distancing, the psychological effect of returning from lockdown and re-thinking old norms.
Here are the key take-aways…
What will the lasting impact be on post-pandemic consumer behaviour?

'There will be a huge pent up demand to travel'  Tom Marchant
It's likely that there will probably be two phases when travel returns, as infrastructure opens: pre- and post- vaccine travel.
Consumer travel choices will be as dependent on access, like air routes and borders re-opening, as on the psychological needs of travellers.
Pre-vaccine travel will be more about domestic and regional, or there will be interest in remote, natural or ultra-private destinations. Active or healthy travel will be popular.
Post-vaccine travel will be "more cherished" and carefully-planned with customers finding ways to enjoy "delicious first-time experiences". People will want to experience things they have missed – "like jumping in the ocean".
All the experts agreed travel will resume, though some thought it would bounce back faster than others.
"Prolific travellers who underpin the industry won't be put off", Claire Irvin,
"travel is seen as a huge part of life whether you are a millennial or a septuagenarian"

What will consumers want and expect from hoteliers and travel providers.

"Stand out, engage, get people through the doors" Tom Marchant
How hotels behave and their reactions to community and consumer needs will "inspire long-term loyalty".
Travel providers who have offered flexibility and active support "will be remembered". Consumers are getting flexibility from every other lifestyle service (e.g. credit cards) – so travel also needs to adapt.
Continued flexibility and ease of booking will remain important moving forward as consumers navigate re-booking without being certain of the 'end' of COVID. Simple T & Cs on bookings, penalty-free late cancellation are expected and are becoming a new norm.
In a world of uncertainty, trust is paramount. Trust in a hotel will matter a lot to clients when selecting future travel, including whether they will be able to stay afloat through difficult times and retain their staff.
Third party travel agencies will also become even more important to consumers

What can hotels do to be "that first place" people book when they can travel again? Tips on communication and PR over the pre-opening phase:
Currently the media and consumers are experiencing 'armchair travel fatigue' so hotels should beware of jumping on the content bandwagon with too many stories about virtual experiences. Now only really exceptional or valuable experiences will make the cut for coverage.
During this 'dormant' period, it's nonetheless really important to continue to communicate. Hotels need to be creative, original and retain their brand voice with positive, timely and considerate messaging.
Focus messaging"not so much about the hotel, but on the destination – this will drive the appetite to plan and book future travel" Jean-Pierre Soutric.

This can include content from local experts or long-standing team members offering inspiring reasons to visit the location.

The Telegraph has started a new 'future travel series' highlighting places to go when travel can resume."Readers get excited about booking trends offering insights into how different people are booking. Telegraph readers love nothing more than cultural insights" Claire Irvin
Relationship-building and communications with trade and media during this time are really important – don't hide or 'drop off' the radar.  Share regular news (like open dates / new processes) with media. Use this time to build relationships or even do virtual training sessions with travel partners.
Think about your international target audiences with your comms and tailor your targeting accordingly – eg devise long term/ future travel-planning stories for long-haul markets."The media will play a very important role in the recovery" Jean-Pierre Soutric
Media: invite local media to be the first through the doors when the hotel re-opens, even if they have been before
Pre-opening preparation: be prepared with key messages and staff training for when travel starts up.  Staff will need to be confident and prepared to seamlessly answer lots of questions customers/trade will have.

The first trip back… the re-opening experiences consumers will want
"[travellers are] keen to hear about attitude, how you're going to look after them" Tom Marchant
Health and safety will be important but not the only message – it's already expected that luxury hotels will be strong on 'hygiene factors'. Other thoughtful operational processes around F&B and programming will stand out:
"Some people may not feel comfortable going to down to breakfast so offering in-room dining at no extra change will be remembered" Claire Irvin
The first hotel or travel experience post-crisis will be remembered by customers – it will mean a huge amount to them.
'The first places that people stay after this will be those that remain in their hearts forever more" Claire Irvin
During this ever-changing time, Mason Rose is hosting bi-weekly webinars for their clients, introducing them to guest speakers that are experts in their fields, offering timely market insights and first-hand consumer intelligence.
For assistance with planning and strategy for re-opening, please contact Maria Pajares: maria@masonrose.com