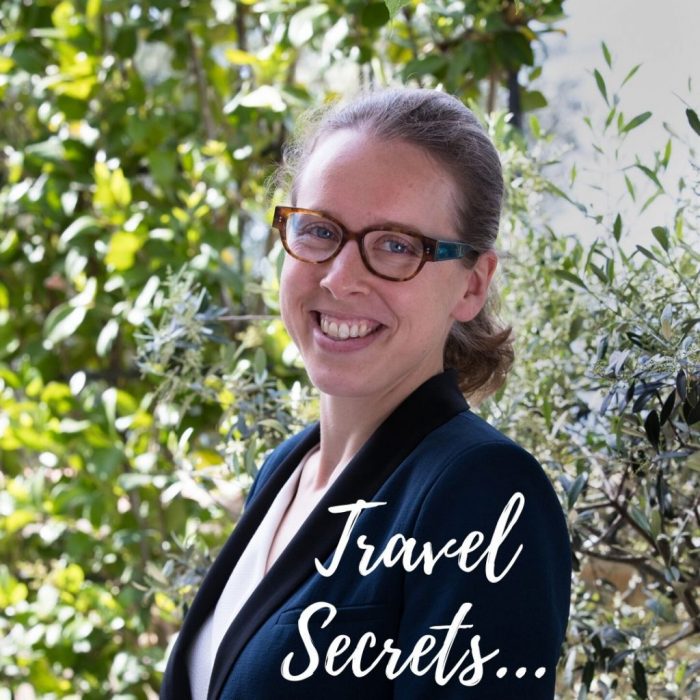 General Manager of Provencale palace Airelles Gordes, La Bastide, Madeleine Munier has been in luxury hospitality throughout her entire career. When Madeleine joined the hotel, she swapped the tropical Seychelles for her native France. Here she shares her particular love of all things Luberon! Who better to guide us to the secret spots and hidden gems of this magical region…
The hotel will re-open on Friday 26 June.

Best viewpoint
I adore the view from the terrace of La Bastide's bar or from the private terrace of our Duc de Soubise Suite which is located on the top floor of the building. You have an almost 360 degree view of the Luberon Valley and a panorama of the best sunset in Gordes.
A restaurant you'd recommend to a best friend
La Bastide de Pierres is a traditional Italian restaurant located in the heart of the village in front of Gordes' castle, just a few steps away from the hotel. It's a very casual and friendly trattoria where the decoration is very unique and the pergola-covered terrace is a glorious location to view the village's market activity. Ask for Pascal or Luciano and they will be able to recommend a delicious selection of antipasti, pasta and Napolitan pizza. Divine!

Favourite local market
Gordes' market is held every Tuesday morning and fills the heart of the village with the best local produce including lavender honey, tapenade and soaps. On Sundays I like to visit L'Isle sur la Sorgue as there are a lot of antique dealers alongside all the traditional market stalls, each bursting with Provencale colours and flavours.
New or unexpected ways to experience popular attractions away from the crowds
We can organise a private guided tour of Senanque Abbey with one of the resident monks, an unforgettable experience. La Bastide has a special relationship with the abbey, located just outside of Gordes, which makes this exclusive experience possible.
Best bars in the area and the best cocktail to try
Le TIGrr Gordes at sunset, with the view of the valley and a sundowner TIGrr cocktail in the hand.
Most photogenic part of Provence
It's difficult to give an answer as there is so many incredibly photogenic spots in Provence. If I have to pick just one I will say the view of the Luberon Valley from Gordes at sunrise when the nature is slowly waking up. Depending on the time of the year, there is quite often a hot-air balloon, bobbing in the sky which gives it an even more special atmosphere.

Most memorable day trip
Hop on one of our electric bicycles and visit the delightful Luberon villages. Start in Roussillon with a hike in the ochres hills, followed by a visit to Menerbes where there is an amazing view of magestic Mont Ventoux. La Citadelle is a very nice vineyard to go and to enjoy a Luberon wine testing and picnic. After a small nap (very French!), potter towards Goult village and stop on the way to take some pictures of the lavender fields. After visiting the pretty village it's time to go back to Gordes and to enjoy a refreshing dip in the pool before an aperitif!
Best cultural experience
It's not a secret place but I love to go to the Carrières de Lumière in Les Baux de Provence. It's an open-air museum with an incredible audiovisual show that changes every year. This year we will immerse ourselves in Dalí and Gaudi's finest masterpieces.
Most unusual cultural experience
Provence is the region of olives trees and so we can recommend our favourite olive oil factories to visit, have a tasting and learn about traditional production methods.
Best family day trip
We like to go down to the Sorgue river, travelling from Fontaine de Vaucluse to L'Isle sur la Sorgue in a canoe. It's one of my favourite ways to spend a summer's day with my family.

Favourite story about a guest
One day, as I was saying goodbye to a guest that was checking out, he told me that the following week he was going to the Arctic for two months, to ski solo across it. No-one had ever done it before. It left me speechless and inspired at the same time. You never know who will stay and what their 'real' lives are like… it's wonderful to discover some of their secrets too.
Another time, we had a guest who was a famous photographer. He was supposed to stay one week and finally stayed for three weeks in La Maison de Constance, our private villa. He stayed during the lavender blossom to have the perfect shot of a Provencale lavender field.
Favourite spot in the hotel
The Orangerie 'magic' table on top of the tower. You have the view of the valley, the swimming pool and garden, and of the historial, tiered building, while having the feeling of being in your own private area. It's unique.
Favourite thing to arrange for guests
It's all about the details – we like to plan small surprises for our guests to make their stay feel magical. We can see the happiness and joy in their eyes. That's why I love my job, making people happy!

About Airelles Gordes, La Bastide
Opening for the summer season on the 26th June, La Bastide is located in the heart of one of France's most beautiful villages overlooking the Luberon valley. Defined by its Palace classification and Leading Hotels of The World status, La Bastide is the gem of Gordes with 40 suites and rooms, a 5-bedroom private villa, five exceptional restaurants and a Sisley Spa.
Rates start from €520 per night for a Classic Village Room based on the new inclusive rate concept.  For further information, please visit www.gordes.airelles.com
For any other information, images or details, please contact pr@masonrose.com