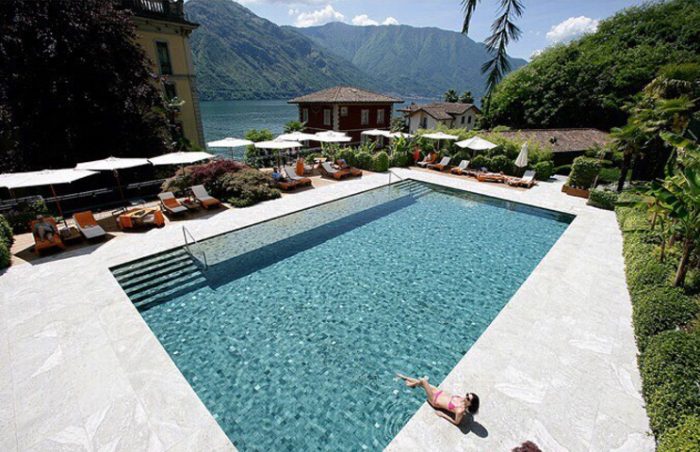 When two brands work together, great things can happen. Sometimes collaborations can garner valuable press attention, get access to new audiences, or help with repositioning strategies. There are so many different ways for hotels to work with likeminded 'friends': producing exciting, co-branded products; hosting newsworthy pop ups; planning creative social content and unique events, and innovative programming are just some ideas. The downside is that sometimes friends fall out, or don't pull their weight. Here are five top tips for setting up the perfect relationship, and choosing your friends carefully:
1) Brand Fit is Key
The first thing to consider is whether your brand and ethos are similar. Do you have the same principles and audiences? Is there a credible reason for you to work together? Simply put, the partnership has to make sense. Collaboration, in its truest form, should have a joint dynamic where both brands bring something valuable to the table. For example, if one brand is bringing a larger-scale audience, the other may be injecting an element of cool. Or if a brand has great contacts vs another which has an incredible location to host them…
Example: Heidi Klein and Grand Hotel Tremezzo
In the run up to Summer 2017, luxury swimwear brand Heidi Klein worked with Grand Hotel Tremezzo on Lake Como to host a hand-picked group of fashion influencers, including Tess Ward and Hedvig Opshaug, to celebrate a new collection. The hotel and brand together crafted a highly personalised itinerary, with many memorable moments, to target a fresh new audience. Both brands represent accessible modern glamour and superb quality so the fit was wonderful, and the content produced reached a combined audience of over 229,000 through 21 Instagram posts. The hotel provided a suitably stylish setting for the swimwear and Heidi Klein showcased their product in an aspirational, relevant and timely way.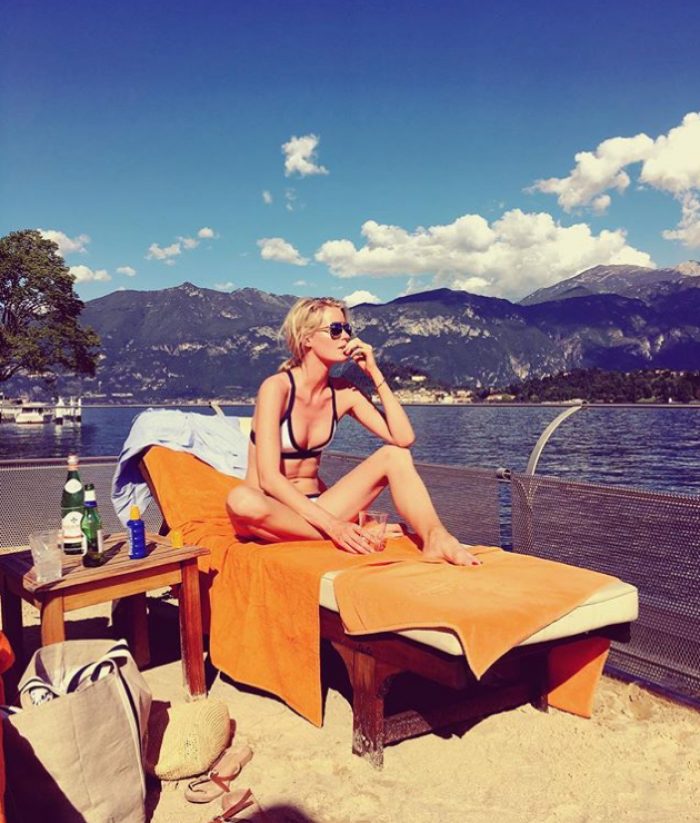 2) Answer the "Why" of Working Together
Make sure the objectives for collaborating are clear to everyone right from the start. Does the other brand have access to interesting potential bookers; is there an opportunity for data sharing; can they offer greater brand awareness; could they help with repositioning with a certain new target market (eg: sports-lovers/ bridal/ automotive etc)? This requires a good understanding of each other's business objectives, assets and sometimes even their resources before taking the plunge into a time-consuming brand partnership. A face-to-face meeting, in which honest questions are asked, helps! Establish how you will define success.
Example: Manolo Blahnik and Rihanna
A recent partnership that caught my attention was the unexpected collab between luxe shoe brand Manolo Blahnik with global pop star Rihanna, RIHANNAxMANOLO. Both parties benefited from each other's allure. The result was a 'high fashion' footwear collection with an injection of sex-appeal and a huge amount of social media coverage.
Image below courtesy of @BadGirlRiri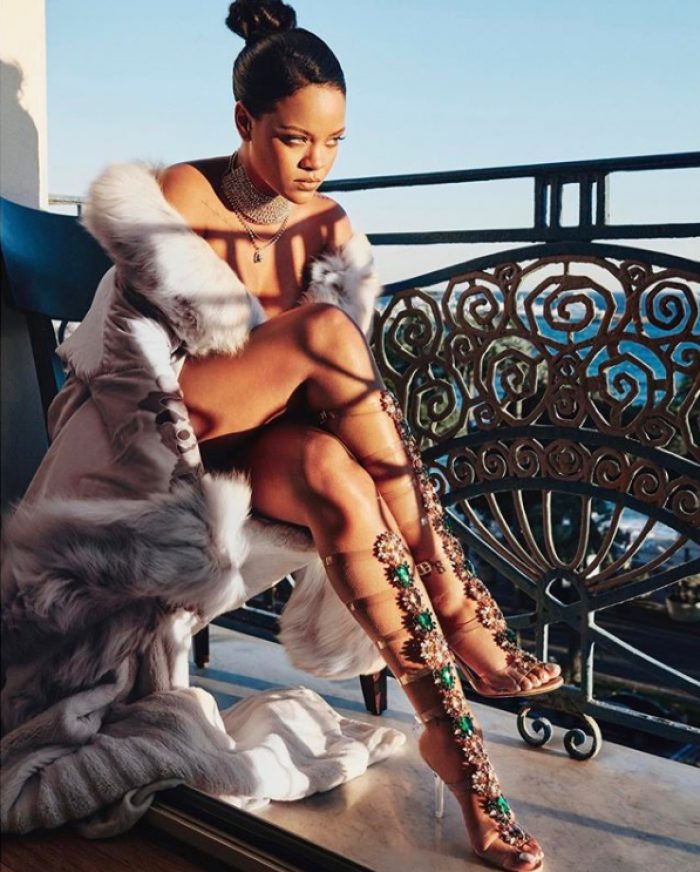 3) Ensure Follow-Through
The best partnerships should be a positive team effort with tangible results, within a reasonably limited time frame. It's a good idea to establish whether each brand actually has a vested interest in making it happen: do they need the partnership to work? Set a clear deadline. The follow-through is just as important as the initial excitement. When partnering brands don't put in the expected effort, it can all fall apart. Unfortunately, we all have experience of the 'fizzle-out' effect of partnerships that go off the boil.
4) Simple Ideas Work Best
One of my favourite recent partnerships was the epitome of simplicity – the fit, mechanism and execution just made absolute sense. This was organic grocery delivery company, Abel & Cole's Big Book Collection in support of reading charity The Book Bus. Abel & Cole invited their customers to fill their empty, weekly delivery boxes with unwanted books for children around the world. They were then collected by the regular van visit: maximising the journey, recycling the box, facilitating a clear out, gathering books for children, and creating a feel-good factor all round.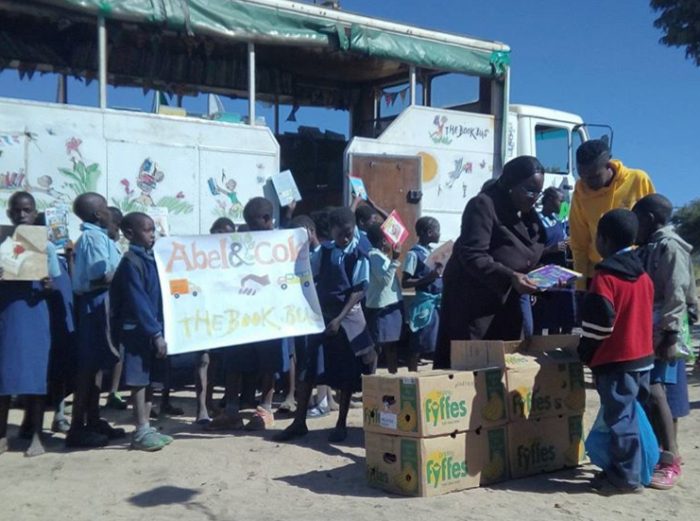 5) Create Something Valuable 
In perfect brand partnerships, something is created that is valuable or interesting to the end consumer. Whether it is fun or entertaining, you want people to think "that's clever" or "I'd love to do that".  Is the end product  exciting or inspiring? Does it offer a unique opportunity?
Example: Helène Darroze Supper Club at Fortnum & Mason
Mason Rose ran a one-off supper-club at Fortnum & Mason to raise the profile of stellar chef Helene Darroze to an audience of discerning foodies, press and tastemakers. In addition to avid Fortnum's clients, the event was attended by key journalists: Allan Jenkins, editor of Observer Food Monthly, Farhad Heydari, editor Centurion / Departures, Vicky Mayer, editor of The Resident, the late AA Gill and Fay Maschler. The partnership provided Helène Darroze with an interesting new platform on the London food scene and presented a different, more rustic, version of her cooking. It generated social media awareness and press coverage, in addition to a healthy helping of word-of-mouth from the happy diners.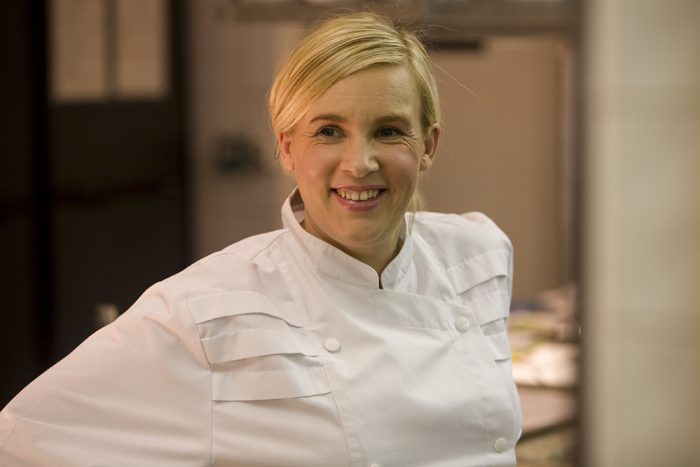 For more information on Mason Rose's Sales, PR, Marketing and Digital offerings, please visit our services page here or email us at enquiries@masonrose.com