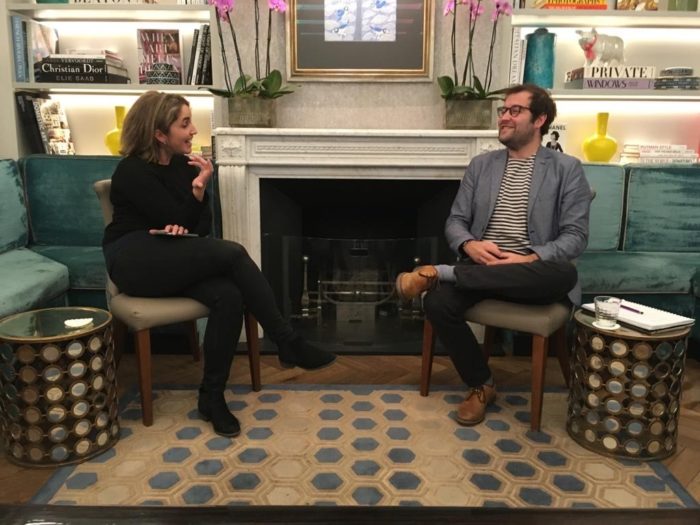 Earlier this month we hosted our first virtual Mason Rose luxury showcase. Clients and suppliers 'met' each other to share plans, insights and sales strategies for Q4 of 2020 and beyond. See here for a little video of what we got up to.
During a pause in the sessions, our PR & Communications Director, Jenni Holman, caught up with Adam Larter, co-head of our creative agency partner, Studio Black Tomato. They discussed marketing luxury travel in current climes and beyond, live from the Drawing Room at Fleming's Mayfair Hotel.
Here we share some of their key takeaways:
Luxury travel should inspire more than ever. We need to bring the fun and joy back too. Marketeers need to find the balance between what they need to tell people and important initiatives. Just because you're doing something, doesn't mean it's inspiring and interesting to the consumer. With a little creativity there's a way to make it so!
Consumers want to hear about exciting and joyful experiences, like the re-opening of a hotel and the work that has gone into it.
Finding your own message will become more important in 2021. Standing out from others and offering real and emotional human stories, portraying what matters to people, will be key. Resonating with what people have been going through and relating to that.
Leveraging your community will spark all sorts of wonderful magic. Innovation, creativity and love for the industry comes out of proactively talking to people. Catching up with them is especially important right now.
Studio Black Tomato recently finalised an extensive research piece into the Language of luxury – read more on this here. One overarching point that has changed is the idea of being humble.
Your brand's response to the pandemic, Black Lives Matter, sustainability – each is incredibly important. The only way to get to the message that is right for you though, is being able to reflect upon yourselves as a human brand and what you've done in relation to it.
Adjectives like exclusive, unique and luxury can be replicated. Having your own tone of voice and wording, coupled with authentic imagery, can show how luxurious your brand is much more effectively.
Finding creative ways to repurpose existing marketing assets from consumer social content to B roll and heritage destination photography can keep your brand fresh and relevant – especially when access to shooting new content isn't available.
For more information about our partnership, please feel free to sign up for our new quarterly newsletter here or see our partnership video here.